by Morgan Fox, NCIA Director of Media Relations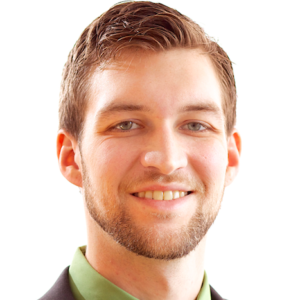 In September of last year, reports began surfacing of mysterious respiratory illnesses generally associated with the use of vape cartridges, including those containing cannabinoids. Over the following months, reports of these cases climbed to more than 2000 nationwide, including more than 50 deaths. The Center for Disease Control and state health agencies struggled to determine the proximate causes, but it became increasingly clear that the vast majority of these cases were linked to unregulated cannabis vape products. As the focus began to narrow on the presence of Vitamin E acetate and other additives in unregulated products, NCIA and members of the industry urged producers, regulators, and lawmakers to take steps to prevent the use of these substances in vape cartridges and enact changes that would make legal, licensed, and tested products competitive with illegal market products that were making people sick.
New reports of this illness – called EVALI – have slowed, and the CDC has ended its official state of emergency related to vaping. However, there is still significant confusion on the part of stakeholders and the government about how to avoid similar issues in the future and the huge causal role prohibition played in this outbreak. In an incredibly misguided statement earlier this month, the CDC even lumped all "commercial" sources for vape cartridges together as a source for one sixth of the harmful products, despite only a handful of links to regulated businesses out of thousands of cases. This is especially troubling for states like California, where no cases were linked to regulated businesses and where unlicensed storefronts greatly outnumber those with licenses. Equating licensed, regulated businesses to those operating without oversight or regulations completely misses the mark and creates a dangerously inaccurate set of assumptions that could lead to even worse public health issues in the future.
As such, NCIA is proud to be releasing a thorough report on EVALI this week entitled "The Key to Consumer Safety: Displacing the Illicit Cannabis Market – Recommendations for Safe Vaping" which was produced by our Policy Council and informed by a variety of subject experts. This paper explores not only the additives that were the primary culprit but also potential areas for future concern such as heavy metals in vape cartridge manufacturing, potential problems caused by poor temperature control, and the use of certain types of flavorings and terpenes. It clearly lays out suggestions for both producers and regulators that will help avoid potentially dangerous products in the legal market, as well as ways to make sure that unregulated counterfeit products don't make it into the hands of consumers. Just as important, this paper offers a guide on how states – as well as the federal government – can combat the illicit market by removing the onerous burdens placed on legal businesses, lowering barriers of entry to the industry and creating easier pathways for legacy businesses to become licensed, and exploring non-criminal methods to shut down illicit operators.
Whether you are a producer, regulator, policymaker or just concerned with public health and cannabis policy, this paper is an important tool for you. We ask that you please read and share it with your networks and urge your elected representatives at every level to explore and implement these evidence-based recommendations. 
As members of the responsible cannabis industry, it is our duty to look out for the safety of cannabis consumers and shine a light on the policies that are bolstering the unregulated market.
As this paper concludes, the American consumer clearly wants cannabis products to be both accessible and legal. It's time for the federal government to deschedule marijuana and regulate it like alcohol. Legalization through descheduling, regulation, and testing is the best path forward to keeping consumers safe. In the end, sensible regulation and a clear path to licensure and compliance will be the most compelling force in driving people from the illicit market to the state-legal market.