by Gary Paulin, VP of Sales and Client Services at Lightning Labels
In a world of uncertainty, reliability and timeliness rule
COVID-19 is altering the landscape in ways unimagined a few weeks ago. With new realities, fears and uncertainties running rampant, it's time for cannabis and CBD manufacturers and purveyors to recheck their label and packaging protocols right along with products. When it comes to printing and fulfillment, it's wise to stay as "close to home" as possible.
"Close to home" encompasses two major areas in label/packaging custom printing: They are country of origin and centralized process control. 
Country of origin is fairly straightforward. If at all possible, it's a good time to be "made in the USA." The uncertainties and disruptions in a number of foreign countries, complicated by the pandemic, make custom label printing abroad a dicey proposition at best.
Centralized process control has to do with how printing, fulfillment, and shipping are managed. The more that is done under one roof, the better. While shipping requires using an outside third party in most cases, everything else can be completed in-house.
Brokering printing and/or fulfillment to outside entities can present a version of the same problem that occurs with foreign countries. Anything done out-of-house is more subject than ever to delays and disruption. Even after COVID-19 subsides, this is a lesson to be learned well going forward.
Summed up, develop, manage and reinforce a reliable supply chain where getting high-quality cannabis labels and packaging printing quickly and economically is Job #1.
Cannabis and CBD companies wanting to confirm that they're getting the best quality, price and turnaround time consistently and reliably can review options below. Everyone deserves a predictable, quality-driven and customer service-obsessed printer all the time. Right now, it's even more important with the added pressures stemming from COVID-19 and resulting stressors. 
Review factors within and beyond a printer's control.
Make sure that what's claimed in the way of processes and workflow is actually practiced. To confirm validity, this is a great time to conduct a virtual tour of the facility to see it in full operation. Video call platforms that make this easy and efficient have proliferated. Don't hesitate to ask your printer for a tour. As an essential business, printers can remain open to handle all needed functions. So, the virtual tour of operations should show some level of normalcy. Account/sales/customer service teams, however, are likely working from home — so ask to have them chime in on a video conference. That way, you can see the plant in action and assess how well the remote employees are performing in their new "offices away from the office."
Besides confirming claims, doing a virtual tour will provide insights about workforce stability and morale. Optimally, it's pretty much business as usual. However, if there are signs of low morale or lagging productivity, check it out further.
Also check to see that operations numbers match up to expectations. Are printing and fulfillment stations manned as expected? How is staffing matching current demand, which for some label and packaging printers may actually be surging?
If something seems askew, such as a printer claiming healthy volume when the plant is almost deserted, keep asking questions. These may be early drops of rain on the windshield, portending a coming storm.
Conduct a problem-solving and contingency-planning meeting with your printer.
In addition to assessing what's going well, address what could go wrong and how the printer will handle it. As COVID-19 impact has shown, there well may be challenges ahead that—under normal circumstances—wouldn't be considered high priority. Now, on top of potential twists and turns in the regulatory and various jurisdictional environments, there's the added challenge of a pandemic.
In cannabis and CBD, the focus for the foreseeable future may well be on increasing versus faltering product demand. How a printer can be nimble and scale to coming challenges on all fronts will likely dominate a variety of discussions for awhile.
Other contingencies may involve direct impact of COVID-19 itself. How well can a printer backstop employees who get sick? How will this be done? Will it be primarily substituting present employees, already well familiar with the company and operations, who have capabilities crossing a number of areas? Or, will new people need to be brought in? If so, where will they come from? What other ways can printers maintain productivity amid these challenges?
Look for present performance in readily documentable areas.
Is turnaround consistent with previous orders? How is the quality? What about customer service availability and timeliness? Are you dealing with the same people as before? Are people acting consistently with pre-pandemic expectations? (If not, you may want to give a bit of grace, as everyone is dealing with unusual stresses.) If everything is essentially business as usual, and you're getting everything you want and are accustomed to, that's a win. If there are problems, find out why and problem-solve with the printer. Even if it involves a problem beyond direct printer control, such as a shipping snafu, it deserves troubleshooting for workarounds.
Obviously, this is not an exhaustive list — but it will help ensure that product manufacturers and purveyors continue to get the quality, turnaround, and price they deserve. If there's an issue that may be COVID-19 related, and the label/packaging printer has been a longtime stellar performer, consider figuring out a solution before going elsewhere. If, however, there's a systemic, attitude or customer-service problem that looks to be long-term, look for another printer that checks the right boxes.
---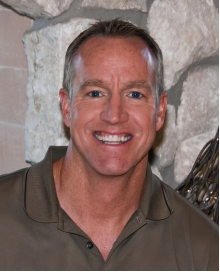 Gary Paulin is VP of Sales and Client Services at Lightning Labels, a Denver-based custom label printer that uses state-of-the-art printing technology to provide affordable, full-color custom labels and custom stickers of all shapes and sizes. Contact: sales@lightninglabels.com; 800.544.6323 or 303.481.2304.