by Carol Ruiz, Higher Ground Agency
Media relations is the bread and butter of any PR campaign, and picking the best PR strategy for your company is crucial. PR is often confused with advertising and while the lines have blurred in recent years, there are still key differences between the two practices:
In the traditional sense, an "ad" is conceived, designed, written, and placed in a media outlet, for a fee. PR is "earned media" meaning that a PR pro has convinced (or "pitched") a member of the media to write a positive article about a company, brand, product, dispensary, or service. A PR agent may have a fee, but there is no cost attached to the appearance of the article, and the article not filtered through the suspicion and cynicism through which many ads pass.

Consumers understand that ads are biased – towards the advertiser! But a positive news story, written by a journalist, has much more credibility.

An ad's message has been brainstormed endlessly by countless "creatives." But an article is articulated in the voice, and perspective, of the journalist. A good PR person knows how to increase a company's chances of positive publicity by developing relationships and trust with journalists, pitching journalists whose style and tone indicate they are looking for a good story to tell, and providing training for spokespersons to stay "on message" in interviews.
The credibility of a positive article makes PR a very attractive opportunity in the cannabis industry, particularly given the unfriendliness of major companies like Google and Facebook. So, how do you decide the best approach? In-house? Hire an agency? What about budget?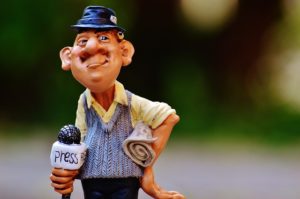 PR salaries can range anywhere from the mid $50,000s to well into the six figures for management. Agencies will structure pricing differently, often with an hourly retainer. PR folks can be stereotyped as offering big promises with few results. Especially in an emerging industry, deep industry experience is uncommon. Experience in the field is a huge advantage as the agency will have already formed relationships with journalists who cover cannabis and will not have as big a learning curve when taking on a new client.
When interviewing agencies, ask candidates for the names of editors and/or reporters they frequently work with and then contact the top three for references. And, perhaps even more importantly, ask for references from other clients the agency has represented. And while you're at it, ask about the agency's philosophy on media outreach. If the company uses a shotgun approach by sending out massive amounts of press releases versus developing a client's story fully and strategically communicating it to carefully researched journalists, it would be wise to move on to the next candidate. PR is all about story-telling and while press releases are a good occasional tool to disseminate big news, the most effective PR pros are good story-tellers who understand that identifying the right publications and journalists and providing customized pitches that resonate with the journalists are the ones who'll be the most effective.
If an agency you are interviewing guarantees a specific number of articles per month or quarter, it might be a good idea to pass on engaging it. Nobody can guarantee a specific amount of media coverage. Instead, ask for case studies and past results for evidence of an agency's success rate.
Cost is a factor and rates vary. Average hourly rates for an agency focusing on cannabis seem to be between $125 and $200 an hour, and with firms clamoring to enter the industry, you can swap experience for a lower rate (but be careful… no relationships with cannabis media can equal no coverage.) And perhaps the most important factor of all is culture. Do you like them? Do they vibe with you? It's vital that an agency understands its clients to their core and acts as a true partner. In cannabis, there is inherently a social justice and activist component to the work. An agency who lacks in that sense of "mission" should raise a red flag. What we as an industry do know, and the maturity with which we do it, has a major role in determining our industry's future. Don't forget that!
---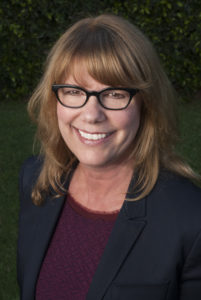 Carol Ruiz is co-founder and Partner of Higher Ground PR and Marketing. Janitor, construction crew clean up, waitress, documentary filmmaker, adjunct professor… just a few of the paths Carol Ruiz walked before finally finding what she would do for the rest of her life.
At these former gigs, as founder of NewGround PR & Marketing (a highly regarded agency in the real estate space), at Higher Ground, and at dinner tables the world over, Carol is a storyteller. Storytelling being the heart and soul of public relations, it's no surprise that Carol was drawn to the world of PR.