by Carol Ruiz, Higher Ground Agency
The current media landscape is rapidly changing. It was much different a decade ago, five years ago, even a few months ago. Many magazines and newspapers—both print and digital—have sadly shuttered, some have cut back on publishing, while others have slashed budgets and staffs. Many times, these cuts mean reporters have to pick up more beats (it's not uncommon for someone to cover, say, cannabis and local sports) meaning they are buried in work and deadlines and don't have a lot of time to mull over your pitch or idea for a story.
Your goal is to make it easy for reporters to run your news. Here are some tips on what to do and what not to do when working with reporters.
DO: Throw a good pitch
A good pitch, just like the cliché sports analogy it refers to, should be thrown down the middle. It should be clean, hittable, and offer newsworthy information. (OK, that last line isn't about baseball, but you get the picture.) Remember how busy reporters are and rehearse your pitch before getting on the phone until you know how to sell it in less than 60 seconds. While being upfront is important, it's also okay to be creative. Help set the stage to pique a reporter's interest, engage his/her imagination, and find the story quickly.
Tying your pitch into a larger story, trend, or current issue is a good way to get a reporter's attention. There are big stories both on a regional and national level going on within the cannabis industry that you can tap into. For instance, Berkeley Patients Group, a well-known dispensary in Berkeley, CA recently did press outreach around the detriment of high taxes on the legal cannabis market. Because the dispensary's leadership team has a close working relationship with the city and deeply understands the issues surrounding high taxes on cannabis, they were able to act as spokespeople and get coverage about the lowering of the city's cannabis tax from 10% to 5%. The coverage helped get their name out to local cannabis consumers, but also contributed their reputation as a group of leading cannabis advocates, which is one of their main goals.
Another tactic in getting coverage is providing supporting and timely data and, if possible, information about the cannabis industry a reporter may not know. And, providing high resolution images, such as product photos, spokesperson headshots, and infographics will exponentially increase your chances of getting coverage. If you can offer all this, you'll have wrapped your story in a nice package and made it easy for a reporter to tell that story.
DO: Build a relationship with reporters
Research is absolutely necessary to your success. Know who you are pitching, what they write about, and their writing style. There's nothing that annoys reporters more than a pitch that has nothing to do with their publication or beat. Even at one media outlet, there may be multiple reporters on the cannabis beat, such as at the Associated Press and it's important to know what each one of them covers, whether policy, products, health, etc., so that you know the right reporter to pitch.
If you have the opportunity, take the time to actually get to know reporters before pitching them. Take advantage of media in your geographic area, go to their offices or try to meet them for a coffee. You'll also find the press attends cannabis industry conferences, which presents a great chance to meet reporters from across the country that you may otherwise never have the chance to meet in person. Face-to-face interactions, even for a brief moment, can go a long way when the time comes for pitching them. It helps build a foundation of trust for what you hope will be a long and fruitful professional relationship.
DON'T: Be a pest
Of course, even doing all your research and building that relationship the best you can, can't guarantee a reporter will respond or write an article. You may have to tie your hands behind your back if you are tempted to follow up too many times. While it is important to follow up and maybe offer a different angle, stalking a reporter is one of the biggest mistakes you can make. Here's the scenario: You send a pitch. You hear nothing. Re-send it. Nothing. Maybe a third time, and this time, with a phone call. Nothing. Chances are your email has been deleted. (And if this happens a lot, please re-read DO: Throw a good pitch.) If you do get in touch with a reporter and he/she says no, it's time to cut your losses. It's tough, but it happens to the best of us.
DON'T: Shotgun pitch
What's a shotgun pitch? It's pretty much spam. You send your pitch to a long list of reporters all at once (cringe) using BCC: (cringe). This is also one of the biggest blunders you can make in media relations and reporters can spot it a mile away. It's better to stay targeted and contact seven key reporters with a well-researched and tailored story versus throwing a general pitch at 50 media targets and hoping something sticks.
DON'T stress and DO keep it on the level
Pitching the press can be intimidating and stressful, but reporters are always looking for newsworthy stories and will welcome your pitch if it is delivered in the right way. Be transparent. Be informative. Be helpful. Be patient.
---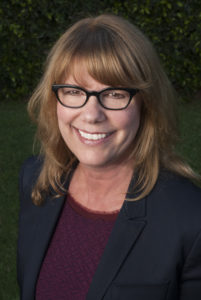 Carol Ruiz is co-founder and Partner of Higher Ground PR and Marketing. Janitor, construction crew clean up, waitress, documentary filmmaker, adjunct professor… just a few of the paths Carol Ruiz walked before finally finding what she would do for the rest of her life.
At these former gigs, as founder of NewGround PR & Marketing (a highly regarded agency in the real estate space), at Higher Ground, and at dinner tables the world over, Carol is a storyteller. Storytelling being the heart and soul of public relations, it's no surprise that Carol was drawn to the world of PR.