by Justine Charneau, Eagle Protect
Single-use nitrile gloves are a required necessity of personal PPE in the cannabis industry. But cheap, ill-fitting gloves can lead to workplace injuries, the most common of which include restricted hand mobility, occupational skin disease, and even reduced dexterity. Aside from promoting hygienic practices, quality gloves can reduce, limit, and even prevent repetitive motion stress injuries that can lead to further disorders and damage to the hands and fingers. 
In the cannabis industry, problems such as cuts, pinches, and sprains occur during the intricate trimming actions undertaken during the harvesting and processing stages. These hand-related cultivation stages typically include wet trimming, dry trimming, and pre-harvest trimming. While it's true that machine-based automated trimming is a faster option, some cannabis cultivation operations prefer hand trimming, which they believe produces more attractive-looking buds and flowers for the final presentation. Speaking strictly from a hygienic perspective, gloves offer and provide two-way protection – helping to prevent cross-contamination from user to product. But quality gloves also protect the wearer from dermal exposure to THC, fertilizing chemicals, and pesticides used in the growing process. 
Below is a list of common disorders that the use of cheap disposable gloves can cause. 
Occupational Skin Diseases (OSDs)
Occupational skin disease, such as dermatitis, is one of the most common non-trauma related occupational illnesses in the U.S. Just how common are these concerns? Each year, among all industries, approximately 1.8 million American workers suffer from OSD at a total annual cost of up to $2 billion. The hand is the most common site affected by OSD, and protective gloves were found to be the most common primary cause. 
Work-Related Musculoskeletal Disorders (WMSDs)
As noted, the cannabis cultivation process includes worker safety considerations to prevent injury from awkward posturing, as well as the excessive, repetitive effort necessary during the trimming process. These repetitive motions can lead to strains of the muscles, tendons, ligaments, and even damage to blood vessels. These undesirable outcomes are all classified as work-related musculoskeletal disorders, or WMSDs. According to industry studies of on-the-job cannabis injuries, occurrences involving the fingers and hands happen with the most frequency. But these maladies aren't just common in the cannabis industry. In the food industry, the median time away from work for repetitive-motion WMSDs associated with grasping, holding, carrying, or turning objects was 17 days. Considering all industries combined, $90 million in indirect costs (hiring, training, overtime, and administrative costs) are incurred annually in the U.S.
Other Common Hazards of Poor Quality Gloves
When cannabis cultivation operations select cheap disposable gloves over a more quality product, there are six primary hazards of concern. These include glove failures and inconsistencies such as ripping and tearing (a common complaint), glove contamination risk, glove waste/disposal costs, hand injuries, WMSDs, and even reduced productivity. At the heart of the issue is the inclusion of poor quality raw materials and cost-cutting in the manufacturing processes, both reducing the quality of products available to customers. 
The primary cause of OSDs, WMSDs, and other common hazards related to the use of poor quality gloves is directly attributable to the raw materials used in the glove manufacturing processes. Simply put, cheap toxins and chemicals in gloves can leave users more susceptible to skin irritations and dermatitis. In many cases, because these raw materials are so poor, the manufacturer must produce thicker gloves to prevent ripping and tearing. But in the majority of cases, the increased thickness won't make much of a difference, and leads to glove bulkiness and reduced flexibility, causing unnecessary muscle stress and strain among users. 
What are the consequences of OSD and WMSD-related injuries? While the specific data isn't as commonplace within the cannabis industry, workers in the food-handling industry with OSD take much longer periods to return to work than in other glove-wearing professions. It's estimated that 40% of all worker's compensation claims involve problems related to exposed skin. As much as 65% of those claims involve hands or upper extremities, with 25% of these workers affected missing up to 10-12 days of work annually. WMSDs account for one-third to one-half of all occupational injuries and illnesses and $15-20 billion in workers' compensation costs each year.
Cannabis cultivation operations must put more thought and consideration into the gloves they purchase for their workforce. Rather than purchasing decisions based solely on pricing, disposable glove providers should be thoroughly vetted and reviewed. To reduce the risk of skin irritation, good quality gloves that meet the improved standards for low chemical and toxic exposure should be used. Due to the high quality of materials found in the new tech lightweight gloves, the wearer will find that they can be more durable than their thicker counterparts. In the end, the quality of glove you choose to purchase may end up saving you up-front costs but could wind up costing your product budget and staffing needs dearly on the back end. 
---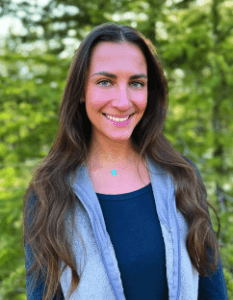 Justine Charneau is the head of cannabis industry sales at Eagle Protect, a disposable glove supplier dedicated to the responsible sourcing of quality products that ensure customer safety and impact reduction, ultimately mitigating customers' risk. Eagle Protect is the only global PPE supplier that is a Certified B Corporation, a designation that a business has met the highest standards of verified performance, accountability, and transparency. She can be reached at justine@eagleprotect.com.