By Maria Lam, Marketing Director of Isolocity
Suppliers provide a product or service to a business and have an essential role in the entire product cycle – from sourcing materials to production. Cannabis businesses rely on and work closely with them to deliver the best product or service in the market. 
With a newly regulated product like cannabis, there is even more scrutiny and cost that operators will have to deal with when it could be a supplier that fails or makes a mistake. Your entire operation could be compromised. To prevent this, it's important for businesses to conduct supplier auditing. 
What is Supply Auditing and Why Do You Need It?
A supplier audit evaluates the vendor's competency to deliver the best quality raw materials or services. It's the best solution to determine whether a particular supplier is contributing to the growth of your business. With a good system in place, it should streamline business operations and maximize productivity. 
A company with a good supplier can deliver high-quality products and services. However, as the company grows, the risk does too. Whether it is for nutrients, soil, or other raw materials a regular audit may be needed to ensure that the supplier continues to deliver products that are of high quality or with up-to-date certification in order to be used for production or manufacturing. 
You may perform an audit at least once a year or when a supplier needs to be monitored or evaluated. If your final product or service is not of the best quality, it could be because of the raw materials from the suppliers. In this case, it's a must to perform a supplier audit. Otherwise, it could negatively impact your business. Keep in mind that it's not only about your monthly or yearly sales targets. As a company, it's your responsibility to take care of your brand. If you consistently deliver low-quality products, it could also affect your business as a whole. 
Regular Auditing Ensures Suppliers Meet Your Standards
How do you know suppliers comply with your standards or contributes to the company's main objectives? By regularly auditing them. All of your department's operations must align with the company's sales goals and that includes your suppliers. Keep in mind that they help you deliver the best products to your clients so it's only right to make sure that they also deliver what was promised to you – and that is by providing you only with the highest quality raw materials for all of your products or services. 
Regular Auditing is Cost-Effective
When a supplier fails to fully deliver, that could lead to a loss of a company's revenue. A regular audit can help businesses prevent this costly problem. Supplier auditing can help them track whether the suppliers comply with level agreements. You can also identify potential problems and be able to remedy them before they could become costly business problems. Through supplier auditing, businesses can create contingency plans. By preventing a major problem, businesses won't have to suffer a loss of revenue. 
Regular Auditing Contributes to Quality Improvement
One of the most effective ways to find out if your company is consistent in delivering high-quality products is to audit your suppliers. As much as possible, make it a comprehensive audit to ensure that you have checked everything. Having a supplier quality checklist can surely help. 
The supplier checklist will not be the same for all businesses. It can vary, depending on what industry you are in. Your checklist could include human resources, purchasing, delivery, production process, inspections, health & safety, risk management, quality control, regulatory compliance, supply chain management, food safety, control of materials, handling and storage, and KPIs. The checklist will serve as a guide for inspectors to evaluate all the important areas. 
How Beneficial is Improving Supplier Quality?
Having a good supplier relationship can help businesses collaborate better with the suppliers. It provides complete transparency to both the company and the supplier. Regular auditing makes sure that the manufacturer or the supplier continues to meet business objectives. Other benefits include:
Customer Satisfaction
A business can grow or thrive in the cannabis industry if they know how to create awareness for their brand, reach out to their target audience and achieve their sales targets. And this takes more than just marketing, your production or manufacturing team also plays a role. When a business consistently provides the best and innovative products and services, rest assured that it will satisfy the customers. Customer satisfaction can help your brand. You will get repeat customers. With regular auditing, you are able to detect areas that may affect customer satisfaction. Before the problem turns into something serious or damaging, you would be able to alleviate it. 
More Profits
Your end goal isn't only to make your products or service known but to make your business more profitable. By being able to manage risks and quality through supply auditing, your company can maximize productivity and continue to deliver high-quality products to customers. 
Investing in Compliance Automation Streamlines Business Operations
Digitalization can help your business effectively manage supplier compliance through automation. A cloud-based quality management software can help your entire staff become more efficient and effective by allowing teams to collaborate and raise actions against suppliers. Easily notify suppliers to submit certificates as they become due while conducting audits regularly and ensuring documentation is up to date.
---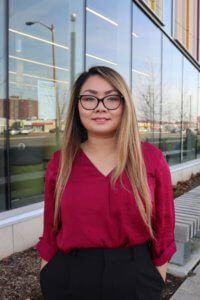 Maria is the Director of Marketing & Communications at Isolocity. She first joined Isolocity at its inception as a marketing coordinator and has played a pivotal role in expanding the companies brand awareness across multiple industries. In her current role, Maria has aided in the development of strategic relationships and communications for the company. With Isolocity, she has been able to help cannabis companies streamline their quality compliance processes through digitization. Prior to joining Isolocity, she has also worked independently as a marketing consultant and in the consumer electronics industry. Outside of work, she enjoys spending her time with her watercolors or settling down with her partner to watch comic book films.
Isolocity's quality compliance software holistically integrates over a decade of experience using quality principles from internationally recognized standards such as ISO 9001:2015, GMP, and more. It harnesses the power of automation to reduce work and resources needed by up to 50%. Its secure cloud technology allows users to implement and comply with complex quality control measures – from anywhere.