by Charles J. Messina, Esq. and Daniel Pierre, Esq. of Genova Burns LLC
Many are thrilled that the Garden State will finally allow recreational use of cannabis for adults aged 21 years and older. Before recreational use can become legal, however, we have to wait for Trenton to pass a law that will regulate New Jersey's cannabis marketplace. Determined to get the ball rolling, Senators Nicholas Scutari and Stephen Sweeney recently introduced a 200+ page bill, S-21, to start the process for legalization. This article highlights major points from the bill you should know if you're looking to join this emerging industry. 
Is adult-use (recreational) of cannabis currently legal in New Jersey?
No. Although New Jersey voters approved the referendum that amended the State Constitution to legalize the recreational use of cannabis for adults age 21 years and older, recreational use is not legal until New Jersey lawmakers pass a bill that regulates recreational use of cannabis.
When will New Jersey lawmakers pass the enabling law? 
It is uncertain when the enabling law will pass. But Senator Nicholas Scutari said he wants the bill to hopefully pass before the end of this month. Two days after the referendum passed in New Jersey, he and Senator Stephen Sweeney introduced Bill S-21 – "New Jersey Cannabis Regulatory, Enforcement Assistance, and Marketplace Modernization Act." If passed, the bill will legalize the personal use of cannabis for adults subject to regulation by the Cannabis Regulatory Commission. 
What is the Cannabis Regulatory Commission (CRC)? 
The CRC is a panel of five appointed individuals who will be responsible to oversee the development, regulation, and enforcement of use and sale of cannabis in New Jersey. The CRC will also implement the legislation that Governor Murphy will ultimately sign to legalize recreational use within the state.
As of today, only two appointees have been named – Dianna Houenou, who will serve as the CRC Chair, and Krista Nash as a member. Although we are still waiting for the remaining three members to be named, we know that Jeff Brown – the Assistant Commissioner of the Department of Health, who currently leads the medicinal marijuana program in New Jersey – has been tapped to become the first Executive Director of the CRC. 
What are the CRC's powers? 
The CRC has the authority to, among other things, adopt, amend or repeal regulations that control the cannabis marketplace. It can also grant, refuse, suspend, revoke, cancel, or take actions otherwise limiting licenses or conditional licenses related to cannabis. 
What are the different types of cannabis licenses contemplated in the proposed legislation? 
Currently, there are six classes of licenses:  
Class 1 Cannabis Grower license

– permits growing, cultivation, or production of cannabis in New Jersey. 

Class 2 Cannabis Processor license

– permits manufacturing, preparing, and packaging of cannabis. 

Class 3 Cannabis Wholesale license

– permits the storage and sale of cannabis strictly for resale. 

Class 4 Cannabis Distributor license

– permits the intrastate transportation of cannabis in bulk. 

Class 5 Cannabis Retailer license

– permits the sale of cannabis directly to members of the public. 

Class 6 Cannabis Delivery license

– permits delivery of cannabis from a retailer to the public. 
Also, the bill was recently amended to allow the CRC to create a new license category. 
Can individuals or small businesses apply for any of the licenses? 
Yes. Under the current version of the bill, at least 25% of the total number of licenses in each class are reserved solely for microbusinesses. "Microbusiness" is defined as a person or entity with business operations that employ no more than 10 employees. Reserving 25% of licenses for small businesses is intended to, among other things, prevent interstate megabrands from completely dominating the marketplace in New Jersey. 
Are there any restrictions placed on microbusinesses? 
Yes, in order to qualify as a microbusiness under the proposed legislation, you cannot process more than 1,000 cannabis plants each month, operate a cannabis establishment that occupies more than 2,500 square feet, or acquire more than 1,000 pounds of cannabis in dried form for retail, resale, or processing each month. 
Can I personally grow cannabis from my house for personal use or retail? 
No. There is currently no "home grow" component to the bill.
Can I hold two classes of licenses concurrently? 
As currently written, there are certain restrictions with respect to holding two classes of licenses concurrently. In particular, once retail sales of cannabis begin, there is supposed to be an 18-month limitation on the number and classes of licenses any one licensee may hold. During this 18-month period, the current bill prohibits a licensed grower, processor, wholesaler, distributor, or delivery service licensee to also become a licensed retailer, and vice versa. Also, a grower or processor may only concurrently hold two licenses – either another grower or processor license – for now.
How do I apply for a license? 
Not so fast…first, the remaining appointment of the CRC Commissioners needs to happen along with the promulgation of regulations by the CRC. Then at some point in 2021, an application round for licenses should be announced. Each application for an annual license to operate a cannabis business must be submitted to the CRC.  A separate license or conditional license will be required for each location where a cannabis establishment seeks to operate (or for the location of each premises from which a cannabis distributor or delivery service seeks to operate). Renewal applications for another annual license may be filed up to 90 days prior to the expiration of the establishment's, distributor's, or delivery service's license.
What should I be doing now to prepare for obtaining a license?
Too much to write in one paragraph! But, after forming your application team and getting your corporate formation ducks in a row, one of the first things you should be thinking about is location. 
Does that mean municipal approval is required in order to open a cannabis business? 
Good guess. The CRC will require proof of local support for the suitability of the location of your proposed cannabis business. There were 70+ municipalities that were intending to ban canna-businesses. This number is likely to drop as municipalities should be able to charge up to a 2% tax on cannabis sales, which can help plug the deficit gap related to the ongoing COVID-19 pandemic and further other social justice initiatives.
Speaking of taxes, how will cannabis be taxed once regulated?
According to the referendum, cannabis products would be subject to New Jersey's sales tax (i.e., 6.625%), in addition to the potential local tax of up to 2%. As the bill is currently drafted, the sales tax revenue is supposed to be used to administer the cannabis program and reimburse police departments for training costs associated with enforcing the law. There may also be an additional tax imposed on cultivators, and that revenue would likely be directed to social equity initiatives.
Will the CRC prioritize applications based on location? 
Yes. The CRC is supposed to prioritize applications on the basis of impact zones, for which past criminal marijuana enterprises contributed to higher concentrations of law enforcement activity, unemployment, and poverty. The bill defines an "impact zone" as any municipality that has a population of 120,000 residents and ranks in the top 40 percent of municipalities in New Jersey for cannabis related arrests. 
---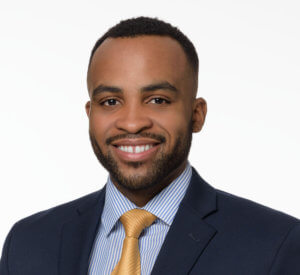 Daniel Pierre is an Associate in Genova Burns' Newark, NJ office and a member of the Cannabis and Labor Law Practice Groups. In addition to labor work, he likewise assists clients in the cannabis industry, from analyzing federal and state laws to ensure regulatory compliance for existing businesses to counseling entrepreneurs on licensing issues.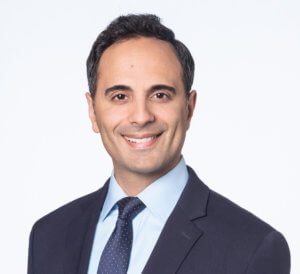 Charles J. Messina is a Partner at Genova Burns LLC and Co-Chairs the Franchise & Distribution, Agriculture and Cannabis Industry Groups. He teaches one of the region's first Cannabis law school courses and devotes much of his practice to advising canna-businesses as well as litigating various types of matters including complex contract and commercial disputes, insurance and employment defense matters, trademark and franchise issues and professional liability, TCPA and shareholder derivative actions.

For over 30 years, Genova Burns has partnered with companies, businesses, trade associations, and government entities, from around the globe, on matters in New Jersey and the greater northeast corridor between New York City and Washington, D.C. We distinguish ourselves with unparalleled responsiveness and provide an array of exceptional legal services across multiple practice areas with the quality expected of big law, but absent the big law economics by embracing technology and offering out of the box problem-solving advice and pragmatic solutions.
Given Genova Burns' significant experience representing clients in the cannabis, hemp and CBD industries from the earliest stages of development in the region, the firm is uniquely qualified to advise investors, cultivators, processors, distributors, retailers and ancillary businesses.