by Evan Hicks, Senseon Secure Access
The proliferation of both legalized medical and recreational marijuana has, not surprisingly, led to a massive boom in dispensaries — and, with that boom, increased focus on these burgeoning businesses and their increasing security needs. "Inventory will increase, cash holdings will increase, and the number of people accessing legal cannabis for the first time will naturally evolve to a larger customer base," writes Marijuana Retail Report. To many industry and security experts, this presents a perfect storm — high value products, cash on hand and less scrutiny over who's coming through the door.
If you're launching or scaling a marijuana business, it's essential to unpack several basic security challenges and overarching needs. By safeguarding your business from day one, you'll be better positioned to protect your inventory, your customers and your business, while maintaining a well-designed, welcoming environment for workers and buyers.
1. Security Guards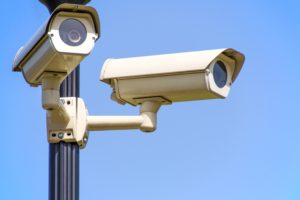 Many dispensaries want to avoid a visible security presence — which makes sense. Because of marijuana's history and, still, the stigma that exists in many communities, seeing a security guard can make customers feel skittish or even avoid coming in entirely.
The solution? Have point-of-entry security that facilitates a positive customer experience. Many businesses, for example, opt for plain-clothes guards or guards with uniforms that mimic the rest of the in-store team. "Since they are the first point of contact," explains MMR, "ensure that they are helping consumers feel welcome and invited, yet are able to maintain a zero-tolerance stance on any customer activities that could present a perceived threat to your dispensary, staff and other customers."
2. Secure Transportation
Getting marijuana from growers to dispensaries and shops presents another layer of security concerns. Because the product is so in-demand and so valuable, it's an appealing target for retail crime, from the minute it's harvested. If you're handling transportation yourself, be sure your fleet is equipped with the basics — bullet-resistant finishes, GPS tracking and streaming videos that feeds to your security "home base," for starters.
For many businesses, though, managing this level of high-stakes transportation is too much to take on, especially in the beginning. For them, there are a variety of transportation-focused companies who specialize in cannabis and medical transport, and can ensure your product arrives safely and securely every time.
3. Internal and In-Store Theft Prevention
The majority of dispensary losses come from employee theft. While there are several steps businesses must take early on — thorough employee screening, background checks and a solid inventory management and POS system — it's essential to maintain in-store security measures that discourage "heavy-handedness" and full-on theft.
During the onboarding process, supervisors and dispensary owners should be clear that employees cannot sell to themselves. Beyond that, ensure you have a clear-cut "friends and family" discount policy in place and that it's communicated and adhered to. No discounting allowed? Make sure that's made crystal clear, too.
Taking things a step further, be sure to integrate physical protections for your product. Senseon Secure Access recently topped IndicaOnline's list of the top five security services for marijuana dispensaries, with a specific eye on the company's smart cabinetry systems. With automatic relocking and customizable permissions for staff, it's easy to safeguard cannabis while, at the same time, maintaining a close eye on who's accessing what when — if there's a problem with products, tracking down the culprit is easier than ever. And, with a keyless entry, there's no risk keys will end up in the wrong hands ever.
As the cannabis landscape grows and expands, security needs will, too. But, for now, focus on these three must-haves to protect your dispensary today and tomorrow.

---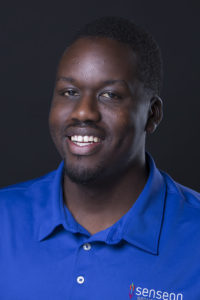 Evan Hicks is Marketing Coordinator for Senseon Secure Access, a product of Accuride International. As coordinator, he helps manage Senseon's marketing initiatives covering communications, events, and research & development. With an unquenchable thirst for learning, Evan frequently finds himself deep in the rabbit hole conducting research for Senseon's multiple markets.
A graduate of California Polytechnic University, Evan has nearly a decade of experience in security and public relations in both the public and private sector.