New Jersey recently passed the Cannabis Regulatory, Enforcement Assistance, and Marketplace Modernization Act ("CREAMMA"). Among other things, CREAMMA permits adults 21 years and older to consume cannabis and allows New Jersey residents to operate six types of cannabis businesses within the state. The new adult-use marketplace, as well as the already established medicinal marketplace, will be administered by the Cannabis Regulatory Commission ("the CRC"). The CRC is a panel of five appointed members who will oversee the development, regulation, and enforcement of the use and sale of all legal cannabis in New Jersey. 
The CRC recently approved its first set of rules and regulations on August 19, 2021. This will enable the start of the licensing process for personal adult-use cannabis operations in New Jersey. Here are the 15 takeaways from the initial rules and regulations: 
What type of license can I apply for? 
There are six different license types: 
Class 1 – Cannabis Cultivator License 

Class 2 – Cannabis Manufacturer License 

Class 3 – Cannabis Wholesaler License 

Class 4 – Cannabis Distributor License 

Class 5 – Cannabis Retailer License (also includes consumption lounges)

Class 6 – Cannabis Delivery License 
Businesses may also apply for a license to operate a cannabis testing facility or medical cannabis testing laboratory. License-holders may hold multiple licenses concurrently; however, there are limitations on the number and type of licenses that may be held concurrently.
Are there any caps on the number of licenses that may be awarded?
The State only placed a cap on Class 1 licenses for cultivators. In particular, there will be a statewide cap of a total of 37 cultivators until February 22, 2023. Keep in mind that state limits aren't the end of the inquiry; municipalities may set restrictions on the number of businesses in their jurisdiction.
What are the fees to apply for one of the adult-use licenses? 
In an effort to make the application fee reasonable, the CRC will require applicants to only pay 20% of the application fee at the time of application, and the remaining 80% will only be collected at the time the license is approved. The initial application cost may be as low as $100 but successful applicants should be prepared to pay additional fees ranging from a total cost of $500 – $2,000. 
Are there any fees other than the initial application fee? 
Yes. There are annual licensing fees, which can range from $1,000 for a microbusiness to $50,000 for a cultivator, with up to 150,000 square feet of cultivation capacity. This fee range only applies to the adult use marketplace. There is a different licensing fee schedule for the medicinal use marketplace. 
Will anyone be given priority in the application process for a cannabis license? 
Yes. The CRC will prioritize applicants who live in specifically defined economically disadvantaged areas of New Jersey or who have past convictions for cannabis offenses ("Social Equity Applicants"). It will also prioritize applications from minority-owned, woman-owned, or disabled veteran-owned businesses that are certified by the New Jersey Department of the Treasury ("Diversely Owned Businesses"). Businesses in impact zones will also take priority ("Impact Zone Businesses"). 
What do you mean by "priority review?"
Applicants meeting the criteria described above will have their applications reviewed before other applications, regardless of when they apply. Remember, however, that priority review doesn't guarantee selection. 
When will the CRC begin to review applications? 
No date has been announced, but the CRC promises that it will be soon . The CRC will publish notice in the New Jersey Register announcing its intent to review applications and submissions will be reviewed, scored, and approved on a rolling basis (pun intended), subject to the required priority review for certain applicants. 
What should I expect from the application? 
Applicants will be expected to submit a detailed application that includes specific details for the proposed site for the business (which must be owned or leased), municipal approval, and zoning approval. Applicants must also submit an operating summary plan detailing the applicants' experience, history, and knowledge of operating a cannabis business. The scoring of applicants and awarding of licenses will be based entirely on the application materials. 
What if I don't have all of the materials to submit a complete application? 
Don't worry, you can apply for a "Conditional License." A Conditional License is a provisional award that gives the holder 120 days to become fully licensed by satisfying all the requirements for full licensure, including finding an appropriate site, securing municipal approval and applying for conversion to an annual license.
What are the requirements to be considered for a Conditional License? 
Conditional License applicants must submit a separate application for each cannabis business license requested, along with a background disclosure, a business plan and a regulatory compliance plan to the CRC. At the time of the application, all owners with decision-making authority of the conditional license applicant will need to prove that they made less than $200,000 in the preceding tax year, or $400,000 if filing jointly. 
Are there any advantages in being awarded a Conditional License? 
Conditional License holders that convert to an annual license will not have to submit the sections of the application that, under statute, require applicants to demonstrate experience in a regulated cannabis industry. This flexible option offers an opportunity for newcomers to get into the cannabis industry.
What is a Microbusiness License? 
Microbusiness licenses are for applicants who want to run a relatively small operation. Applicants may apply for a microbusiness license for any of the six license types. A microbusiness license limits the business to 10 employees; a facility of no more than 2,500 square feet; possession of no more than 1,000 plants per month; and/or a limit of 1,000 pounds of usable cannabis per month.  
Can I rely solely on my local municipality for a license? 
No. The state must award the cannabis license. Municipalities play a critical role, however, in the licensing process. For example, applicants will only be licensed by the CRC if the applicant has demonstrated support from the municipality, zoning approval, and has been verified to operate in compliance with any other local licensing requirement.
Can municipalities ban cannabis businesses from operating within their jurisdiction? 
Yes. Municipalities may ban certain businesses from operating within their borders if they enact an ordinance regulating or banning cannabis businesses by August 21, 2021. Municipalities may update their ordinances at any time to remove any restrictions that they previously placed. 
What happens if I don't follow the CRC's rules and regulations? 
The CRC is authorized to inspect cannabis businesses and testing laboratories, issue notices of violations for infractions and issue fines. Standard fines can be no higher than $50,000, while fines for infractions implicating issues of public safety or betrayal of public trust can be as high as $500,000. Licenses may also be suspended or revoked. Don't take the risk! 
These 15 key points present only a quick summary of the CRC's initial set of rules and regulations. We anticipate there will be a second set of rules released later this year, which will likely resolve issues that weren't addressed in the initial set of rules and regulations, or CREAMMA. We expect the second set of rules and regulations to focus mainly on the needs of distribution and delivery service, and preparing for the acceptance of applications, before the Garden State is in full bloom… 
---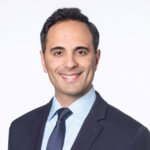 Charles J. Messina  is a Partner at Genova Burns LLC and Co-Chairs the Franchise & Distribution, Agriculture and Cannabis Industry Groups. He teaches one of the region's first cannabis law school courses and devotes much of his practice to advising canna-businesses as well as litigating various types of matters including complex contract and commercial disputes, insurance and employment defense matters, trademark and franchise issues and professional liability, TCPA and shareholder derivative actions.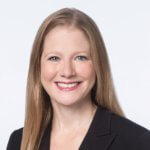 Jennifer Roselle  is a Partner at Genova Burns LLC and Co-Chair of Genova Burns' Cannabis Practice Group.  She has unique experience with labor compliance planning and labor peace agreements in the cannabis marketplace. In addition to her work in the cannabis industry, Jennifer devotes much of her practice to traditional labor matters, human resources compliance and employer counseling.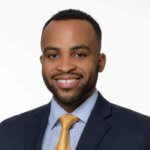 Daniel Pierre  is an Associate at Genova Burns and a member of the Cannabis and Labor Law Practice Groups. In addition to labor work, he likewise assists clients in the cannabis industry, from analyzing federal and state laws to ensure regulatory compliance for existing businesses to counseling entrepreneurs on licensing issues.
For over 30 years,  Genova Burns has partnered with companies, businesses, trade associations, and government entities, from around the globe, on matters in New Jersey and the greater northeast corridor between New York City and Washington, D.C. We distinguish ourselves with unparalleled responsiveness and provide an array of exceptional legal services across multiple practice areas with the quality expected of big law, but absent the big law economics by embracing technology and offering out of the box problem-solving advice and pragmatic solutions.
Given Genova Burns' significant experience representing clients in the cannabis, hemp and CBD industries from the earliest stages of development in the region, the firm is uniquely qualified to advise investors, cultivators, processors, distributors, retailers and ancillary businesses.