by Steven Lynn, Director of Marketing at BLAZE
Running a cannabis dispensary isn't like running any other type of business. You don't only have the stress of inventory, expenses, a demanding customer base, and sales to worry about, but also incredibly stringent state, county, and city laws. State compliance is at the core of keeping your storefront running, but automating reporting with software can alleviate some of the stress associated with compliance. 
Selecting a cannabis software that fits your business model is crucial to scaling your business. Here are five essential things to look for in an efficient dispensary POS system and how they will benefit your cannabis operation.
Improving Customer Experience
Customer retention will make or break your business. Building a base of happy customers is imperative for your dispensary to survive and thrive. There are lots of ways to create a memorable and positive experience for your customers. Seamless transactions, loyalty rewards, and employees that understand buying habits make it enjoyable for customers to shop. A premier dispensary POS system will give you control over all of these. Checking out customers quickly and efficiently, while utilizing a rewards program to incentivize them to come back is what customers expect and not all POS systems deliver on these expectations. 
Another sign that a POS system is worthy of your business is one that has a strong user base and an active support team. Frequent engagement with their users and regular help center articles are a good indication that the POS provider is actively working with their community to solve issues and create a better experience. 
Furthermore, the software provider should provide multiple training sessions when you come on board. This gives you, your staff, and management team the knowledge and know-how to use the software proficiently. A good POS provider will also help you develop standard operating procedures that best work for your business and their software. Implementing your software in tandem with best practices will maximize the efficiency of your dispensary. After all, POS systems aren't always cheap, so you should expect a "white glove" approach by their team.
Optimizing Cannabis Inventory
There is very little room for mistakes in the cannabis industry. Inadequate cannabis ERP systems can cause issues with inventory discrepancies which can easily lead to compliance fines, penalties, and even your license being revoked. A reliable POS system provides accurate, real-time data that seamlessly allows you to manage your stock and improves customer shopping experience.
Better inventory management also helps in team day-to-day operations. When your staff can easily audit inventory and use reports to see what is selling, they can make informed decisions when purchasing stock to keep your customers coming back. This results in high customer satisfaction, repeat business, and more sales. You want to optimize your inventory ordering so you can have enough of the right products at the right times to meet demand and offer a superior customer experience. 
Automating State Compliance
Compliance is the x-factor for cannabis businesses. Few other industries deal with regulatory restrictions as stringent as the cannabis industry. That's why it is so important to have cannabis POS software that is integrated with track-and-trace programs selected by the state. Metrc and BioTrack are the most commonly used track and trace systems. You'll want to make sure you dispensary ERP automates compliance reporting to avoid any risk of human error. 
Real-time compliance integrations with Metrc and BioTrack will report sales accurately as they happen. There are no shortcuts when it comes to compliance so your cannabis POS needs to factor in all the required taxes as well. Additionally, it should enforce customer purchase limits and verify age. These are two regulatory rules that can quickly cause easily get your shop shut down if not strictly followed.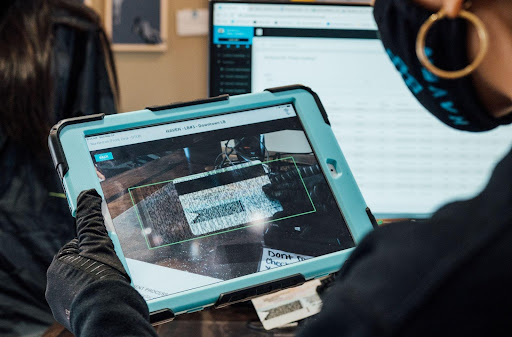 Useful and Seamless POS Integrations
Be wary of POS systems claiming to be all-in-one solutions. These tend to be masters of none. A great POS will integrate with other leading softwares to bring you a well-rounded platform. Look for one with a wide range of integrations that help with things like marketing, e-commerce, loyalty, analytics, etc. Finding a dispensary POS that supports your current tech stack will save you time and headaches.
It's also useful to do research on software review sites to see how these integrations hold up. Just having integrations isn't enough. These integrations need to work seamlessly with your POS system and be as easy to utilize as the platform itself.  
Cannabis Software That Scales 
The last thing you should look for in a POS system is one that has the ability to handle your business as it scales into multiple locations or a delivery fleet. Not all dispensary software can support a multi-storefront or delivery. It really comes down to the features and functionality. Is there a master inventory catalog that can categorize inventory across multiple stores?
Does your dispensary POS also offer built-in dispatch and delivery functionality? Evaluate which software can serve you best long-term versus a short-term fix. Look for one that broadcasts its new features, integrations, bug fixes, and improvements. This will give you a good idea of how the POS is keeping up with the pace of new industry advancements. 
How to Decide on a Dispensary POS
Looking for these five things will give you a solid understanding of what your POS platform should have and steer you in the right direction when it's time to buy. There are a few additional ways to evaluate potential cannabis software providers. It never hurts to come prepared with specific questions during a demo that are relevant to the workflows utilized in your dispensary. This will give you a clear understanding if the dispensary POS system can seamlessly integrate with your current SOPs or if you'll need to adapt your internal procedures.
Before making the big decision, inquire about the migration plan, the onboarding process, and any additional hardware that might be needed. These are important factors to consider so you can avoid future roadblocks. Lastly, call their customer support line just to test their response time. Waiting to be connected to a support agent can be frustrating if something does go wrong. It'll give you more confidence in your decision if you know that the support team is easy to contact and capable of resolving issues quickly.
---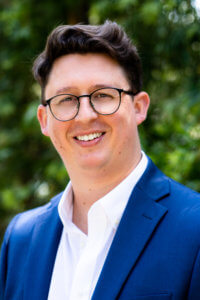 Steven Lynn, a California resident since 2011, has dedicated his career to destigmatizing and legitimizing the cannabis industry through technology. Steven started his career in cannabis as the Director of Marketing at IndicaOnline in 2017. He now serves as the Director of Marketing at BLAZE® responsible for driving all marketing strategy, brand development, and lead generation programs. His professional background in early-stage B2B cannabis SaaS startups has made him adept at executing scalable, impactful, and sustainable strategies to achieve exponential growth. Steven received his BA in Communications from the College of Charleston in 2006 and is a seasoned marketing professional with over 10 years of experience working in both the entertainment and canna-tech industries.
Founded in 2017, BLAZE, a VC-backed California technology company, offers unified seed-to-sale software and apps for the cannabis supply chain. Developed by tech entrepreneurs and former cannabis company operators, BLAZE makes tech simple with an easy-to-use frontend powered by an enterprise backend for dispensaries, delivery services, distributors, and cultivators. Customers can be more profitable and productive while creating a better user experience for end customers and employees. The company's software ensures compliance with local laws and taxes. BLAZE offers full APIs and integrates seamlessly with over 40 technology vendors in the cannabis industry.