by Lee Johnson, CBD Oracle
The hemp industry is still in its early stages, especially when it comes to emerging products like delta-8 THC. While there is some regulation for hemp products, it's much less than for legal cannabis, and this gives companies some freedom in terms of how they operate and what they do. For the most part, this is a good thing, but there is a downside too. Our report into the industry found that 76% of delta-8 THC products contained illegal quantities of delta-9 THC. This is terrible for consumers, but it also poses a risk to the industry: if you keep raising red flags, the government will eventually swoop in and take action. This is why self-regulation is a crucial concept for hemp businesses going forward.
Why Self-Regulate?
Self-regulation is crucial for hemp businesses because of the scrutiny the industry faces and to improve consumer confidence. Although CBD is generally accepted, this is especially important for companies selling something like delta-8 THC, which attracts more scrutiny because of its psychoactive nature. With states like Texas attempting bans on the substance and the findings of our report showing that the vast majority of products break legal limits for delta-9, the industry is in serious danger of attracting the attention of more lawmakers who may opt for an outright ban. In fact, there are already 18 states with some form of ban or restriction on the substance.
Jayneil Kamdar, PhD from InfiniteCAL Labs commented to us that: "The current delta-8 THC products on the market are very concerning because there is no regulatory body monitoring the safety of these products."
In our report, we also found that companies tend to undercut customers on delta-8, that only 14% of companies perform substantial age verification checks and that two-thirds of companies don't test their products for impurities.
It isn't that self-regulation would be a cure-all, but if companies opt to act responsibly, it is much less likely that they will attract attention from lawmakers. In addition to this, though, self-regulation sends a strong message to consumers that you care about them and that they will get what they wanted when they buy your products. When this doesn't happen, people will tell others about it.
The more the industry can mirror the regulations of regulated cannabis companies, the better things will go in the long run.
How Can Companies Better Self-Regulate?
However, "self-regulation" can't just become a vague, catch-all term for generally responsible business practices: clear recommendations are essential in making this goal a reality. Luckily, our in-depth investigation of the delta-8 industry and other similar investigations into the CBD industry have revealed some key areas companies can focus on.
Provide Transparent Lab Reports with QR Codes
Lab reports are a vital part of building consumer trust, and you should ensure there is a QR code on the report so it's easy for consumers to verify the report on the lab's website. 90% of CBD companies already do this, based on our industry analysis.
Offer a Lab Report for Every SKU
Many companies, however, only offer a COA for the base distillate, rather than every specific type of product it produces. If you sell vape cartridges, for instance, you should have a report available for each variation in flavor, strain, and potency.
Choose Credible Labs for Your Report 
Not all labs are equal. If you get a report from a questionable or unknown lab, savvy consumers will still be wary of your product, and in some cases, the results may be unreliable. It's best to choose a lab with a strong reputation, such as ProVerde, Anresco, SC Labs, InfiniteCAL, and CannaSafe.
Test for Impurities 
With two-thirds of delta-8 companies not lab testing their products for impurities, this is a good way to stand out in the marketplace as well as good practice in general.
Verify Customer's Ages
With most CBD companies not performing robust age verification checks, using a credible age verification system such as AgeChecker is a great step towards self-regulation. They stay up to date with FDA requirements, state laws, and merchant account policies, so you can set it up and then continue basically as normal. This is especially important for delta-8, but it's also crucial for higher-strength CBD products too.
Label Your Products Accurately 
What you claim on the label should be what's in the product. Lab reports help you verify that this is the case.
Warning and Caution Labels  
Only about 55% of hemp delta-8 companies use a warning label, but this is another key part of self-regulation. Suggested verbiage includes:
This product should be used with caution when driving motor vehicles or operating heavy machinery.

Use this product under the guidance of a physician if you have a medical condition, are pregnant or lactating.

Keep out of the reach of children.

This product was manufactured from hemp material that meets federal requirements for hemp products; however, consumption may be flagged by some drug tests.

Use with caution if subject to urinalysis.
Use Child-Proof Packaging
The CDC recently raised an alert about children accidentally consuming delta-8 products. Using child-proof packaging is an easy way to prevent this from happening.
Avoid Child-Attractive Packaging
This goes hand-in-hand with the above, but also, having your products that look like a bag of Cheetos or anything along these lines is not a good look.
Avoid Medical Claims 
Although many people opt to use delta-8 and CBD for medical purposes, if you're selling the products, making medical claims that might not meet official organizations' standards of proof is simply a terrible idea. Leave it to your consumers to determine.
Get Industry Certifications
Getting certified by an organization like the U.S. Hemp Authority is a great way to show your customers that you're one of the responsible companies.
Conclusion
Self-regulation really just means taking a few basic steps to establish to both customers and politicians that you're running a legitimate business which does what it claims to and is socially responsible. It might increase costs in the short-term, but over time and especially as consumer knowledge increases, it will pay off many times over. And the next time there's a situation like what happened recently in Texas, the industry will have a much easier time defending its practices.
---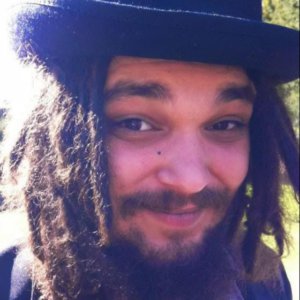 Lee Johnson is a writer at CBD Oracle who has been covering science, vaping, and cannabis for over a decade. He focuses on research-driven deep dives into topics ranging from medical uses for CBD to industry and user statistics, as well as general guides and explainers for consumers. He is a passionate advocate of both CBD and cannabis, and a strong believer in informed choice for consumers.
CBD Oracle is a consumer research company working to improve the safety and transparency of cannabis products, producing in-depth statistics on CBD and cannabis, detailed research pieces and analysis of social and legal issues.