This month, NCIA highlights Phylos Bioscience based in Portland, Oregon. Co-founder and CEO Mowgli Holmes is a molecular and evolutionary biologist and was a National Research Service Award Fellow from Columbia University. He is a founding board member of the Cannabis Safety Institute and the Open Cannabis Project, and is Chair of the Oregon State Cannabis Research Task Force.

---

Phylos Bioscience
Member Since:
May 2015
Business Category:
Analytical Testing Laboratory
Tell me a bit about your background and why you launched your company?
In 2013, the industry was just starting to blow up, but it had basically zero science. There was a really clear need for a company focused on studying the cannabis genome — one that would be able to make genetic tools available to the industry.
But I think it just so happened that I was one of the very few scientists at the time who was between jobs, and had a background in genetics, roots in Oregon, and an unashamed enthusiasm for weed. I was the right mix of New York and Oregon at the right time. Or the right mix of geneticist and hippie.
Most scientists are still too freaked out by cannabis to dive in. Isn't that silly?
What unique value does your company offer to the cannabis industry?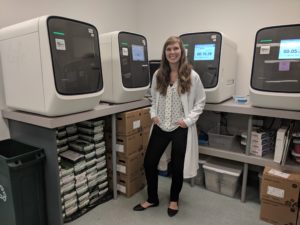 Our team of scientists has the expertise to leverage genomic data into products and technology that growers really need. But what's most unique about Phylos is that we have a genomic database of different cannabis varieties that is significantly larger than any other. It took years to collect it, and it took the help of the American Museum of Natural History, as well as a huge amount of trust-building in the industry. This database is the foundation of everything we do, and it would be very hard for anyone else to recreate anything like it.
Cannabis companies have a unique responsibility to shape this growing industry to be socially responsible and advocate for it to be treated fairly. How does your company help work toward that goal for the greater good of the cannabis industry?
We actually do a ton of "activist" stuff. We started a nonprofit to drive rational safety testing guidelines (Cannabis Safety Institute). We started another one to block big corporations from patenting cannabis varieties (Open Cannabis Project). And for more than a year I hung around the state capital constantly, helping to write the laws and rules that structure the Oregon industry, and serving as the Chair of the Oregon State Cannabis Research Task Force. We drafted laws that helped small growers, and laws that supported cannabis research, and we wrote the study that led to Oregon's strict pesticide testing rules.
In general we've just let ourselves get dragged into this very politicized industry, and tried to fight for the idea that legalization should mean that the people who started this industry should be legalized, not replaced.
What kind of challenges do you face in the industry and what solutions would you like to see?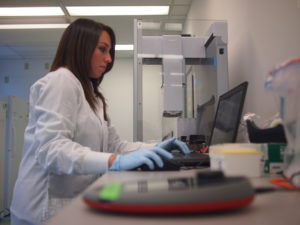 We're lucky because we've always found ways to do our work while still staying federally legal. So obviously the whole industry needs banking, 280E relief, protection from the federal government, etc. But Phylos doesn't directly need any of that — we just need it because we want the industry to be strong and sustainable. The biggest problem for us is the lack of research, and the federal government's continuing unwillingness to make real cannabis research possible. And actually that's one thing that could be fixed easily if there was just the will to do it in D.C.
Why did you join NCIA? What's the best part about being a member?
Well, the conferences are some of the best out there. And there's a real sense that instead of them just being another commercial conference, they're actually run by an organization that is fighting for the industry, and taking on the hard challenges of federal lobbying and so on. I'm also on the NCIA Scientific Advisory Committee, and it's great to see the commitment throughout the organization to working for things (like reasonable testing regulations) that the whole industry needs in order to function.