by Aaron Smith, NCIA's CEO and Co-founder
On Monday, February 7, NCIA's Board of Directors conducted its first meeting of the year and gladly welcomed Michael Cooper of Madison Jay Solutions and Peoples' Ecosystem CEO Christine De La Rosa as newly-seated members of the leadership team.
A longtime member of NCIA, Christine also serves as chair of the association's Diversity Equity & Inclusion Committee. Michael is Chair Emeritus of NCIA's State Regulations Committee and current Policy Co-Chair. Both have joined 13 other incumbent board members and will be serving during the 2022-24 board term.
NCIA commends Christine and Michael for their leadership and dedication to building an industry we can all be proud of.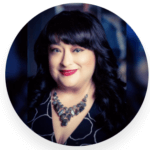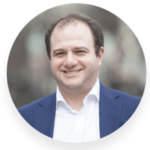 The board also selected its slate of 2022 officers. By unanimous vote, the following directors have been appointed:
Kris Krane, 4Front Ventures – Chair
Chris Jackson, Indica (Sticky) – Vice-Chair
Liz Geisleman, Rocky Mountain Reagents – Treasurer
Michael Cooper, Madison Jay Solutions – Secretary
Khurshid Khoja, Greenbridge Corporate Counsel – Chair Emeritus & Executive Committee Member-At-Large
Along with CEO Aaron Smith, the board officers make up the governing leadership of the largest trade association representing the cannabis industry. NCIA is proud to be a member-led organization that looks out for what's best for all legal cannabis businesses – large and small.
Join the movement by becoming a member today.