by Jon Dinh, Membership Coordinator
Greetings from the membership team! With over 1,400 member businesses, NCIA has never been more united! As we go "back to school" this month, we wanted to remind you of all of the member benefit "tools" available to you as part of your membership at any level.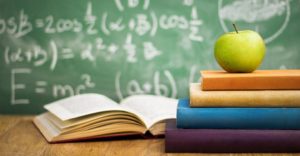 Maximize Your Member Benefits!
Member Discounts – Exclusive member-to-member discounts on services your business already uses.
Data Analytics – Stay current with consumer trends and data by accessing BDS Analytics' GreenEdge data platform. Get in-depth industry market data on cannabis product sales, including product categories and price points.
Free Networking Events – Free admission to our national Quarterly Cannabis Caucus event series will educate, connect, and inspire you and your team, with state and federal policy briefings and meaningful networking opportunities with industry leaders. We'll be in 8 cities in October, and would love to see you at one!
Share Your Expertise – Contribute to the NCIA blog with a topic of your expertise or be a guest on NCIA's weekly podcast. Both segments feature on social media and in our regularly monthly newsletter. Member blog posts are educational in nature and directed toward an audience of cannabis business professionals. To get started, email Bethany Moore, NCIA Communications and Projects Manager.
Sponsor an NCIA event – If you're interested in promoting your business at one of NCIA's events, please email sponsorships@thecannabisindustry.org for available opportunities.
Be an Expert or Ask An Expert (ECN) – Participate in NCIA's Expert Calling Network (ECN) where novice industry business owners can turn for compensated advice.
Submit Company News or a Press Release (Member News) – Share your news with the NCIA community by submitting a press release or news story to be posted on NCIA's Member News webpage. Simply complete a submission form!
Join a NCIA Committee – NCIA's committees' work advances the industry in a variety of ways. Applications to be appointed to the 2018-2019 committee term will be accepted in the spring. Committee terms are one year in length and begin in conjunction with the annual Cannabis Business Summit.
NCIA's membership team is working hard every day to bring new membership benefits to your business. We are excited to share with you what we have planned for the future as we roll out new programs and benefits. Thank you to all of our members for building a responsible and legitimate cannabis industry!