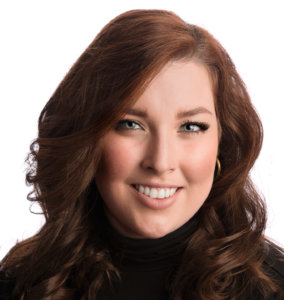 by Michelle Rutter Friberg, NCIA's Deputy Director of Government Relations
If you've been following along with federal cannabis policy closely, you know that the SAFE Banking Act has passed the House, comprehensive reform will be revealed soon, and that there have been a few other bills that have been introduced. Today, we're going to take a look at the most recently introduced cannabis bill:
Name: H.R. 2932, the Veterans Cannabis Analysis, Research, and Effectiveness (CARE) Act 
Lead Sponsor(s): Reps. Mariannette Miller-Meeks (R-IA) and Nancy Mace (R-SC) 
Status: Referred to the House Committee on Veterans' Affairs on April 30, 202
What does it do?
This bill directs the Secretary of Veterans Affairs to conduct research on the use of medical cannabis to treat veterans suffering from Post-Traumatic Stress Disorder. In addition to allowing for research on PTSD, the bill also states that the department look into the efficacy of cannabis for chronic pain and "other conditions the Secretary determines appropriate." The legislation also specifies that the studies must involve plants and extracts, at least three varieties of cannabis that contain various amounts of THC and CBD and include "varying methods of cannabis delivery, including topical application, combustable and non-combustable inhalation, and ingestion." Notably, this new bill was introduced by two freshman GOP-Congresswomen with strong ties to the military community: Miller-Meeks is a veteran and Mace was the first female graduate of The Citadel.
While this bill is the most recent cannabis and veteran-related legislation to be introduced in Congress, it certainly isn't the only (or last) one! Just a day before, a similar bipartisan, bicameral bill, known as the VA Medical Cannabis Research Act, was introduced by Reps. Lou Correa (D-CA) and Peter Meijer (R-MI) and Sens. Jon Tester (D-MT) and Dan Sullivan (R-AK). That bill would require the VA to perform clinical research on the safety and efficacy of medical cannabis in treating veterans' post-traumatic stress disorder and chronic pain. It would also require the VA to provide Congress with a report dictating its research plan and provide progress updates while conducting the study.
In February, Sens. Feinstein (D-CA), Schatz (D-HI), and Grassley (R-IA) introduced the Cannabidiol and Marijuana Research Expansion Act, which would encourage valid scientific and clinical research on marihuana and its compounds, expand sources of research-grade marihuana, and promote the commercial production of FDA-approved drugs derived from CBD or other marihuana compounds. 
Congressman Steube also has his Veterans Cannabis Use for Safe Healing Act, which is aimed at ensuring that military veterans aren't penalized for using medical cannabis in compliance with state law. The legislation also stipulates that Department of Veterans Affairs (VA) doctors are allowed to discuss the risks and benefits of marijuana with their patients.
With all of these bills, one thing is clear: additional research and knowledge on cannabis as a safe and effective medicine for our veteran community is much needed. NCIA will continue to monitor these bills and advocate for legislation that would remove cannabis from the Controlled Substances Act entirely, ameliorating many of these issues. Catch our Government Relations team over on NCIA Connect to ask us any policy-related questions — see you there!