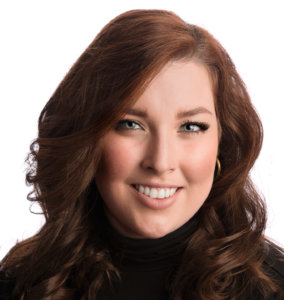 by Michelle Rutter Friberg, NCIA's Deputy Director of Government Relations
Every November, Americans around the world honor our armed service members on Veterans Day. While the holiday first appeared after the conclusion of World War I in 1918 as Armistice Day, it was later renamed Veterans Day in 1954. This week, we're remembering all the veterans in our lives (shoutout to my Dad, a Navy veteran!) and providing you with the latest update on cannabis and veterans legislation from D.C. Let's take a look to see what's been happening:
H.R. 2916: VA Medicinal Marijuana Research Act
Sponsored by Congressman Lou Correa (D-CA), this bill would require the Department of Veterans Affairs (VA) to conduct clinical trials of the effects of medical-grade cannabis on the health outcomes of covered veterans diagnosed with chronic pain and those diagnosed with post-traumatic stress disorder. Covered veterans are considered as those who are enrolled in the VA health care system. The trials must include a control group and an experimental group that are of similar sizes and structures and represent the demographics of the veteran population, and the data collected in the trials must be preserved to facilitate further research. Importantly, under this bill, participation in the clinical trials does not affect a covered veteran's eligibility or entitlement to other VA benefits.
The bill had a hearing in October where Dr. David Carroll, Executive Director at the Office of Mental Health and Suicide Prevention at the Department of Veterans Affairs (VA) essentially testified that the VA does not support this bill. I'd also like to highlight the statement Rep. Correa submitted for the record, which you can find here. 
Most recently, just last week, the House Veterans Affairs Committee held a markup on the bill, where it passed by a vote of 18-11. It was a party line vote with just one Republican, Rep. Mariannette Miller-Meeks, voting in favor. Now that the bill has passed out of committee, its next stop could be the House Floor – stay tuned! 
NDAA, cannabis, and veterans
As you may know, there's been much discussion around cannabis policy and the upcoming must-pass NDAA. While we've already expanded upon that concept as it relates to banking, more recently, there's been developments surrounding the NDAA, cannabis, and veterans. Late last week, Sens. Brian Schatz (D-HI), Bernie Sanders (I-VT), Tim Kaine (D-VA), Jeff Merkley (D-OR), Ron Wyden (D-OR), Jacky Rosen (D-NV), Alex Padilla (D-CA) and Gary Peters (D-MI) filed Schatz's Veterans Medical Marijuana Safe Harbor Act as an amendment to the larger package. This amendment would federally legalize medical marijuana for military veterans who comply with a state program where they live and allow physicians with the U.S. Department of Veterans Affairs (VA) to issue cannabis recommendations. Further, it would require VA to study the therapeutic potential of marijuana for pain and reducing opioid misuse. Under current federal policy, VA allows its physicians to talk about cannabis use with veterans, but they're prohibited from issuing recommendations that would allow their patients to obtain medical marijuana from state-legal markets.
It's unclear whether either of these provisions will be enacted into law, however, we applaud our congressional champions for never forgetting about those who have served. NCIA will continue to lobby in favor of legislation that will provide our veterans with relief. Do you have a veteran in your life you're honoring this week? Hop over to NCIA Connect and let me know!