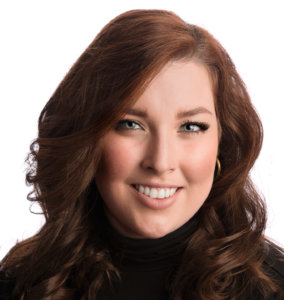 by Michelle Rutter Friberg, NCIA's Deputy Director of Government Relations
Since I last provided an update from Washington, D.C., not much has changed in terms of cannabis reform. That being said, there are still a few short developments that we've been keeping an eye on that we want to bring to your attention! Keep reading to learn the latest:
SAFE Banking
SAFE Banking passed the House for the sixth time in February as part of the America COMPETES Act. More recently, a stakeholder meeting was held with lead champion Congressman Perlmutter that NCIA was proud to have participated in. 
During this stakeholder meeting, Rep. Perlmutter reviewed where the bill is at, the hurdles it must clear in order to pass, and reiterated his commitment to passing the bill before this session is over. Congressman Perlmutter also talked extensively about a recent hearing that the House Financial Services Subcommittee on Consumer Protection and Financial Institutions held titled "Small Businesses, Big Impact: Ensuring Small and Minority-Owned Businesses Share in the Economic Recovery." Chaired by Rep. Perlmutter himself, the subcommittee heard testimony from the Minority Cannabis Business Association's (MCBA) Executive Director, Amber Litteljohn, on the economic barriers federal policy has created within the burgeoning cannabis market.
Hemp
A few weeks ago, the United States Department of Agriculture's (USDA) National Agricultural Statistics Service (NASS) released the results of the 2021 Hemp Acreage and Production Survey in its National Hemp Report. This is a massive, first-ever survey of its kind to be done at the national level, and is set to provide a "benchmark" analysis of the economic impact of the burgeoning newly legal market.
The survey collected data for hemp grown in the open and hemp under protection. Planted area for industrial hemp grown in the open for all utilizations in the United States totaled 54,152 acres. Area harvested for all utilizations totaled 33,480 acres. The value of U.S. hemp production in the open totaled $712 million. The value of production for hemp that was grown under protection in the United States totaled $112 million. Area under protection totaled 15.6 million square feet.
SCOTUS
The Supreme Court has officially asked the highest lawyer in the land, the solicitor general, to weigh in on cannabis.
Justices were asked whether or not employees seeking workers' compensation for medical cannabis after being hurt on the job should receive the assistance, but before they do, they want the broader government to comment. They have requested that the solicitor general submit a brief on the topic. For more details, check out this great piece our friends at Marijuana Moment published.

While this week's update was another "hodge-podge", NCIA's government relations team continues to work hard at passing reform this Congress. We continue to meet with offices to elevate the need for SAFE Banking – primarily for small and minority-owned businesses, discuss the decimation that 280E is wreaking, and highlight opportunities for restorative justice. Interested in becoming more involved with lobbying and our government relations efforts? Contact Stefan at stefan@thecannabisindustry.org to talk about becoming an Evergreen Member today!