by Mike Lomuto, NCIA's DEI Manager
NCIA is proud to announce that for the first time, thanks to the support of our members, we have awarded nine Lobby Days Equity Scholarships to support our Social Equity members with travel expenses to attend NCIA's Lobby Days in Washington, D.C., on September 13-14. These Social Equity applicants and operators from around the country are leaders and active contributors to NCIA's Sector Committees, our DEI Initiatives (particularly policy-related ones), and to advocacy efforts in their local and/or state municipalities. 
Lobby Days provides the opportunity for NCIA members to come together to advocate for the issues most important to small cannabis businesses — from SAFE Banking to federal de-scheduling — and to share their personal stories with national lawmakers. 
Our delegation includes:
Dr. Adrian Adams, Ontogen Botanicals CBD
Ambrose Gardner, Elev8
LaVonne Turner, Puff Couture
Michael Diaz-Rivera, Better Days Delivery
Osbert Orduña, The Cannabis Place
Raina Jackson, Purple Raina
Toni MSN, RN, CYT, Toni 
We asked our DEI delegation why attending Lobby Days was important to them. Here are some of their responses: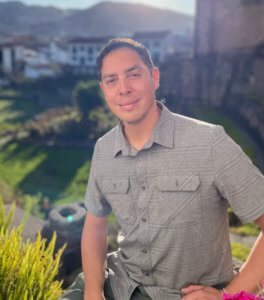 "I want our elected officials to hear my story which gives a voice to so many others, who like me, grew up in areas that have disproportionately borne the brunt and weight of cannabis enforcement. Children and young adults, whose only crime was being poor and of color, faced the indignity of being stopped and frisked hundreds of times. Now after paying the ultimate entry price, we can not get in the door of the cannabis industry because of a lack of banking and lending opportunities that continue to shut us out of the cannabis market.
The de-scheduling of cannabis, the passing of SAFE Banking, or the repeal of IRC 280E all would immediately increase the opportunities for small cannabis businesses like mine to have a true opportunity for success, growth, and economic empowerment of our communities." 
– Osbert Orduña, The Cannabis Place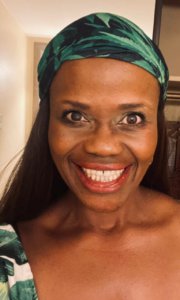 "As the industry grows and moves towards federal legalization, our elected officials must hear constituents' voices. It's important that my energy, face, and voice are present, representing the need for safe banking, health equity, and policies that support federal legalization. As states continue to legalize adult recreational cannabis usage, there will be an increased need for cannabis health equity to address the social, political, and economic conditions in underserved communities.
I'm committed to increasing awareness of the importance of education, employee retention, and community wellness in these communities."
– Toni MSN, RN, CYT, Founder of Toni
NCIA's Education Committee & Health Equity Working Group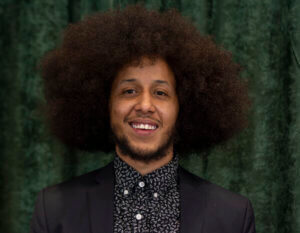 "I have begun to work on lobbying at a local level. Federal legalization, descheduling, decarceration, social equity, health equity, and safe banking are some of the areas that I would like to learn how to lobby for at the national level."
– Michael Diaz-Rivera, Owner/Operator, Better Days Delivery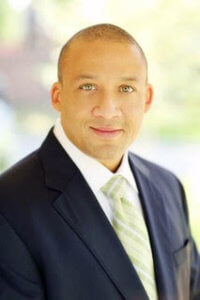 "We should not stop at using the SAFE Banking Act merely to provide legal and regulatory protection for financial institutions. That will enable, but not ensure, increased banking services for minority-owned cannabis and hemp companies.
As the regulatory gaps between state and federal governments are addressed, there must be mechanisms to prevent predatory practices while opening access to capital."
– Dr. Adrian Adams, Ontogen Botanicals CBD
It is important to the NCIA, and its membership for Main Street Cannabis to continue to develop in as diverse, equitable, and inclusive a manner as we can achieve. As the industry has thus far failed at creating tangible Social Equity, it's important to ensure our efforts this September to include these voices and the communities they represent. 
This is where the DEI delegation comes in.
As the official DEI delegation, the Lobby Days Equity Scholarship recipients will provide a foundational understanding of matters related to DEI in the industry for all NCIA members present at Lobby Days. The DEI delegation will ensure that there are members present speaking up on matters of DEI from within an important national trade association and within the context of Main Street Cannabis.
NCIA's Government Relations team has organized a full day of meetings with Lawmakers and their Offices.  New citizen lobbyists will receive online training before the event and are grouped together with experienced industry leaders who can help them find their voice. There will be an opening networking reception for all attendees, and a closing event featuring some of NCIA's most important allies in Congress.
We are still accepting sponsorships to fully fund Lobby Days Equity Scholarships to ensure our recipients have their travel and lodging expenses covered while in Washington, D.C. Contact MikeLomuto@TheCannabisIndustry.org for more information.
Let's keep building a better industry together, as we bring our voices to Washington, D.C.