by Rachelle Lynn Gordon, NCIA Editorial Staff
NCIA is proud to announce the return of our Quarterly Cannabis Caucus series this July. These informative and engaging networking events bring together industry professionals, thought leaders, and policymakers with the goal of keeping the community informed about cannabis reform developments across the country from both a political and business viewpoint. Held on Tuesdays and Thursdays in each quarter in the eight most active legal markets, the Quarterly Cannabis Caucus series is a great way to stay up-to-date in this fastly emerging space.
"People attending a Caucus can expect to meet and network with professionals from all parts of the industry including license holders, law firms, insurance providers and other ancillary businesses, all while gaining some key insights into the future of federal and local cannabis policy," explains Thomas Rosenberger, Executive Director of NCIA's Ohio affiliate, the National Cannabis Industry Association of Ohio.
What are the top five reasons why you should attend an NCIA Quarterly Cannabis Caucus?
Policy is Changing at a Rapid Rate
Cannabis legalization isn't happening overnight, but lawmakers across the country at both the local and federal levels are working around the clock on a variety of bills aimed at easing restrictions and promoting business growth. It's critical for business leaders in the community to stay informed on the latest developments both in their home states and nationwide.
"The cannabis industry is the most highly regulated industry in the country, and faces challenges at the federal level that no other industry does," Rosenberger adds. "Getting involved with events like the Quarterly Cannabis Caucus series is key to advancing the policy reforms necessary to expand the industry and grow your business."
Legislators Want to Hear From You
NCIA is committed to strengthening dialogue between industry professionals and legislators across the board in order to promote impactful reform. Cannabis Caucus events offer attendees the chance to voice concerns with their local lawmakers and interact with candidates who may affect future legislation.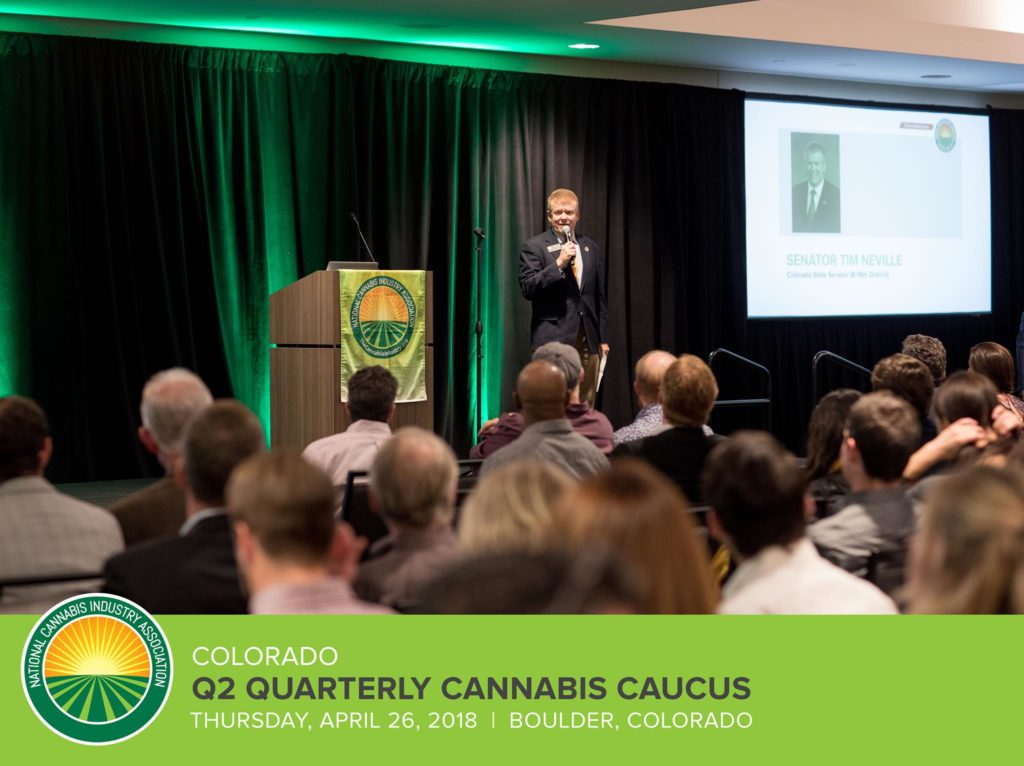 "I've been going to the NCIA Quarterly Caucuses for the past few years, and I find them totally invaluable, not only for networking but also to get engaged with what is happening on a policy level," says Shawna McGregor of Grasslands: a Journalism-Minded Agency. "I have been able to hear from local politicians about where they stand on the industry and have appreciated that insight and exposure."
Regional Events Offer Curated Look at Local Markets
As those in the cannabis space know, each state – and sometimes even municipalities and counties within those states – that has decided to legalize the plant for medical and/or adult-use has widely varying rules and regulations. It is the intention of the Quarterly Cannabis Caucus events to offer a glimpse at both local and national developments with a keen focus on what's happening within the regions represented.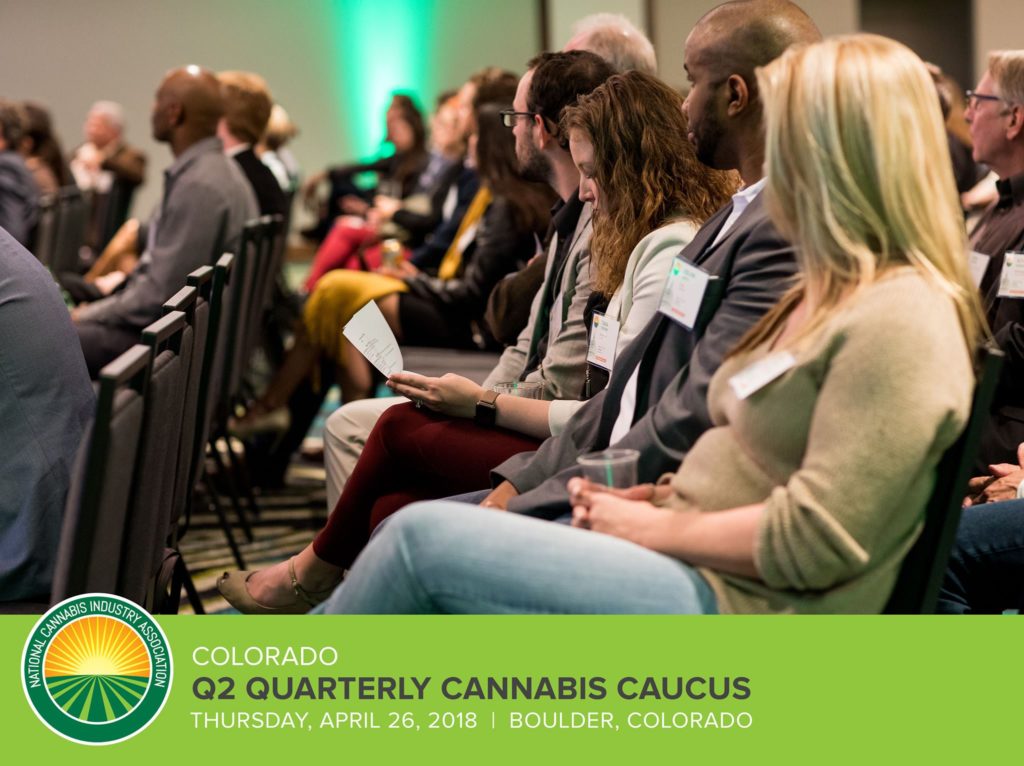 "Because NCIA holds Caucuses in every region, they are a great place to connect with members across the country who care about getting a nascent industry legalized and regulated on a state and federal level," adds McGregor.
"I do business in multiple states so it's nice that I can have my team members attend their regional Caucus and then report back to me on what's happening in their area," states Brett Johnson, Founder of SpectrumGro. "It helps me stay ahead of the game."
Wide-Ranging Networking Opportunities
Quarterly Cannabis Caucuses bring together professionals from every vertical within the space, from cultivators and dispensary owners to accountants and attorneys in order to impact both policy and profits. Attendees have the chance to develop business relationships with other movers and shakers within their communities.
"NCIA offers a tremendous venue for meeting with a very professional and curated group of cannabis business people," says Scott Jordan of Vertical Companies. "I try never to miss an event if possible."
They're Fun!
NCIA members work hard to advance the cannabis industry every day, and Cannabis Caucus events offer the chance to have an impact while also having a good time. Caucuses are held in a relaxed yet engaging setting, and light hors d'oeuvres and a cash bar are provided, plus tickets are free for NCIA members.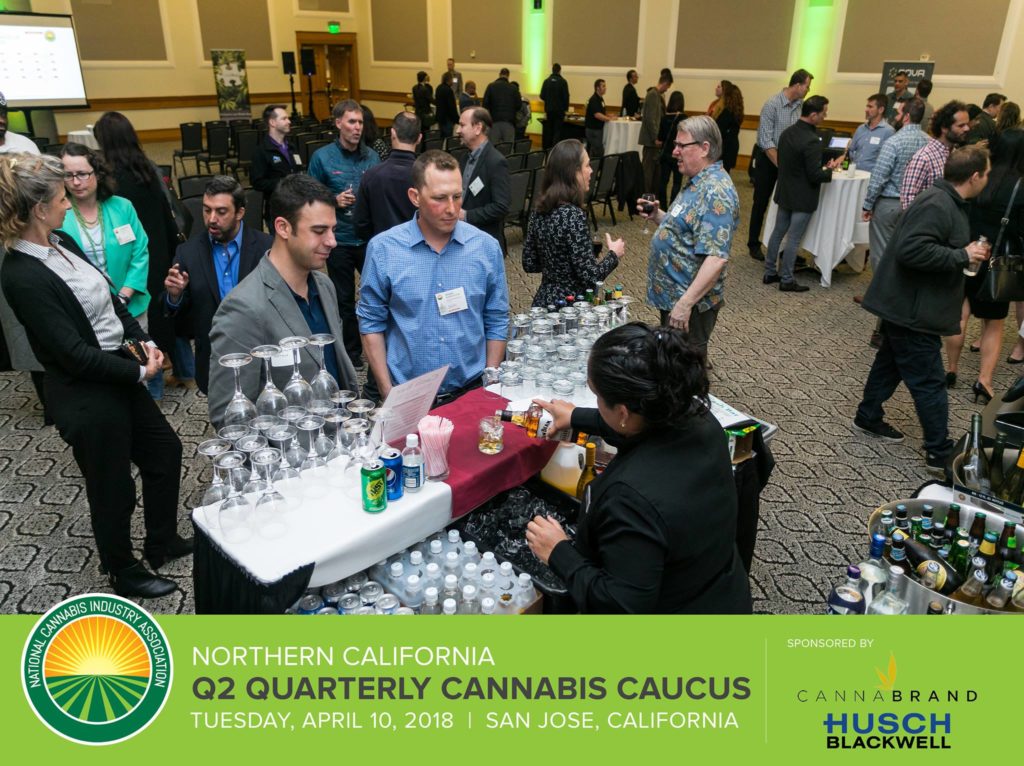 Register now for July's Quarterly Cannabis Caucus series!