by Aaron Smith, NCIA's CEO and Co-founder
As the nation began grappling with issues of systemic racism and inequality on a massive scale following the death of George Floyd and ensuing civil rights protests across the country, we saw an outpouring of support from members of the cannabis community. It was inspiring to see so many people standing up for justice and recognizing the disproportionate impact that prohibition has had on marginalized communities and Black people in particular.
Words, however, are not enough. Implicit in supporting positive change is the need to reflect on where we can do better – and
be
better – ourselves, and then taking action.
Since our initial public statement on this national reckoning early this summer, NCIA has started taking the first in what will be an ongoing series of steps to facilitate more diverse representation, participation, and access to opportunities in our industry. We instituted a Social Equity Scholarship Program to provide complimentary first-year membership and other benefits to licensees and applicants in state and local social equity programs and recently launched the #CatalystConversations webinar series to provide them with valuable information and amplify their voices. We have created a staff position to directly engage staff, membership, and allies to critically analyze and expand upon our progress. And, we are currently establishing an Opportunity Fund to help support and expand our scholarship program, and assist disenfranchised members and the organizations fighting for them. But we still have a long way to go.
As part of our efforts, we are also encouraging cannabis and ancillary businesses to commit to improving diversity, equity, and inclusion in the industry and to hold themselves to those commitments by participating in The Accountability List by Cannaclusive.
The Accountability List gives businesses and organizations the opportunity to show consumers, the industry, and policymakers what they are actively doing to promote fairness and inclusivity in cannabis and beyond. We encourage everyone in the cannabis space to stand up for justice, be honest about where they can improve, and commit to doing so in the most forthright, measurable, and transparent ways possible.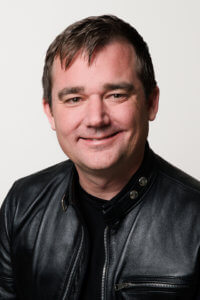 Ending cannabis prohibition and improving diversity in the industry is not going to eliminate systemic racism or fully repair all the death and destruction committed in the name of the war on drugs, but together we can make a real difference and help create a better future.
NCIA, our Board of Directors, and I stand firmly in support of people fighting to end racial injustice and ensure a fair cannabis industry with equitable opportunities for all. We hope you'll stand with us.