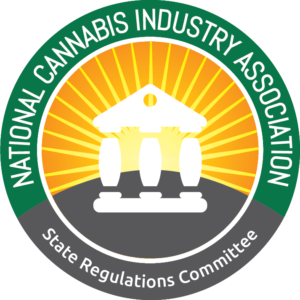 Watch this webinar from NCIA's State Regulations Committee: How to Approach Your Local Government!
Learn from expert panelists: Maureen McNamara, Cannabis Trainers; Greg Huffaker, Canna Advisors; and Yvette McDowell, Yvette McDowell Consulting, as well as NCIA's Michelle Rutter, Government Relations Manager.
Discussing cannabis and approaching government officials can both be daunting, but with a little knowledge and confidence, both can work together quite well!
Join members of NCIA's State Regulations committee to get guidance and your questions answered so that you can be your best and help your community at the same time.
NCIA's State Regulations Committee examines and reviews the varying cannabis industry-specific statewide regulations and work to establish best practices or guidelines for states and municipalities to facilitate the development of regulations and compliance procedures.