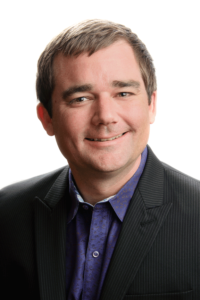 Ten years ago, a small group of cannabis pioneers and I set out to launch the cannabis industry's first national trade association. At the time, only 14 states had legalized medical cannabis, none had adult-use laws, no states had regulated their medical cannabis markets, and there was virtually no interest in federal marijuana reform in Congress.
As NCIA closes out our tenth year advancing the interests of the cannabis industry, all but three U.S. states have some kind of cannabis law on the books, 10 have regulated the commercial production and sale of cannabis for adults, two-thirds of Americans support national legalization, and Congress is closer than ever to making that a reality. And, thanks to hundreds of NCIA members, our organization has grown to become the gold standard for cannabis industry advocacy, education, and community.

This incredible progress hasn't happened on its own — it's a direct result of the forward-thinking cannabis professionals who have invested in reform efforts and joined forces with NCIA as members over the years. We also still have a lot of work to do and it's more important than ever that our industry maintains a strong presence in our nation's halls of power during this era of global pandemic, economic downturn, and outrage over systemic racism. 
If you run a cannabis business and share our view that the industry should be treated fairly under federal law but haven't yet become a member of your industry's trade association, I invite you to help us move the industry even further by joining today. In addition to the investment in vital advocacy efforts, NCIA members enjoy a myriad of networking, information, and educational benefits to gain a competitive advantage over isolated cannabis businesses. 
Already a member or not quite ready to join just yet? That's okay, you can still contribute to our work by making a generous donation today. Consider it not only an anniversary gift to NCIA but also a simple investment in the future of legal cannabis commerce that we are creating through our ongoing public affairs work. Every dollar counts.
Thank you for your commitment to defending and expanding the regulated cannabis marketplace. Together, we will establish a legal cannabis industry that is forever prosperous, sustainable, and inclusive. 
Here's to another ten years!

Aaron Smith
Co-founder & CEO
National Cannabis Industry Association
*Feature Photo: NCIA co-founders Aaron Smith (left) and Steve Fox (right) meeting up before the organization's first board meeting in December, 2010.