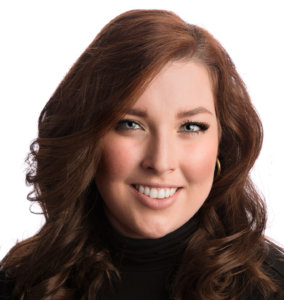 by Michelle Rutter Friberg, NCIA's Deputy Director of Government Relations
As NCIA continues into our tenth year advancing the interests of the cannabis industry, all but three U.S. states have some kind of cannabis law on the books, 10 have regulated the commercial production and sale of cannabis for adults, two-thirds of Americans support national legalization, and Congress is closer than ever to making that a reality.
I started with NCIA nearly six years ago, so I've witnessed much of the progress we've made firsthand — especially the strides forward we've made in policy and in the halls of Congress! Let's take a look back to the early years of NCIA (2010-2013) to see just how far we've come in the last decade. 
October 2009
The Ogden Memo is released by the Justice Department, directing prosecutors not to prioritize the use of federal resources to prosecute patients with serious illnesses or their caregivers who are complying with state laws on medical marijuana, laying the groundwork for a new national industry. Personally, I consider the Ogden Memo to be the mother of the now-rescinded Cole Memo.
November 2010
NCIA is formed as the cannabis industry's only national trade association by long-time marijuana policy reform leaders Aaron Smith and Steve Fox.
March 2011
Six association members join Smith and Fox for NCIA's 1st Annual Cannabis Industry Lobby Days in Washington, D.C. Now, Lobby Days brings hundreds of cannabis industry professionals to D.C. and includes VIP Day, receptions, and opportunities to mingle with over a dozen members of Congress and their staff. 
May 2011
The Small Business Banking Improvement Act of 2011 (H.R. 1984), which would exempt state-legal cannabis businesses from Suspicious Activity Report requirements, is introduced in the U.S. House of Representatives by then-Rep. Jared Polis. This bill was the precursor to the Marijuana Businesses Access to Banking Act, which was the precursor to the SAFE Banking Act.
May 2011
The Small Business Tax Equity Act of 2011 (H.R. 1985), which would correct the unfair tax burden of Section 280E, is introduced in the U.S. House of Representatives by Rep. Pete Stark (D-CA). That bill has been re-introduced in every congressional session since 2011. Today, the Small Business Tax Equity Act (H.R. 1118) has 11 cosponsors (compared to over 40 last session), but don't think it's because 280E isn't important– advocates and congressional staff have simply been focused this session on passing SAFE Banking.

June 2011
Rep. Barney Frank (D-MA) and Rep. Ron Paul (R-TX) introduced the Ending Federal Marijuana Prohibition Act of 2011 (H.R. 2306) with NCIA's support. The bill would have ended prohibition and legalized cannabis at the federal level by amending the Controlled Substances Act. It would then transfer the authority to regulate cannabis from the Drug Enforcement Administration to the Bureau of Alcohol, Tobacco, Firearms, and Explosives.
November 2012
Colorado and Washington become the first two states to legalize marijuana for adult use and sales via voter initiative. NCIA, while an infant of an organization, proudly supported both of these initiatives even as some in the industry didn't support full legalization at that time. In fact, our co-founder Steve Fox was one of the primary authors of Colorado's Amendment 64 and our former Deputy Director, Betty Aldworth, was a campaign spokesperson just before joining NCIA.

April 2013
NCIA hosts conservative tax reform champion, Grover Norquist, at its third annual Cannabis Industry Lobby Days in Washington, D.C. While there, Norquist discussed Americans for Tax Reform's (ATR) release of a white paper titled Legal Cannabis Dispensary Taxation: A Textbook Case of Punishing Law-Abiding Businesses Through the Tax Code. The paper discussed Section 280E of the tax code, which is still misapplied to legal cannabis businesses and creates an effective tax rate two to four times that of other small businesses. Norquist also announced ATR's endorsement of the Small Business Tax Equity Act.
July 2013
Congressional cannabis champion Rep. Ed Perlmutter (D-CO) introduces the Marijuana Businesses Access to Banking Act of 2013 (H.R. 2652) in the House of Representatives. This bill was the precursor to the SAFE Banking Act which has been approved (twice) by the House of Representatives in the last year.
August 2013
James M. Cole, the Deputy Attorney General, issues new guidance regarding marijuana enforcement and banking, referred to as the "Cole Memo." The memo indicated that prosecutors and law enforcement should focus only on the following priorities related to state-legal cannabis operations:
Preventing the distribution of marijuana to minors;

Preventing revenue from the sale of marijuana from going to criminal enterprises, gangs, and cartels;

Preventing the diversion of marijuana from states where it is legal under state law in some form to other states;

Preventing state-authorized marijuana activity from being used as a cover or pretext for the trafficking of other illegal drugs or other illegal activity;

Preventing violence and the use of firearms in the cultivation and distribution of marijuana;

Preventing drugged driving and the exacerbation of other adverse public health consequences associated with marijuana use;

Preventing the growing of marijuana on public lands and the attendant public safety and environmental dangers posed by marijuana production on public lands; and

Preventing marijuana possession or use on federal property.
September 2013
Sen. Leahy (D-VT), Chairman of the Senate Judiciary Committee holds an oversight hearing on federal marijuana policy.  Both Attorney General Eric Holder and Deputy Attorney General James Cole testified. The hearing, titled "Conflicts between State and Federal Marijuana Laws" came just months after two states, Washington and Colorado, legalized small amounts of cannabis for personal use by adults over 21. At the time, twenty states and the District of Columbia had legalized medicinal cannabis.
November 2013
NCIA hires a Director of Government Relations in Washington, D.C., the first-ever full-time lobbyist on behalf of cannabis businesses at the federal level. That was the man, the myth, the legend: Michael Correia, who is still here nearly seven years later! The Washington Post even profiled the nation's first full-time cannabis lobbyist.
Looking back, those early years of NCIA were without a doubt integral to where we are now in cannabis policy. Make sure you read next week's edition to learn more about 2014-2016 and all the progress we made during those years!