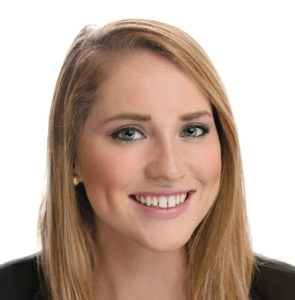 by Madeline Grant, Government Relations Manager
There is excitement in the air as we approach April 20; what we recognize as a national holiday for cannabis culture. The 2022 National Cannabis Festival will take place this Saturday, April 23 in Washington, D.C. Prior to a full day of music, vendors, and many more fun surprises, the National Cannabis Policy Summit will be held Friday, April 22 at the Ronald Reagan Building, also in D.C. 
NCIA's very own Deputy Director of Government Relations, Michelle Rutter Friberg, will give opening remarks to introduce the "Banking on Incrementalism: How and Should Congress Pass the SAFE Banking Act?" panel. Our long-time cannabis champion on Capitol Hill, Congressman Ed Perlmutter (D-CO), will present a special message to all attendees. If you want to tune in, please stay tuned for a link on one of NCIA's social media platforms.
The panel will discuss the Secure and Fair Enforcement (SAFE) Banking Act and how it made history when it became the first stand-alone "pro-cannabis" bill to pass in a chamber of Congress in September 2019. Since that day, the House has passed the bill an additional five times, but the Senate, under both Republican and Democratic leadership, has refused to consider the legislation for various reasons. Support for SAFE Banking is evident through numerous allies, including dozens of Governors, states Attorneys General, Auditors, and Treasurers from both parties as well as bankers, unions, and advocates. Despite widespread bipartisan support, pro-reform critics of the SAFE Banking Act worry that its passage opens the floodgates for existing licensees to expand operations while not going far enough to ensure equity and meaningful criminal justice reform.
Additionally, with the recent news of the long-anticipated Senate bill to federally legalize marijuana, the Cannabis Administration & Opportunity Act (CAOA) not being introduced this month, frustration continues to grow among advocates. A discussion draft of CAOA was first unveiled last year; however, Senator Schumer said last week that he and colleagues were in the process of reaching out to Republican senators to "see what they want" included in the legislation. The extended time frame is intended to finalize the measure, helping the senators overcome what are currently significant odds stacked against them to reach a high vote threshold in the Senate chamber. The "official introduction" will take place sometime "before the August recess," according to a press release from Senator Schumer's office. Stay tuned for more updates from the NCIA Government Relations team.
As NCIA continues to work to get legislation to the finish line, it's important to build support on incremental and comprehensive bills with the House and Senate offices. From our VIP Virtual Lobby Days with NCIA's Evergreen members to providing congressional offices industry reports and data, we work as a resource to support and educate Capitol Hill. Furthermore, events centered around cannabis policy, such as the National Cannabis Policy Summit, help to illustrate the crucial importance of cannabis policy reform. Thanks to members of the National Cannabis Industry Association, we can continue to lobby on behalf of small cannabis businesses and move positive cannabis policy reforms in Congress. Although we can't all be together this year for NCIA's Annual Cannabis Business Lobby Days, stay tuned for updates for NCIA members to participate virtually. If you're interested in learning how to get more involved in NCIA's policy work please reach out to madeline@thecannabisindustry.org.