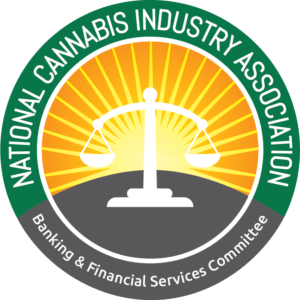 by Daniel Muller, Founder & CEO of AeroPay
Member of NCIA's Banking and Finance Committee
In many legal dispensaries around the U.S., customers have been given the option to pay with debit cards via "Cashless ATM" transactions, but the regulatory walls around these methods might be closing in. Last December, Visa explicitly called out the misuse of ATM cash disbursements by merchant dispensaries that are unable to obtain payment services due to Visa Rules or regulatory constraints. This compliance memo from the United States' largest payment network put legal dispensaries on high alert, considering how roughly half of the country's cannabis retailers handle payments through point-of-banking, or cashless ATM transactions.
While Visa did not clarify specific disciplinary measures, any perceptive retailer should view this as a courtesy warning before official crackdowns begin. Fortunately, eschewing cashless ATM transactions will not relegate dispensaries back to cash-only operations. In fact, there are now a number of compliant payment alternatives available to legal dispensaries that will enable them to operate like full-fledged mainstream retail businesses. 
As cannabis business owners eye their next phase of growth, many should examine the long-term advantages of adopting modern and compliant payment solutions that ultimately benefit consumers, retailers, and the industry at large. 
What should retailers look for in digital payment partners?
Although both credit cards and debit cards are currently off-limits for cannabis transactions,  retailers can still offer digital payment options through bank-to-bank transfers, commonly referred to as ACH. In recent years, more mainstream FinTech platforms specializing in this field, like AeroPay, have started offering ACH bank-to-bank account solutions to regulated cannabis businesses. not only to mitigate the operational risks that come with cash-only and cashless ATM transactions but also enable dispensaries to provide seamless retail experiences. Nevertheless, it's important to remember that not all ACH platforms are made equal. Retailers in search of a compliant and effective digital payment partner should be mindful of the following operating standards before signing on. 
First and foremost, payment providers must require transparent and accurate reporting. Dispensaries that use an alternate store name or address on their transaction receipts are likely "masking" their identities in order to conceal cannabis sales from banks or regulators. Platforms that either facilitate or overlook this misconduct are not operating in accordance with state and federal laws.  
Compliant platforms should be forthcoming about securing regulatory approvals in each operational state. A responsible payment platform will have rigorous due diligence processes and obtain the necessary local regulatory approvals and permits before working with clients. It is also equally important to work with providers that have an established relationship with trusted, cannabis-compliant financial institutions, such as Safe Harbor Financial, that follow all reporting guidelines outlined by the Financial Crimes Enforcement Network (FinCEN). 
In this highly regulated space, it is especially valuable to partner with platforms that offer extensive fraud and anti-money laundering transaction monitoring. These are still prevalent issues within the regulated industry and compliant providers are serious about keeping both their internal operations and clients accountable. Platforms that thoroughly vet clients and routinely look into potential misconduct are mitigating payment risks for dispensaries and consumers while reinforcing the legitimacy of the regulated market. 
Finally, dispensaries should seek out solutions that complement their overall tech stack. The industry's open architecture leaders see the value in integration. Integrations of payment solutions with POS systems and e-commerce solutions can introduce sophisticated services such as cashless payments for deliveries or allowing prepayments online – features that are not feasible through point-of-banking. These seamless, integrated solutions also reduce the risk of human error. 
What's the upside to going cashless?
Running a profitable and streamlined cannabis operation requires business owners to mitigate potential risks. Unfortunately, relying on cash transactions may exacerbate safety concerns, especially in light of increasing dispensary burglary rates across the country. Transitioning to digital payments not only enhances dispensary security but also reduces the possibility of employee theft –which can range from cash skimming to giving away free products under the table. 
From an operational and consumer experience standpoint, allowing cashless ATM transactions or cash payments can maximize internal redundancies and friction points at checkout. In fact, mainstream e-commerce studies have already identified extra costs, lengthy checkout processes and untrustworthy payment platforms as the leading drivers of cart abandonment. This is a serious issue that negatively impacts inventory management and new customer acquisitions.
Offering contactless, digital payments can increase basket sizes for both e-commerce and brick-and-mortar settings. While it is widely known that online cannabis orders often outperform in-store transactions, it is also worth noting that contactless payment options can boost total purchase value by 19 percent among mainstream retailers. Although this is an emerging technology within cannabis retail, dispensaries must proactively cater to customer preferences in this competitive environment, especially considering how roughly 60 percent of consumers are currently using digital wallets for mobile payments.
How are digital payment services creating a solid foundation for the regulated industry?
Over the past decade, the industry has adopted a number of makeshift solutions to overcome both expected and unexpected regulatory and consumer challenges. However, as cannabis evolves into a more established sector, it will be imperative for businesses to leverage battle-tested platforms and services to ensure compliant and reliable operations. 
By integrating digital payments into a business' best practices early on, cannabis retailers are positioned to operate seamlessly, thus bolstering their credibility among regulators, investors and future business partners. Additionally, working with a platform that diligently vets clients will ensure timely customer and vendor payments –thus eliminating a pervasive and frustrating retail bottleneck. Embracing digital solutions not only reduces opportunity costs associated with manually tracking cash flow but also optimizes tax collection, compliance monitoring and enforcement as well as consumer-facing cashback and loyalty programs. More importantly, optimizing these internal operations could allow the cannabis industry to establish new and efficient flow of funds standards that do not exist in mainstream sectors. 
As the chasm between legal cannabis and established sectors narrows, industry stakeholders must make a concerted effort to adopt standard operating procedures that align with global business practices. It is time for cannabis retailers to finally utilize modern payment solutions for their increasingly mainstream businesses. Gaining access to legitimate payment and banking partners has been a perennial issue within the industry, but dispensaries now have the chance to use this inflection point as an opportunity to demonstrate the sector's commitment to operating compliantly and fostering trust within the wider business community.