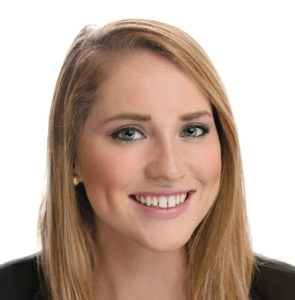 By Madeline Grant, NCIA's Government Relations Manager
It's always an invigorating time on Capitol Hill when a new Congress begins to get to work. The atmosphere is unlike any other; Hill offices are getting situated with their staff, hallways are full of exhilarated constituents, freshman members are finding their footing while moving into their offices, and committee assignments are being finalized. Congressional staffers, members of Congress, lobbyists, constituents, and advocates are back in action. 
As we gear up for the 118th Congress, let's take a look at some bills that we will see introduced to address descheduling, decriminalizing, and banking legislative efforts for the cannabis industry.  
The Cannabis Administration and Opportunity (CAOA) Act
The long-awaited CAOA was unveiled last congress by Senate Majority Leader Chuck Schumer (D-NY), Senator Cory Booker (D-NJ), and Senate Finance Committee Chair Ron Wyden (D-OR). The comprehensive legalization would end federal prohibition by removing cannabis from the Controlled Substances Act, empower states to create their own cannabis laws, ensure federal regulation protects public health and safety, and prioritize restorative and economic justice. CAOA was first released as a discussion draft last year, alongside a request for comments from stakeholders. The National Cannabis Industry Association worked directly with Senator Schumer's office and submitted comments to the bill. Although there was no movement, NCIA will continue to work directly with these offices to continue to improve the bill for the cannabis sector. 
The States Reform Act
Rep. Nancy Mace's (R-SC) States Reform Act was introduced last congress by a freshman congresswoman from a state without any cannabis laws. The bill would federally decriminalize cannabis by fully deferring to state powers over prohibition and commercial regulation, regulate cannabis products like alcohol, institute a three percent federal excise tax on those products to fund law enforcement and small business programs, and protect our veterans by ensuring they will not be discriminated against in federal hiring for cannabis use or lose their healthcare, and more. Last year this bill received positive feedback from the industry and NCIA will continue to work with Rep. Mace's office this congress. 
The Marijuana Opportunity, Reinvestment, and Expungement (MORE) Act
The MORE Act would end the criminalization of cannabis for adults by removing it from the list of controlled substances, eliminate related criminal penalties, and take several other major steps toward criminal justice reform, social justice, and economic development. Some key provisions of this bill are automatic expungements, impose a five percent tax on the retail sales of cannabis, create the Office of Cannabis Justice to oversee the social equity provisions, ensure the federal government could not discriminate against people because of cannabis use, and much more. Rep. Jerrold Nadler (D-NY), who served as chair to the House Judiciary Committee, was the sponsor of the bill last congress and was able to advance the bill through the chamber with ease. However, with Republicans winning back the majority in the House, successes like this will be more challenging. Additionally, Rep. Jim Jordan (R-OH), the new chair of the House Judiciary Committee, has not been supportive of the cannabis sector. 
The Securing and Fair Enforcement (SAFE) Banking
The SAFE Banking Act aims to protect banking institutions- as well as their insurers- that choose to offer services to legitimate cannabis-related businesses operating in accordance with their respective state laws. The bill prevents federal banking regulators from imposing penalties on depository institutions that offer services to cannabis-related businesses. SAFE Banking is a bipartisan bill that has passed the House seven times. The broad consensus was that inaction on SAFE Banking came down to Senate leadership. As bipartisan Senate discussions materialized towards the end of last Congress, Republican senators requested the Department of Justice (DOJ) to analyze the bill. The DOJ wrote, "because marijuana would remain illegal under federal law, Congress should ensure efforts to provide access to financial services for state-legal businesses does not unintentionally erect obstacles to prosecution of other illicit activity or activities involving money laundering of proceeds of other illegal drugs or sales of marijuana that do not comply with state requirements." Despite the concerns, the DOJ stated they would be happy to work with Congress on ways to improve the bill. As the 118th Congress begins, we will continue to do what we can to get SAFE Banking to this finish line. 
The Harnessing Opportunity by Pursuing Expungement (HOPE) Act
In 2021 Rep. David Joyce (R-OH), who is a co-chair of the House Cannabis Caucus, and Rep. Alexandria Ocasio-Cortez (D-NY) introduced the HOPE Act to help states with expunging cannabis offenses by reducing the financial and administrative burden of such efforts through federal grants. Both lawmakers have advocated for cannabis reform on their respective sides of the aisle, with Rep. Joyce (R-OH) sponsoring the first Republican-led effort to decriminalize cannabis at the federal level in the House. Towards the end of last year discussions surfaced around including the HOPE Act in a SAFE Plus package. Unfortunately, with the end of the congressional session quickly coming to an end, so did the proposed package.
NCIA will continue to work with Capitol Hill offices to advance cannabis policy in the 118th Congress. With a shift in political dynamic, it's imperative to continue to be a resource for congressional offices. Don't miss the opportunity to attend our 11th Annual Cannabis Industry Lobby Days will be held May 16-18 in Washington, D.C.! You can register here. If you're interested in getting more involved in our policy efforts or have questions about NCIA's lobby days please reach out to madeline@thecannabisindustry.org. Stay tuned for more updates from the Government Relations team and check out last week's blogs here.