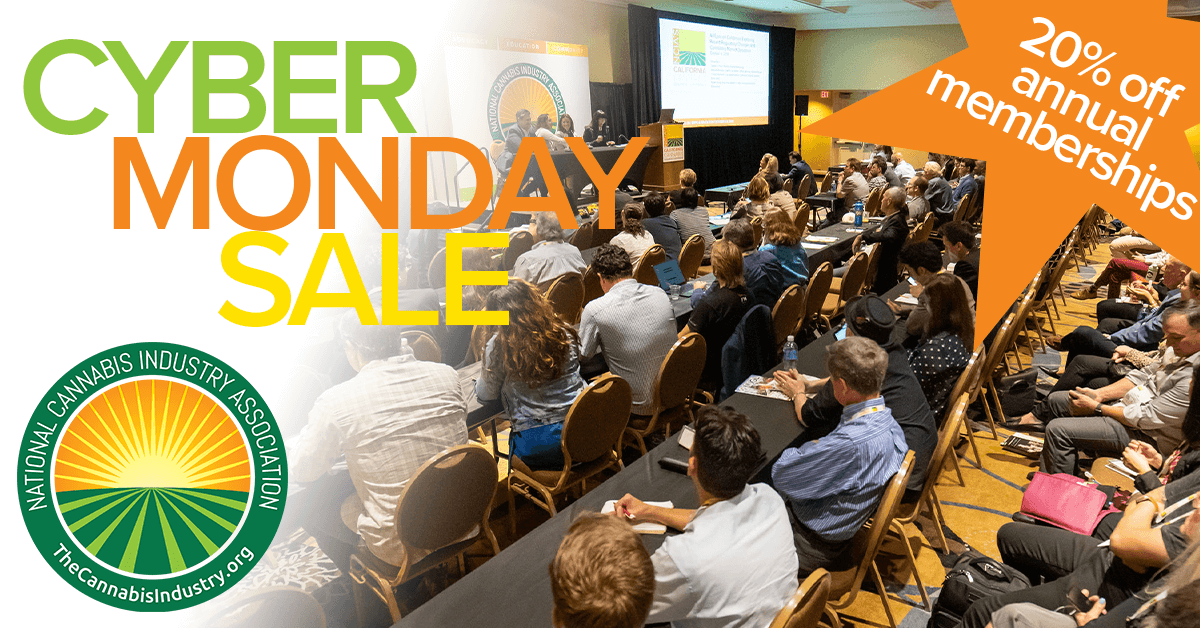 The holiday seasons are upon us and youʻve probably been inundated with commercials and advertisements for all sorts special holiday sales…but have you considered getting you and your business a gift of NCIA membership?
This year weʻve got a deal you canʻt pass up if you own or operate a business in the cannabis industry.
Maybe youʻve been putting off the idea of joining because youʻve been busy running your business. Perhaps youʻve been waiting until you got some things in order. Maybe you just havenʻt allocated the money in your budget or maybe your boss just hasnʻt approved it yet.
If youʻve been putting off joining NCIA for these or any other reasons. Donʻt wait any longer.
Today only, you can save 20% off the cost of membership when you sign up as an annual NCIA member at any level.
2019 has been one of the most monumental years for political progress at the federal level cannabis has ever seen.
With the SAFE Banking Act passing through the House of Representatives, several other pieces of cannabis legislation getting hearings in Congress, Illinois passing adult-use legislation and more states signaling theyʻll pass their own legalization in 2020, itʻs never been more critical to support the work we are doing on behalf of your business.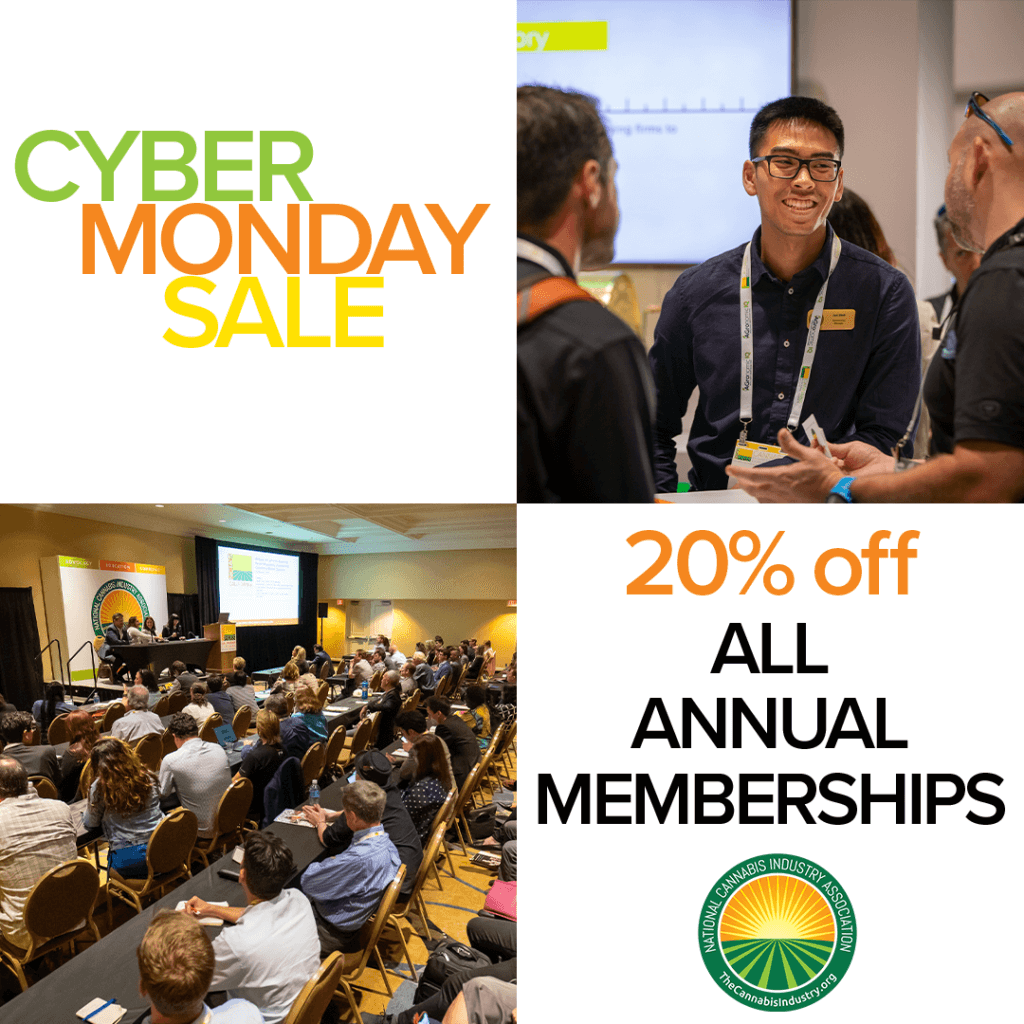 Here are just a few of the benefits of your business joining National Cannabis Industry Association as a member:
National representation from the only full-time government relations team working to pass the SAFE Banking Act and end federal prohibition.
Listing in our member directory
Complimentary tickets to more than 30 regional networking events (for you and your employees)
Ability to participate in our annual Lobby Days in Washington D.C.
$150 off each attendee ticket to our trade shows

Cannabis Business Summit & Expo
Northeast Cannabis Business Conference
Midwest Cannabis Business Conference

Submit content to our Industry Insights blog.
Eligibility to apply to:
Exclusive access to a customized market intelligence platform powered by BDS Analytics
If youʻre ready to join the fight to end federal prohibition and fulfill our mission to promote the growth of a responsible and legitimate cannabis industry, take advantage of this special deal now!
This Cyber Monday special will end tonight at Midnight PT, so donʻt miss out!