By Meredith Bower-Holt, Director of Membership and Development
2017 is well underway and all current NCIA members should have received their annual membership mailings. We hope you took a few minutes to review the contents of the folder, which contains information relevant to you and your business. As NCIA's new Director of Membership & Development, I wanted to introduce the department and share an overview of our plans and goals for the coming year.
More NCIA staff to serve you
NCIA's Membership Department has expanded substantially in the last few months! I joined the team in the fall of last year, as did Jon Dinh, our Membership Coordinator. Then Curtis Stafford and Rachel Kurtz were hired as NCIA's Business Development Managers at the start of this year.
We are now five strong in the Membership & Development department, including NCIA veteran Jeremy DePasquale as Membership Manager. That evolution is really exciting, as NCIA is poised to grow its membership numbers significantly in the coming year.
Access to NCIA's Government Relations team
NCIA membership comes with numerous tangible benefits. For example, did you know that if you're planning a trip to Washington, D.C., NCIA's Government Relations staff will work with you to set up meetings with your congressional representatives, establish your goals for the meetings, and even attend the meeting with you? It's a fantastic opportunity if you find yourself in D.C. and want to advocate for your business and the industry as a whole.
NCIA Committees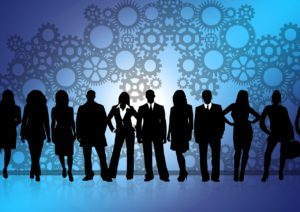 NCIA's councils are now called committees, and all current members will be invited to apply to sit on a committee during a formal process in the spring of 2017. The kick-off meetings for several new committees will take place during NCIA's Cannabis Business Summit in Oakland, CA, June 12-14, 2017. You can read more about the committees on our website. If you have a suggestion for a committee other than those currently listed online, please contact us.
Your valuable contributions and participation can also grow your network within the industry and help further NCIA's mission. Committee work helps establish the kind of industry that we all want by creating standards and establishing best practices for various industry sectors. Participating in an NCIA committee also demonstrates a commitment to industry development that proves our members are serious business owners with a common, united purpose.
Become an NCIA Ambassador
NCIA is expanding its Ambassador Program, which is a way for members to support NCIA and earn incentives by recruiting new members. NCIA Ambassadors help ensure the success of the association and the cannabis industry by strengthening our membership base. From promotional opportunities for your business to free event registrations, we're making it easy for you to earn rewards for bringing more business owners into NCIA's community.
Coming Soon! Member Community Forums
Coming soon is an online community platform that will allow for limitless members-only discussion groups on cannabis industry-related topics. For example, member lawyers can ask questions of fellow cannabis attorneys through a convenient online platform that will also allow for the sharing of documents and other media securely.
NCIA's Committees will have their online 'homes' on this platform, as will members who've offered to speak at one of NCIA's events. This platform will allow you to find other members like yourself via sophisticated search functions. We plan to launch this online platform in the late spring.
And more…
Additionally, we're working on new partnerships that will add value to your NCIA membership and improve your bottom line, including new money-saving insurance options, an energy efficiency program for our cultivator members, and more.
In sum, there's a lot going on in NCIA's Membership & Development department, and we're thrilled about what's to come in 2017. We love hearing from you, so if you have questions, comments, suggestions, or concerns you'd like to share, please contact us at info@thecannabisindustry.org or (303) 223-4530.
Here's to a happy, healthy, and successful 2017 from NCIA's Membership Department!