NCIA's editorial department continues the Member Spotlight series by highlighting our Social Equity Scholarship Recipients as part of our Diversity, Equity, and Inclusion Program. Participants are gaining first-hand access to regulators in key markets to get insight on the industry, tips for raising capital, and advice on how to access and utilize data to ensure success in their businesses, along with all the other benefits available to NCIA members. 
---
Tell us a bit about you, your background, and why you launched your company.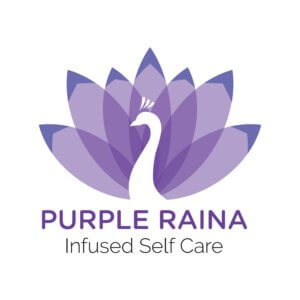 I am an Oakland-based hemp CBD & cannabis brand strategist, product developer/educator, and cannabis industry advocate who recently became a member of the NCIA DEI Committee. 
I am a Black "urban hippie" born and raised in San Francisco's Haight Ashbury neighborhood who earned a B.A. with honors from Stanford University in cultural anthropology and sociolinguistics as a first-generation graduate and an MBA from the NYU Stern School of Business.
A product junkie with over 15 years of experience in sales/marketing management, personal care product development, and education. I have worked in the cannabis industry in sales management, distribution, and field marketing since 2015 and have been a Verified San Francisco Cannabis Equity Applicant seeking a cannabis business permit and license since 2018. 
PURPLE RAINA Self Care is the culmination of my personal and professional passion for self-care products, the color Purple, and the artist Prince. Prior to entering the cannabis industry, I worked for top NYC beauty/personal care companies Maybelline and L'Oréal Professional, trained at the Vidal Sassoon school in London, and taught cosmetology at The Aveda Institute in SOHO NYC. 
Upon returning to the San Francisco Bay Area in 2013, I became enamored with cannabis dispensaries and the local cannabis culture. While waiting for my permit, I decided to offer a hemp CBD version of PURPLE RAINA to show proof of concept, gain market feedback, and to promote the benefits of hemp CBD to a broader audience. The THC:CBD version will be launched in mid 2022. 
What unique value does your company offer to the cannabis industry?
PURPLE RAINA Self Care offers topical infusions that soothe sore muscles and joints, nourish the skin from head to toe, and pamper the senses with aromatherapy. PURPLE RAINA Self Care promotes "mindful self-care and grooming" and seeks to appeal to our collective humanity focusing on our common need for daily grooming and self-care on a physical, mental, and spiritual level.  
PURPLE RAINA offers a fresh approach to the category through multi-purpose infused topicals that will serve a range of self-care and grooming needs from head to toe, regardless of gender. Most topical products addressing pain relief overlook daily skin/hair care, personal grooming, and aromatherapy. Many have unpleasant odors and can be irritating to sensitive skin. I created PURPLE RAINA for people like me seeking to moisturize dry/sensitive skin and to soothe sore muscles with aromatherapeutic plant-powered products free of allergens and artificial ingredients.
PURPLE RAINA will eventually employ people from the community. I plan to recruit a "Purple Posse" of brand ambassadors who will conduct impactful in-store product demonstrations for consumers and retail staff. The "Purple Posse" will earn income and gain valuable sales presentation skills training. 
What are some lessons learned from the beauty industry that you brought into your cannabis business?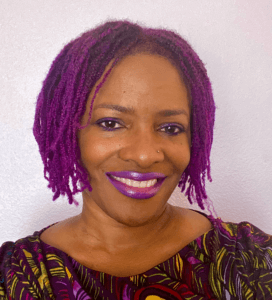 My career has more recently reached the intersection of beauty/personal care and cannabis products. I recently learned that some of the largest cosmetic/personal care companies in the world are now incubating emerging brands instead of regarding them as competition to be squashed or absorbed. Some are being groomed for future acquisition but not always anymore. It's a more mutually beneficial business relationship.
These beauty behemoths realize the importance of an ecosystem of high-end products, mid-priced and value brands, mature institutional brands, and young indie/niche brands readily available online and in stores. It best serves the customer when they have multiple quality choices at a range of price points. These companies are also assuming their corporate responsibility to the industry and society. They are abstaining from unfair competitive tactics aimed at eliminating competition from emerging brands. 
What is your goal for the greater good of cannabis?
The cannabis plant, as a metaphysical healing force, deserves to be represented by an equitable accountable industry under a new breed of conscious compassionate capitalism valuing Profit & People / People & Profit like Yin & Yang. 
During the 2021 Meadowlands conference/retreat at Camp Navarro, CA, surrounded by majestic redwood trees, I imagined the notion of a relationship between big trees and little trees as an analogy for cultivating an equitable cannabis ecosystem where little trees can still thrive to grow among the big trees, some eventually becoming big trees themselves. Imagine if big trees could share the nutrients in their roots with neighboring little trees, as a metaphor for how corporate financial, technical, and educational resources could be redirected to help benefit emerging equity and legacy businesses. This doesn't exist in nature but imagine the social and financial impact it would have on so many who have been systematically excluded and discriminated against, as well as on those who contribute these resources. 
What kind of challenges do you face in the industry and what solutions would you like to see?
Challenges: I face financial challenges like so many other cannabis entrepreneurs. Yet this is compounded as a Black woman, a member of an underestimated undervalued group that is underrepresented as cannabis business executives and owners. We receive the lowest amount of investment funds across industries due to racism and sexism, though we are the fastest-growing group of business owners in the U.S. and tend to be successfully bootstrapped and financially savvy. 
Additionally, there is a big disconnect in current equity programs between the criteria to qualify and the financial resources and business acumen necessary to succeed if you don't have access to investors and sound cannabis business and legal advisors. Late in the game, I was even told that I didn't need a cannabis license to make my products and can just hire a manufacturer to produce them under their license. This is a viable option initially to go to market but not long-term. I would have wasted significant time and money and missed the whole point if I abandoned the pursuit of my own license. Also, as a brand of customized topical formulations manufactured by contract manufacturers, my rare business model tends to be overlooked by local and state cannabis regulations. For example, it took a few years and forfeited application fees for the type 13 transport only/self-distribution license I now seek to be introduced, representing the only feasible path to licensure and the only way I could go to market, other than the type-S shared license which doesn't work for me.  
Solutions: As part of a corporate responsibility mandate, successful profitable cannabis businesses along the supply chain, MSOs, and future alcohol and tobacco corporations entering the industry should make contributions into a Cannabis Equity/Legacy Fund collected by state licensing agencies and administered by an industry non-profit like the NCIA or a group of B-corps operating in the highest integrity. These big trees would contribute financial resources and access to key technical services as part of their platinum "industry membership fees," a standard cost of doing business. In the same way their license fees are proportionate to projected revenue, their contributions into the fund would be proportionate to recent and projected revenue. 
Our allies are instrumental in helping those who are resistant or just don't know what to do to recognize their responsibility to use their privilege for the greater good, ultimately benefiting all parties' bottom lines and corporate morale. There's no need for guilt or blame, just empathy, goodwill, good works, and collaboration to help undo historic wrongs over time.
I want to see U.S. cannabis legalization soon with equity and anti-monopoly policies already in place. The cannabis industry should under no circumstances become fully dominated by oligarchies/monopolies like the early telephone and utility companies that had to be split up or even the current social media and tech giants under scrutiny. This policy should demonstrate recognition of the value DEI and BIPOC partners bring to the cannabis industry along the entire supply chain. Government solutions would include SBA grants and forgivable PPP-like loans like any other industry receives. 
Why did you join NCIA? What's the best or most important part about being a member through the Social Equity Scholarship Program?
I always wanted to join the NCIA since I attended an annual conference years ago but couldn't afford it. The best part of being a member through the Social Equity Scholarship Program is the weekly Zoom call held by Mike Lomuto for equity cannabis entrepreneurs and allies nationwide. We check in to discuss our triumphs and challenges and share valuable business insights and ideas for building a more equitable cannabis industry. These calls inspired me to apply for the DEIC and to intensify my cannabis equity advocacy and thought leadership.