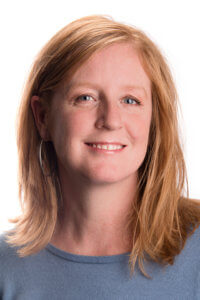 By Rachel Kurtz-McAlaine, NCIA's Deputy Director of Public Policy 
What a time to be in the cannabis industry! Federal legalization feels like it is finally on the horizon, especially with the big news that tomorrow will be a press conference to introduce a draft discussion bill that has been promised by Senate Majority Leader Chuck Schumer Senate Majority Leader Chuck Schumer (D-NY), Senate Finance Committee Chairman Ron Wyden (D-OR) and Sen. Cory Booker (D-NJ). 
When I first started cannabis reform advocacy 25 years ago, cannabis legalization seemed unattainable in my lifetime, given the stigma we were, and still are, up against. But medical cannabis was just starting to pass and more of us were coming around to believing in the potential of the plant and being horrified at the war on drugs to the point that we devoted our lives to ending it. That includes the founders of this organization and many who went on to start businesses that are now members of NCIA. 
Running a business in the cannabis industry can be a daily challenge, from banking to text messaging to supply chain issues, so it may be hard to notice the sea change happening with cannabis bills around the country. Four state legislatures legalized cannabis just within the first six months of this year, for a total of 18 states and Washington, D.C., that have legalized cannabis for adult use over 21 years of age. (You can check out our state policy map to learn more about the status of different states.)
Believe it or not, that sea change is happening in Congress, too, and we want to make sure we're doing everything we can to inform you about what is happening and to hear you.
As Michelle wrote about previously in the Government Relations blog, Give Us MORE, the MORE Act of 2021 was reintroduced at the end of this Spring in the House of Representatives. Read Michelle's excellent summary, but more importantly, read the bill! An almost identical version of the MORE Act passed the House last Fall, only to be held up by a GOP-led Senate, but showed the real momentum happening in Congress.
Despite the hold up in the Senate, there is some bipartisan support. A Republican bill was even introduced in the House, the "Common Sense Cannabis Reform For Veterans, Small Businesses, and Medical Professionals Act," that would have similar legalization efforts to the MORE Act, such as descheduling cannabis from the Controlled Substances Act and punting on regulations to federal agencies, but would not have any of the provisions that address industry equity and retribution from the years of harm caused by cannabis prohibition. 
Support for legalization is now so mainstream that even Amazon is now backing cannabis legalization, expressing support for the MORE Act, although it remains to be seen if they will continue supporting MORE or get behind Sen. Schumer's bill.  
The SAFE Banking Act of 2021 is still in play and remains a crucial bill given that it could have the highest likelihood of passing the soonest. It can be overlooked given the trajectory of descheduling bills, but NCIA's Government Relations team remains committed to SAFE and continues lobbying for it because, even though we're planning what descheduling looks like now,  it could take a few years to get there. In the meantime, banking is in emergency status.
As federal descheduling appears on the horizon, I encourage you to read the bills, including the Schumer bill, and consider how they will affect you and your business. I'm not saying legislation will necessarily pass this year, but right now is when ideas are being discussed, amendments are being drawn up, decisions are being made.
Consider how much we need to do federally versus getting the states to standardize their regulations versus having a set of voluntary self-regulatory measures that shows we are a self-aware industry and want to be safe for our customers. Keep in mind that much of the alcohol industry is self-regulated, and why would we purposely advocate to regulate ourselves more than the alcohol industry when cannabis is demonstrably safer? I appreciate the thriving alcohol market, the innovation and craft, but I know we can do even better while minimizing harm and acknowledging the past harm, but we have to be diligent.
NCIA is proud and honored to be representing the broad spectrum of the industry, from multi-state operators, to small legacy farmers, to those that have been hurt by past prohibition and want to be part of this thriving industry – all of the industry. That means hearing from you, your concerns, your ideas, your insights. Please feel free to contact me at Rachel@TheCannabisIndustry.org.
I encourage you to read the bills, including Sen. Schumer's draft discussion bill being released tomorrow, keep reading blog posts, watching webinars, checking out NCIA's industry buzz, and stay informed because a new day is dawning, but it's going to be a long day, so we better be prepared for it.