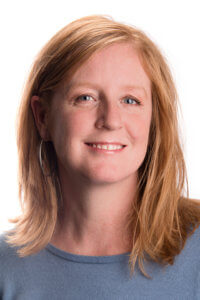 By Rachel Kurtz-McAlaine, NCIA's Deputy Director of Public Policy
Has your text messaging (SMS) service had interruptions? Are you worried about more interruptions?
We forget how much we rely on text messages when we order things. Text messages keep us updated at every step so we know when things are ready for pick up or are there to be delivered. We also appreciate our favorite businesses texting us sales and discounts.
NCIA members have been making us aware of text messaging (SMS) service interruptions, or complete shutdowns, either for marketing or order fulfillment. We're still gathering information to understand the full extent of the issue and what we can do to assist the industry with making sure we are afforded our rights.
A few SMS platforms, including At&t, Twilio, Avochato, & T-Mobile, have announced they are terminating services for cannabis companies. Twillio's website makes it clear they don't want to deal with cannabis-related companies.
"SMS or MMS messages related to cannabis are not allowed in the United States, as federal laws prohibit its sale, even though some states have legalized it. Similarly, messages related to CBD products are not permissible in the United States, as certain states prohibit its sale. Twilio policy is reflective of US carrier rules in this area, and there are no exceptions to this policy.
Twilio defines a cannabis-related message as any message which relates to the marketing or sale of a cannabis product, regardless of whether or not those messages explicitly contain cannabis terms, images, or links to cannabis websites."
This crackdown has come on the heels of the implementation of 10DLC, new telecommunications regulations intended to address the pervasive problem of spam (not specific to the cannabis industry). Telecommunications companies have used it as an excuse to exclude legally regulated cannabis companies, or at least significantly interfere with their operations.
Unfortunately, Twilio is a huge SMS platform that has been used by some major players in the industry that provide niche technical platforms for such services as delivery, marketing, and loyalty points. Numerous businesses throughout the cannabis industry rely on those platforms to reach their customers and to better facilitate delivery and order pickups.
We know the impact has been widespread, but some companies have been able to find alternatives, either through workarounds or other SMS platforms that are not cracking down as hard. Alternative workarounds can include the service platform having extremely limited templates for what can be sent via text in order to make sure there is no language that can be perceived as relating to cannabis sales or any links that can be followed back to a cannabis website.
Some businesses have found alternative platforms, but those companies may charge more because they are willing to screen every message that gets sent prior to it getting sent out via SMS. Because of the time and labor involved, that option can really only be available for marketing texts and not the automatic texts that come with ordering and pickup or delivery. It is unclear if the big telecommunications companies will eventually shut those down as well.
While we would love for that not to happen and for the issue to work itself out, until we deschedule we know that these issues will continue to surface. Even if you personally have not been affected by the SMS crackdown, it is important to understand what is happening in the industry because it could affect your business next.
We have the ability to come together as an industry to address this issue. We have been working with legal experts to better understand what is happening, and we have the potential to fight this attack on the legal cannabis industry if there is enough interest.
We want to hear from you. Have you had an interruption in service? If so, have you found a workaround? Is the workaround satisfactory or a huge pain for your business? Are you worried about interruptions in your service in the future? Please contact Rachel if you have any information or personal stories to share. We will respect your privacy in these matters.