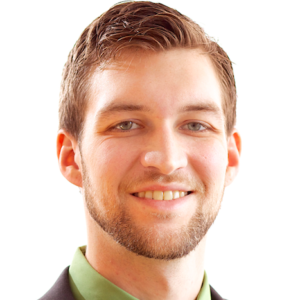 By Morgan Fox, NCIA's Director of Media Relations
The cannabis world is still eagerly awaiting the introduction of Senate Majority Leader Chuck Schumer's comprehensive descheduling legislation, but that doesn't mean things haven't been moving on the policy front in recent weeks!
First up, the DEA announced that it was finally moving forward with approving applications to cultivate cannabis for research purposes, which would effectively end the federal government's stranglehold on research production. The agency spent years fending off lawsuits from applicants, who correctly asserted that not only was the monopoly limiting research, but the cannabis being grown at the single licensed facility at the University of Mississippi was basically unusable for research purposes anyway. This announcement comes several years after the DEA publicly stated that it would begin the licensing process. Better late than never.
Of course, we don't think the DEA should be involved in cannabis research whatsoever, seeing as how they are a law enforcement organization and not, you know, scientists.
Next, Sen. Ron Wyden, who is also working closely with Majority Leader Schumer on descheduling along with Sen. Cory Booker, introduced S. 1698 last week. While text of this bill is currently not publicly available, the name suggests that this legislation would direct the FDA to allow hemp-derived CBD, made legal under the 2018 Farm Bill, to be used as a dietary supplement or in food. Some perceive this bill as necessary to get some regulatory clarity from the FDA, which has been dragging its feet and missed several deadlines for CBD regulations. Many in the industry blame this lack of regulation for larger retailers staying out of the CBD market, which has led to massive supply gluts of the substance and has been hypothesized to be a leading cause for the recent boom in Delta 8 THC production.
And earlier this month, Rep. David Joyce, an Ohio Republican who co-chairs the Congressional Cannabis Caucus, introduced a narrowly tailored bill to remove cannabis from the schedule of controlled substances. The bill assigns regulatory responsibilities to the FDA and the Alcohol and Tobacco Tax and Trade Bureau and gives them a one-year deadline to come up with a regulatory structure similar to alcohol. It also contains provisions similar to the protections that exist in the House-approved SAFE Banking Act, calls for studies on how cannabis impacts pain and driving, and improves access for veterans. Notably, this bill does not contain any social equity or restorative justice language.
While the chances of such legislation passing in the Democrat-controlled House are slim, it could serve as a doorway to get fence-sitting Republicans into the debate. It could also be a tool to identify those members of the GOP who are steadfastly opposed to any legalization bill and out of touch with their constituents, many of whom would directly benefit from cannabis policy reforms and who are increasingly in support of ending federal prohibition.
We're also getting word that the Marijuana Opportunity, Reinvestment, and Expungement (MORE) Act is getting reintroduced in the House this week (and may have already been at the time of this publication). This legislation made history last December when it became the first descheduling bill to receive a floor vote – and pass – in either chamber of Congress. We are hopeful that there will be some revisions from the previous bill, including the removal of a provision that would allow federal licensors to deny applications for cannabis business licenses based on prior state or federal felony convictions, and the inclusion of a more sensible and robust regulatory framework.
We are less than halfway through the calendar year, and it is shaping up to be a momentous one for cannabis advocacy! Stay tuned for more updates from Capitol Hill.
P.S. On the state side, Alabama became the latest state to approve an effective medical cannabis law. Yes, Alabama. That brings the count of medical states to 36, after unfortunately losing Mississippi to a shameful court decision. So far in 2021, four states have approved adult-use or medical cannabis legislation, and more are expected to do so in the coming weeks and months.