by Michelle Rutter Friberg, NCIA's Deputy Director of Government Relations
Earlier this month, I took a retrospective look at the progress NCIA made in its early years (2010-2013). I started with the organization in 2014, so I'm excited today to take a walk down memory lane and look back at another era of NCIA history: 2014-2015! While this timeline is by no means a comprehensive look at everything that's happened in cannabis policy during those years, here are some highlights:
February 2014
Department of the Treasury's Financial Crimes Enforcement Network ("FinCEN") published its own expectations regarding marijuana-related business guidelines. These guidelines, issued on February 14 and commonly referred to as the Valentine's Day guidance, attempted to clarify Bank Secrecy Act ("BSA") expectations for financial institutions seeking to provide services to marijuana-related businesses. FinCEN issued this guidance as states continued to set their own cannabis policies, and just months after the Cole Memo was issued.  
May 2014
The Rohrabacher-Farr Amendment passes the U.S. House of Representatives for the first time ever with a vote of 219-189. While I had not started with NCIA just yet, I was in touch with our Director of Government Relations, Mike Correia, that night. Mike spent that evening doing two things: lobbying in the Capitol and running to the hospital to be with his wife, who was in labor! I remember waking up the next morning to learn two things: first, that states with medical cannabis programs and patients were going to be protected, and second, to find that Mike was the father of a baby girl! 
June 2014
NCIA hosts our 1st Annual Cannabis Business Summit & Expo in Denver, bringing hundreds of cannabis industry professionals together. 
October 2014
NCIA hires their second government relations staffer, ME! At the time, I was hired to be the Government Relations Coordinator and it changed my life forever. 
November 2014
Oregon, Alaska, and Washington, D.C. all vote to legalize adult-use cannabis. However, because Congress has the final say over D.C. policies, the District still does not have any adult-use dispensaries. 
March 2015
For the first time ever, pro-cannabis legislation is introduced in the U.S. Senate as S. 683, the Compassionate Access, Research Expansion, and Respect States (CARERS) Act of 2015. I remember that day well– Mike and I were there at the press conference with the architects of the bill, Sens. Booker (D-NJ), Gillibrand (D-NY), and Paul (R-KY).
April 2015
NCIA hosts its Fifth Annual Cannabis Industry Lobby Days in Washington, D.C., and brings dozens of cannabis industry professionals to the halls of Congress to talk directly with members of Congress and their staff. That same month, Mike and I moved into the first NCIA-DC office.
June 2015
The Rohrabacher-Farr amendment passes the U.S. House of Representatives for the second time by a wider margin of 242-186. Later that month, the U.S. Senate Appropriations Committee passed the companion Mikulski medical cannabis amendment by a vote of 20-10. 
NCIA hosts its 2nd Annual Cannabis Business Summit & Expo in Denver. This also marked the first time a Presidential contender (Sen. Rand Paul, R-KY), hosted a private fundraiser with the cannabis industry.
July 2015
NCIA hires two well established D.C. lobbying firms to represent the industry on Capitol Hill. This was the first time in history that a "white shoe" firm worked to further pro-cannabis legislation. Nowadays, there are dozens of lobbying firms involved in this space! 
Sen. Jeff Merkley (D-OR) introduced the Senate version of the Marijuana Businesses Access to Banking Act. This bill was the precursor to the SAFE Banking Act, and to this day, Sen. Merkley is our biggest advocate for banking in the chamber!

September 2015
Sen. Kirsten Gillibrand (D-NY) gives the opening keynote speech at NCIA's Fall Regional Cannabis Business Summit. That same month, GOP presidential contenders were asked about cannabis policy at a CNN Debate, showing the mainstream acceptance of this issue.
October 2015
Democratic presidential contender and Senator Bernie Sanders introduces the Ending Federal Marijuana Prohibition Act of 2015 (S. 2237), becoming the first major-party presidential candidate to support the legalization of adult-use cannabis. Also that month, United States District Judge Breyer lifted an injunction against a California medical cannabis dispensary, citing the Rohrabacher-Farr amendment.
November 2015
NCIA celebrates its 5th Anniversary in Las Vegas and honors Rep. Barbara Lee (D-CA) with the 2015 Legislator of the Year Award.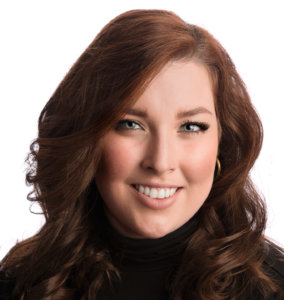 Looking back, those early years of NCIA were without a doubt integral to where we are now in cannabis policy. Make sure you keep an eye on future issues of NCIA's Cannabusiness Leader to learn more about 2016-2017 and all the progress we made during those years!