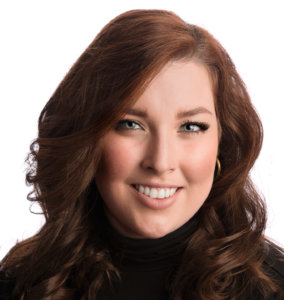 by Michelle Rutter Friberg, NCIA's Deputy Director of Government Relations
Over the last several weeks, I've been taking a retrospective look at the progress NCIA has made in the ten years since its inception. This is our last installment, detailing 2018-2019, and brings us up to 2020 (the year that shall not be spoken of). While this timeline is by no means a comprehensive look at everything that's happened in cannabis policy during those years, here are some highlights:
January 2018
On January 4, 2018, then-Attorney General Jeff Sessions declared in a one-page memo that he had rescinded the Cole Memo, a similar memo related to cannabis activity on tribal land, and two other older memos. Sessions directed U.S. Attorneys to instead "follow the well-established principles that govern all federal prosecutions," which require federal prosecutors to "weigh all relevant considerations, including federal law enforcement priorities set by the Attorney General, the seriousness of the crime, the deterrent effect of criminal prosecution, and the cumulative impact of particular crimes on the community." 
February 2018
This month was filled with the political fallout of the rescission of the Cole Memo. First, a letter was written by the U.S. Treasury Department's assistant secretary for legislative affairs to Congress that said, "We are reviewing the [cannabis banking] guidance in light of the Attorney General's announcement [to rescind the Cole Memo] and are consulting with law enforcement". Then, following Sen. Gardner's (R-CO) decision to block the Department of Justice's nominees over the rescission of the Cole Memo in January, he released his holds on nominees for U.S. attorneys in a dozen federal districts and U.S. marshals in every district. Holds continue on the nominations of seven top Department of Justice nominees. 
March 2018
In March, Attorney General Sessions spoke at an event where he acknowledged that the Department of Justice cannot use its limited resources to enforce cannabis prohibition against everyone who violates federal marijuana laws. He said, "We're not going to be able, even if we desired, to take over state enforcement of routine cases that might occur."
April 2018
The Trump administration officially began accepting online comments about whether marijuana should be rescheduled under international agreements. That same month, U.S. Senate Majority Leader Mitch McConnell (R-KY) filed a hemp legalization bill. 
May 2018
The U.S. Small Business Administration (SBA) quietly issued a document saying that businesses that work with the marijuana industry aren't eligible for federally backed loans. Fast forward to 2020, this document is largely what prohibited both direct and indirect marijuana businesses from receiving PPP money or federal assistance due to the COVID-19 pandemic.
June 2018
Senators Elizabeth Warren (D-MA) and Cory Gardner (R-CO), introduced the Strengthening the Tenth Amendment Through Entrusting States (STATES) Act. Shortly thereafter, President Trump was asked if he supports new Senate legislation to let states set their own marijuana laws without federal interference, to which he replied, "I really do. I support Senator Gardner. I know exactly what he's doing. We're looking at it. But I probably will end up supporting that, yes." The STATES Act has never had a congressional hearing or moved in any way through the legislative process.
July 2018
In a slight change of tone, U.S. Attorney General Jeff Sessions said that "states have a right to set their own laws and will do so" but that "the American republic will not be better if there are marijuana sales on every street corner" and "we'll [Department of Justice] enforce the federal law."
August 2018
A group of the top financial regulatory officials from 13 states sent a letter urging congressional leaders to solve the marijuana industry's banking access issues. The regulators wrote, "It is incumbent on Congress to resolve the conflict between state cannabis programs and federal statutes that effectively create unnecessary risk for banks seeking to operate in this space without the looming threat of civil actions, forfeiture of assets, reputational risk, and criminal penalties."
September 2018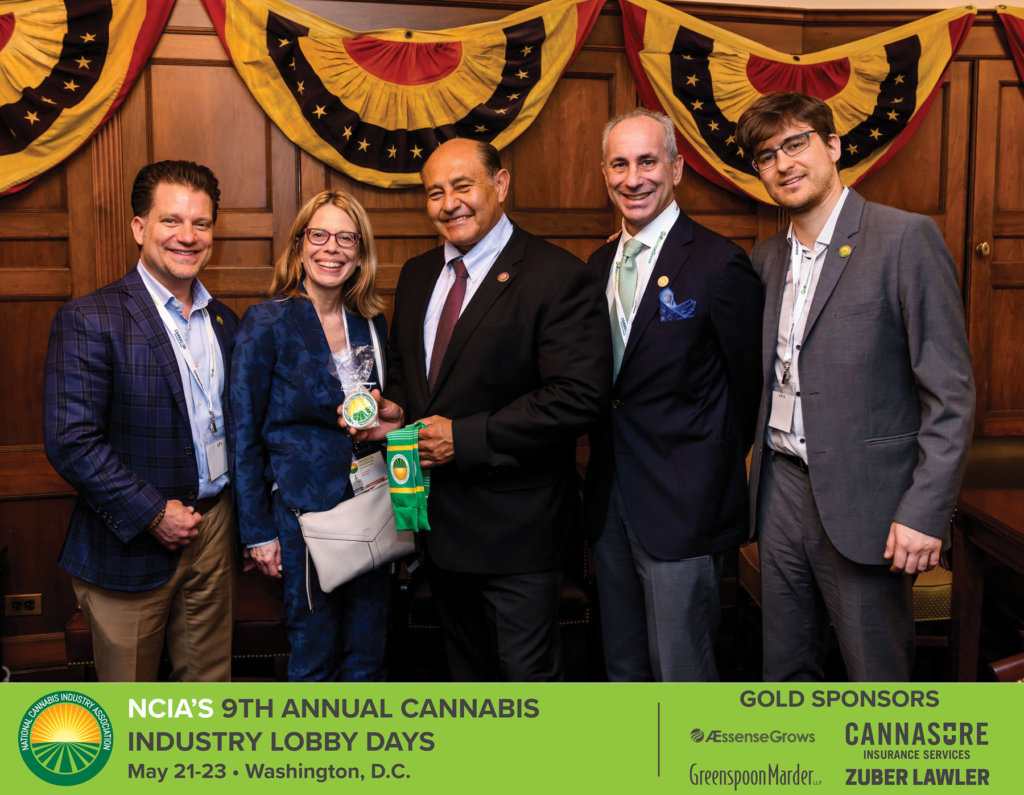 NCIA worked with Congressman Lou Correa (D-CA) to send a letter to the Department of Homeland Security Secretary Kirstjen Nielsen that urges the department to develop clear guidance concerning the entry into the United States of foreign nationals with authorized work visas who are associated with the cannabis industry.
October 2018
Well-known pollster Gallup found that sixty-six percent of Americans now support legalizing marijuana. Support has remained near that number to the present.
November 2018
This month, midterm elections were held, and a number of states voted on setting their own cannabis policies. Residents of Michigan and North Dakota both voted on adult-use measures, one passing and one failing, respectively. Additionally, Utah and Missouri both passed medical cannabis ballot initiatives. While the Senate remained in control of the GOP, the House of Representatives switched from a Republican majority to a Democratic majority.
December 2018
Congress passed the 2018 Farm Bill which included hemp legalization. The bill did not create a completely free system in which individuals or businesses can grow hemp whenever and wherever they want — there are numerous restrictions — and the programs are still being adjusted today. 
January 2019
The 116th Congress was sworn in and quickly filed a number of cannabis-related bills, including: 
H.R. 420: Regulate Marijuana Like Alcohol Act,
H.R. 493: Sensible Enforcement of Cannabis Act, and
H.R. 127: Compassionate Access, Research Expansion, and Respect States (CARERS) Act of 2019
February 2019
In February, the Subcommittee on Consumer Protection and Financial Institutions held its first-ever hearing on marijuana and financial services, entitled: Challenges and Solutions: Access to Banking Services for Cannabis-Related Businesses. Up for discussion was the Secure and Fair Enforcement (SAFE) Banking Act.
March 2019
Quickly following the subcommittee hearing, the House Financial Services Committee scheduled a full markup for the SAFE Banking Act. The bill passed out of committee with a bipartisan vote of 45-15. 
April 2019
During a House appropriations subcommittee hearing, several lawmakers asked Treasury Secretary Steven Mnuchin about what could be done to provide state-legal cannabis businesses with access to financial institutions. Mnuchin replied, "Let me just say, I hope this is something that this committee can on a bipartisan basis work with since there are people on both sides of the aisle that share these concerns. I will just say I don't believe this is a failure of the regulators. I want to defend the regulators on this issue."
May 2019
NCIA hosted our 9th Annual Cannabis Industry Lobby Days, bringing hundreds of professionals to Washington, D.C. Over the course of 48 hours, attendees met with nearly 300 congressional offices to share their stories and experiences and dropped off informational materials to 200 offices that we did not schedule meetings with. In addition to these meetings, we had two briefings, held a PAC fundraiser, and hosted our first-ever VIP Day for members of our Leadership Circle. 
June 2019
In June, the Senate Banking Committee held a hearing entitled "Challenged for Cannabis and Banking: Outside Perspectives." NCIA was proud to have Sen. Jeff Merkley introduce for the record the testimonials of nearly 100 NCIA members during the hearing.
July 2019
The Subcommittee of the House Judiciary Committee held a hearing on ending cannabis prohibition in America. The hearing, entitled "Marijuana Laws in America: Racial Justice and the Need for Reform" will focus on the need to deschedule cannabis, the importance of equity, diversity, inclusivity in this burgeoning industry, and will also cover issues pertaining to cannabis and public health, law enforcement, and the failings of prohibition.
August 2019
When President Trump was asked at the end of August whether or not marijuana will be federally legalized during his administration, he said, "We're going to see what's going on. It's a very big subject and right now we are allowing states to make that decision. A lot of states are making that decision, but we're allowing states to make that decision."
September 2019
For the first time in history, a standalone cannabis policy reform bill was brought before the House of Representatives for a vote and passed with an overwhelming bipartisan majority. The Secure and Fair Enforcement (SAFE) Banking Act of 2019, or H.R. 1595, was approved 321-103, including nearly half of voting Republicans, in a suspension vote.
October 2019
The U.S. Tax Court ruled this week that the tax code ban on business deductions by medical marijuana companies is constitutional. The case is Northern California Small Business Assistants Inc. v. Commissioner of Internal Revenue, docket number 26889-16.
November 2019
In a vote of 24-10, the House Judiciary Committee approved a bill that would effectively end marijuana prohibition. The Marijuana Opportunity Reinvestment and Expungement (MORE) Act of 2019, or H.R. 3884, was introduced by House Judiciary Committee Chairman Jerrold Nadler (D-NY) and has been moving through the legislative process steadily. The MORE Act is anticipated to be voted on by the full House of Representatives this month. 
December 2019
The Federal Reserve released guidance allowing banks to work with the hemp industry. Financial institutions are no longer required to file suspicious activity reports on customers operating a hemp business.
It's been a wild ride to look back at the last 10 years of NCIA, and we are looking forward to serving you and your business for another 10 more!