by Gary Cohen, Cova Software
As cannabis reform barrels ahead like a freight train, entrepreneurs everywhere are eyeing ways to get in on the green rush. And for those without the background or interest in cultivation or manufacturing, cannabis retail can be a very alluring — and lucrative — prospect.
Of course, that's not to say there won't be work involved. Just like any other business, opening a cannabis dispensary requires a lot of planning, paperwork, and, of course, capital. It also requires a lot of additional compliance hurdles not often encountered in other industries.
Today, we're looking at the seven essential steps you'll need to address as you seek to launch your own cannabis retail venture.
Seven Essential Steps to Opening a Cannabis Dispensary
Find a suitable location.
While it might seem counterintuitive to talk about location before licensing, the fact is that in most jurisdictions, you'll be required to have a prospective retail location identified before you can even begin filling out the licensing paperwork.
Naturally, your dispensary location will have to align with all applicable regulations, including local zoning ordinances and state-level mandates. Researching your state's guidelines shouldn't be too difficult, as most maintain a checklist on their official government websites.
Obtain a cannabis retail license.
This step is easier said than done — but in the end, no license means no dispensary. Each state has their own cannabis retail licensing and application structure, so once you've locked down a potential location, you'll want to begin researching the requirements and getting all the paperwork in order.
Obtaining a license may take up to a few months, so you'll be able to work on the other components of your dispensary as you work through the licensing process. But you definitely want to know exactly what you're up against as early as possible.
Estimate your costs.
The total cost of opening a cannabis dispensary varies greatly by state and local jurisdiction. Application and licensing fees alone can range between a couple thousand dollars up to $20k. Again, you'll need to research your state and local permitting guides to find out exactly what you're looking at in terms of licensing fees.
Other major cost considerations will include:
Physical location (real estate rental/purchase as well as renovation, furnishing, and finishing costs)

Professional fees (insurance, legal, financial, etc.)

Payroll

Capital investments (security/surveillance system, dispensary technology, etc.)
Write your business plan.
No serious investor is going to consider bankrolling your operation without seeing a solid cannabis retail business plan. Financiers want to know that you've covered all your bases, and your plan should address the following key areas:
Finances

Compliance

Dispensary staff

Sales and marketing

Logistics/operations

Security
Of course, detailed information about your planned location will need to be addressed as well.
Secure your capital.
As quickly as the industry is progressing, federal cannabis banking reform could be here sooner than later. But until then, cannabis-friendly financial services are still very hard to come by. That means your primary source of funding will likely be private investors, friends, family, or yourself. There are also some well-established cannabis-specific investment groups out there that are worth looking into.
Consider your dispensary technology needs.
As a cannabis dispensary owner, you're going to need a technology solution that not only keeps up with the typical retail performance burdens but also satisfies your state's compliance requirements — in other words, seed-to-sale reporting.
When it comes to a cannabis retail point-of-sale system, you'll want to consider the following:
Compliance reporting (a platform that can tie in directly to the state's system and automatically report all necessary data can save you untold time and labor costs)

Reliability  

Ease of use
Determine your product sourcing procedures.
Finally, you'll need to determine how you'll source your products. This is another area that you'll need to reference your particular state's rules and regulations on; some states prohibit dispensaries from being involved in cultivation, and others highly encourage it. Either way, you'll likely have to obtain a separate license if you want to get into cultivation.
Start by identifying and interviewing local cannabis producers. This is also a good opportunity to determine the types of products you'll want to offer and ways you can incorporate them into your marketing.
Want to Learn More about Opening Your Dispensary?
Get a more in-depth look at everything involved with launching your own cannabis dispensary by downloading our How To Open A Cannabis Dispensary e-book — it's absolutely free.
---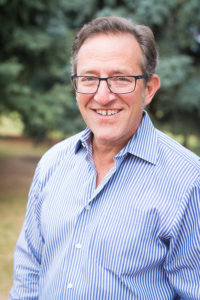 Gary leads Cova's charge into the legal cannabis space by guiding the vision, strategic development, 'go to market' plans and culture.
Before joining Cova, Gary was a principal in over a dozen tech start-ups in the mobile communications industry ranging from small VC funded companies to Fortune 100 firms, including Onavo, which was later acquired by Facebook. In those companies he led sales, marketing, business analytics and market expansions. He has also held a multitude of leadership roles with Verizon and AT&T.
Gary holds a degree in finance with a master's in marketing from the University of Colorado.