by Andy Poticha, Principal at Cannabis Facility Construction
Keeping employees safe is on everyone's mind, as we continue to operate under social distancing protocols. Even as our communities open, we still need to be mindful of disease transmission when constructing any facility — especially cannabis industry real estate. Cannabis is an industry under endless scrutiny; the COVID-19 pandemic is an opportunity to show the world our true colors, as respectful and responsible business operators. The most visible way this responsibility shows up is in dispensaries, where across the U.S., cannabis companies have shown true innovation in shifting how they distribute product to customers — and continue to improve their facilities — while complying with social distancing requirements.
We can lead by example for other industries by continuing to build on the momentum we have, without sacrificing worker safety. Most cannabis companies are in 'grow or die' mode, understanding that opening new facilities and expanding operations is essential to survival in this rapidly evolving business.
Let me be clear: you don't need to interrupt your forward progress, even if it may take slightly longer to deliver. From new licensees that have committed funds to build their first dispensary, to established cannabis companies with capital to expand operations, the good news is that construction activity is still going strong. We are currently renovating cannabis facilities in more than nine states, continuing to achieve operational milestones despite the necessary restrictions of social distancing measures.
Here are some ways cannabis companies can keep everyone working and shopping in your facility safe, while also making sure your building or renovation projects make progress:
1.  Practice social distancing best practices on the job site.
Regardless of state-by-state differences in social distancing regulations, it simply makes sense to be 'better safe than sorry' right now. If you are renovating, construction workers will in most cases be working within your facility; this location means that they will have to comply with all the rules for your facility in general as well as with construction regulations and best practices. Your contractors should be clear about the social distancing practices they have put in place; you can cross-check to make sure that they are also in compliance with other guidelines and regulations you are required to follow within your facility.
2.  Plan for scheduling that allows for less workers on-site at one time.
Generally speaking, placing workers six feet apart means you'll need to have less workers per shift. When you can have fewer workers on-site at once, you'll need to either extend your timeframe or make allowances for longer days. At our firm, we've implemented staggered shifts to keep the number of workers on a cannabis facility job site low; sometimes this means we arrive before the start of the day for the cannabis company employees then a second crew leaves long after the retail or cultivation workday is done.
3.  Cleaning and disinfecting are essential; signage is key to ensuring success.
Special attention should be applied to more stringent disinfecting and cleaning processes needed during this pandemic. The cannabis company, the contractor, or both should ensure the availability and use of hand sanitizer. Additionally, signage will remind people to develop habits that keep everyone safe. Proper signage with construction site guidelines (e.g., signs urging trade partners employees cut employees to wash their hands, maintain six-feet distance, etc.). To ensure our teams are compliant, we've created a "safety bucket" that goes to all our job sites and is restocked regularly with updates to its safety guidelines binder; safety signs, first aid kit supplies, caution tape, blue tape, hand sanitizer, face masks and gloves. It also contains a fire extinguisher, so we are covering general safety as well as doing our best to contain the COVID-19 spread.
4.  PPE is no longer optional.
Wearing protective face coverings (masks) and using gloves where they make sense is no longer a "nice to have." Cities and states across the United States are enforcing social distancing rules and apparel requirements; job sites are at risk of being shut down if construction firms don't comply. Additionally, since cannabis companies are so visible to many regulators, practicing over-compliance in this area will ensure that your overall compliance remains buttoned-up and inspection-ready.
5.  Make as much progress working remotely as possible, before, and during onsite work.
It is clearly advisable to delineate between activities that can be done remotely versus on the job site. We've found that nearly the entire pre-construction process can take place via video conference calls. That includes conversations around budget, constructability, timeframe, and most design dialogues. Allowing the design and construction teams to collaborate together from the beginning encourages joint problem solving and streamlines communication throughout the project—an essential element because unusual circumstances like the pandemic nearly always require real-time troubleshooting.
Cannabis leaders' and employees' resourcefulness during the COVID-19 pandemic is a testament to the resiliency of this industry. While situations beyond the control of cannabis companies like a more conservative funding environment may damper capital outlay in the short-term, the continued strong demand for product even in times of great upheaval means the future is bright. Construction, like cannabis, is open for business and standing by to help support your long-term expansion goals.
---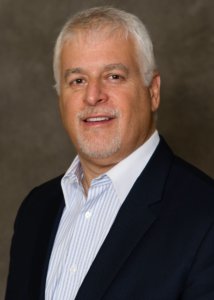 Andy Poticha is principal at Cannabis Facility Construction. Since 2015, CFC has been involved in more than 30 cultivation facilities, processing centers, and dispensary projects in nine states, making them one of the longest-operating design-builders in the cannabis industry.