by Bryan Passman, Co-founder and CEO of Hunter + Esquire
Numerous cannabis organizations have taken advantage of the global health crisis to cut staff and combine positions. We saw the role of HR lead added (yet again!) to the job description of the CEO, CFO, or another officer. Unfortunately, we witnessed several companies perform these cuts and layoffs during the pandemic as a way of cleaning house. Without a strong HR foundation in place, many of these exits were messy and resulted in angry ex-employees and disgruntled employees who are preparing their resumes to manage their exits proactively. While this transition is always challenging, it doesn't need to end with poor relationships with ex-employees. As we know, the world of cannabis is small, ensuring a good reputation is critical. As the overall and cannabis economy opens back up to our new normal, it is even more important than ever to ensure your organization has the vital piece of the puzzle in place.
The human resources profession in and out of cannabis has evolved in recent years, and with it, the role of the Chief Human Capital (or 'Resources') Officer has changed as well. It progressed from fighting for a seat at the table to playing a vital role in the executive team as a strategic partner to the CEO and CFO. The CEO, CFO, and Chief HC/HR Officer should be viewed as equally responsible for executing the business strategy, with distinct yet highly interdependent roles to play. In essence, the CEO defines &/or leads the vision/strategy; the Chief HC/HR Officer articulates and drives people's DNA, while the CFO manages financial resources and investments. It takes people and financial resources to implement the business strategy, which is why the relationship between these leadership roles is so vital.
The role of the Chief HC/HR Officer is becoming increasingly complex. It is continuously changing due to a range of factors, including the evolution of technology, artificial intelligence, automation, the changing profile of the workforce, new ways of working, and the increased focus on talent, especially in the cannabis industry. The profile has shifted from a traditional HR professional, narrowly focused on his/her function to a well-rounded business leader who can contribute meaningfully in all areas of the business. Today's HR Chief is a culture champion and change-agent who is commercially astute, analytical, and technologically savvy, who speaks truth to power and influences softly yet assertively. 
Hiring and retaining the right talent. 
Human Capital Management is essential for hiring, managing, training, and retaining talented and high performing employees. Employees are the most valuable resource in an organization. Individuals who spend the maximum part of their day contributing towards the success of an organization are its most crucial resource. Employees can either make or break an organization, truly making them an organization's lifeline. 
Making new employees feel comfortable/orienting them to the organization. 
Human Capital management plays a vital role in orienting a new employee to the system. Boring and meaningless onboarding programs lead to confusion and eventual loss of employee interest. Most new hires develop very strong positive or negative vibes about their new employment within the first 24 hours in their new role; it's a lot easier to enjoy the positive vibes from getting that first 24 hours right than dealing with the negative vibes from the start. Turnover can cost an organization 2.5 x the salary. Incorporating professional onboarding into your standard SOPs is critical for new hires who make a "stay" vs. go" decision within the first 24-48 hours in a new job. This includes not loading someone with unnecessary information on the very first day (s)he steps into the organization. Making him/her feel comfortable, which during a pandemic and isolation can be challenging. Click here for tips on creating a connection virtually. Such small initiatives go a long way!
Training employees 
Employees need to stay current and continue to learn to prepare themselves for adverse conditions. Human Capital Management helps train employees and makes them a valuable resource for the organization. Employees who do not brush up on their skills from time to time find it difficult to survive in the long run. Human Capital Management helps develop the skills of employees, which creates a positive impact on the overall organization. Human Capital Management plays an essential role in increasing the knowledge, well-being, and efficiency of employees. Individuals are in a position to contribute more towards the system, eventually increasing the overall productivity of the organization. Take the steps now to add this essential team member to your roster.
A productive, thriving workforce is the most crucial component of a successful business. This requires viewing people as human assets, not costs to the organization. As with any other asset, a talented workforce can be used strategically to add value to an organization.
---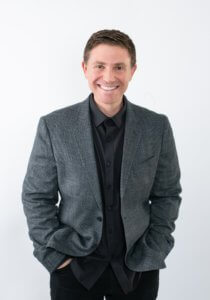 Bryan Passman is a father, a husband, a trailblazer, and Co-founder and CEO of Hunter + Esquire. My professional background before launching H+E was entirely in retained executive search for 18 years in MedTech/Pharma (15 yrs) and Food and Adult Beverage CPG (3 yrs). My deep knowledge of those highly regulated and nuanced industries has helped H+E significantly understand the needs and wants of our cannabis clients. My deep and genuine networks within those industries have helped us deliver that rare talent "unicorn" our clients desire to fit their particular needs. My client-first approach helps us provide a very customized, white-glove, headhunter treatment to client and candidate.