by Heidi Orpilla, Digital Content Specialist at Star Micronics
The cannabis industry is booming – and it's expected to continue doing so. According to Grand View Research, the global legal marijuana market is expected to reach $66.3 billion by the end of 2025, and each year brings new legalization across the world.
Whether you're in the business of opening a cannabis business yourself or are looking to provide cannabis point of sale (POS) solutions to your customers, it's important to understand the critical role cannabis POS hardware has and how to determine which products are right for your business.
Must-Have Cannabis POS Hardware
Receipt Printers
Receipt printers are extremely important in the cannabis market. When it comes to cannabis, proof of legal purchase is key – and there's no better way to provide it than with a receipt printer. In some places, like Canada, it is illegal to possess cannabis deemed illicit, and without proof of purchase, all cannabis is assumed to be illicit. Carrying that illicit cannabis could result in a $5,000 fine or a five-year prison sentence! In the US, laws vary greatly by state and must also be carefully obeyed.
Along with providing proof of purchase, it's important to note that depending on your region, receipts must also contain other information, like store name and address, product category/name, and the appropriate tax code/identifier.
Label Printers
Next on the list is another kind of printer: the label printer. An important part of seed-to-sale tracking, printed labels have an important role in the entire cannabis production and retail process. Seed-to-sale tracking is a key requirement in cannabis regulatory models, and refers to the process of tracking plants and their byproducts from planting all the way through to the plant's sale.
Custom Cannabis Labels
As mentioned above, labels are incredibly important for the cannabis industry. It's critical to ensure your cannabis labels come pre-printed with official, state-required universal symbols. These pre-printed cannabis labels are available in various sizes for all recreational markets.
Scales
Yet another critical piece of cannabis POS hardware is the scale – but not just any scale will do. First, you must ensure the scale you are considering is legal to use in your state and NTEP-certified. Being certified means that the scales are ensured to charge the correct amount for the product being weighed. Another great feature to look for is a scale that is integrated directly into the POS. Why? Reduced risk of human error that is associated with standalone scales that cannot integrate with the POS.
To make the process of adding a scale to an existing system a simple process, look for scales which are compatible with Windows, iOS, and Android. It's almost important to seek scales that include a waterproof and dust-proof cover, as well as Bluetooth, USB, and serial interfaces.
Cash Drawers
Chances are you're aware that the cannabis industry is currently predominately powered by cash. While marijuana is legal in many parts of the country, it remains illegal under federal law, which means dispensaries' access to credit card processing options is slim. Thus, a reliable, high volume cash drawer is key! Be sure to look for a cash drawer made of durable steel that's available in colors to match the rest of your POS.
Scanners
Scanners are an important part of the entire seed-to-sale process, from back-end warehouse operations to scanning products at the point of purchase. Important features to look for are connectivity options and a design/color that matches the existing POS, if applicable.
Tablet POS Stand
As we discussed above, dispensary aesthetics are extremely important, not only from a branding and customer experience perspective but also to legitimize the business to outsiders and newcomers. A great place to tie in style is at the POS, and an easy way to do that is by incorporating a sleek, space-saving POS stand into your arrangement. Choosing a stand that features clean cable management is an added bonus.
Self-Service Kiosks
Dispensaries are sometimes limited to how many people they can allow inside at one time because budtenders need to be able to pay special attention to customers, and make sure they are recommending the right products. Some dispensaries are using kiosks to allow waiting customers to pick out what they want on screen, take the slip to the budtender, and simply just collect and pay for their items. 
Value-Added Marketing Services
Just like other businesses, cannabis dispensaries need to advertise, but what sets them apart is that they must adhere to strict advertising laws. For example, in multiple states including California and Colorado, over 70% of cannabis advertisement audiences must be over the age of 21.
An easy way to ensure marketing efforts are being communicated only to the intended audience is by printing those promotions on your receipts. By leveraging receipt marketing tools – some of which can be provided by certain receipt printer manufacturers as a value-added service – dispensaries can create custom promotions from templates which increase customer engagement and retention and can be used to promote sales, new products, loyalty programs, and more. 
The POS as a Dispensary's Backbone
In the cannabis industry, accuracy, a professional aesthetic, and responsible marketing are of utmost importance. When properly implemented, the POS can become a dispensary's backbone to success. By choosing the correct printers, scales, labels, cash drawers, and value-added marketing services, cannabis industry professionals can focus more on growing and selling and spend less time worrying.
---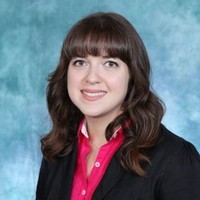 Heidi writes for and manages the blog and social media at Star Micronics, a point of sale manufacturer that specializes in POS printing – and more – for the cannabis industry and beyond. Star Micronics offers a full portfolio of cannabis point of sale hardware including receipt printers, cash drawers, NTEP-certified Class II scales, label printers, mobile printers, tablet POS stands, and more. A true one-stop shop, Star provides all the hardware solutions a dispensary could need, from front of house dispensary sales to labeling and weighing product during curation. Additionally, Star has integrations with approximately 85% of all cannabis POS software on the market today.