By Joshua Gilstrap, e2b teknologies
Cannabis businesses are looking for the best practices to enhance operations, with a primary focus on optimization and growth. So whether you are in the cultivation, production, manufacturing, or selling and marketing section of the cannabis industry, you need technology to steer your business into the future.
The cannabis industry is still growing, albeit faster than anticipated, with an increasing demand for products that continue propelling innovation. Data is driving this innovation because it's the differentiating factor for long-term success and sustainability. 
Today, cannabis is a $25 billion business in the U.S. In fact, the 2022 Leafly Jobs Report found the legal cannabis industry supports 428,059 right now, a 33% increase over the 280 new jobs created per day, on average, last year.
We know all of this because of data, and it's a critical decision-making factor in this industry. Without access to real-time information, cannabis companies can't know where to invest or improve to remain competitive and compliant. 
Here are the top 4 data and technology trends transforming the cannabis industry to keep in mind.
Laws and Regulations Software
Cannabis compliance is one of the most challenging yet vital factors to consider in the cannabis industry. Government mandates demand that cannabis companies provide cultivation, production, shipping, and sales information to help monitor the entire distribution process.
This makes sense because lack of transparency in other industries has caused several crises, like the vaping crisis or the romaine lettuce E.coli outbreak of 2019. But collecting, tracking, and monitoring data is challenging for businesses, so is understanding the government regulations and ramifications.
With the emergence of cloud-based cannabis software, cannabis companies remain updated with these tight data restrictions. This software collects the appropriate data and analyzes business operations by checking the right boxes to ensure compliance.
With these industry-specific software solutions, cannabis businesses can establish and implement a standard of operations that comply with cannabis regulations. As an added benefit, these solutions offer convenient avenues for cannabis employees and business owners alike to understand the rules and regulations of the industry. Some also provide security against potential threats like cybersecurity threats.
Artificial Intelligence (AI) and Machine Learning (ML)
Cannabis plants usually require significant attention and fixed schedules because of their temperamental nature. As such, AI and ML are taking effect in the cannabis industry. Machine learning gathers data and provides suggestions on what farmers can change in the growing process.
The detail in machine learning makes it possible to collect, monitor, and track the growing cycle every hour, meaning cannabis farms use machine learning to improve these plants' growing environment significantly.
For instance, farmers are using agricultural sensors to manipulate the growing environment to suit the needs of the cannabis plants. This is achieved by connecting the environment to growing systems with humidity sensors and controls, thermostats, and temperature controls.
These sensors ensure that cannabis is continually growing in optimal conditions. As such, the products cultivated continue to be of high quality. 
Also, the machine learning sensors and tracking IDs make it easier to track cannabis products from seed to sale.
Artificial intelligence then automates these processes to make the entire growing experience easy for cannabis farmers. For instance, AI helps to automatically control the humidity levels as per the settings given by the farm moderator.
AI also automatically changes the light in the growing room since it affects the temperature needed for the plants to grow optimally. This continued innovation and adoption of AI and machine learning in the cannabis industry will lead to increased crop production and reduced manual labor.
Hybrid Cloud-Based Storage
Video data is a significant investment in the cannabis industry right now. Some government regulations outline the need for cannabis companies to have immediate access to video surveillance footage and on-demand. This need is driving the demand for storage spaces for the video footage.
While many cannabis businesses store data on-site, it is unpredictable and expensive. This is where hybrid cloud-based storage technology comes in. The technology is enough to hold video data until it is needed, like in the case of a cyberattack and the subsequent investigation.
It also gives cannabis businesses the choice to store data on-site and in the cloud. This enhances the flexibility, accessibility, and security of business files. Cloud platforms also make it easier to access business information from any location.
Blockchain Technology
Traditionally, the cannabis industry is a cash transaction industry, especially in dispensaries where the majority of the cannabis sales take place. Additionally, many cannabis businesses find it challenging to work with banks since most aren't legally allowed to work with companies in the industry.
There is also the matter of making secure payments and tracking transactions successfully. In a word, the cannabis industry is adopting blockchain technology for cryptocurrency payments and transaction tracking.
Blockchain is secure, and it has processes that make it easy to track and monitor transactions. But because using blockchain as an alternative to traditional payments methods is a relatively new trend, there is still the challenge of getting cannabis companies to agree on solutions that can standardize the trend.
In conclusion
Every business industry is now leveraging data by defining connections between the different data points and gathering actionable insights on processes. As such, you can optimize, strategize, plan, report, and identify problems using business data.
You can also better understand the consumer using data insights like your consumer consumption preferences. As such, data is crucial for determining where to invest, improve, and remain competitive and compliant in the cannabis industry.
FAQs
What is the future of the cannabis industry?
The future of the cannabis industry is very bright… The cannabis industry is expected to grow by about 20 to 30 percent every year to a value of $50 billion by 2026. 
How is technology influencing the cannabis industry?
Technology is propelling the growth of the cannabis industry quickly. Cannabis businesses use innovation and technology to identify downtime in workflows, streamline processes, and identify opportunities for success and growth.
What is the role of data in cannabis manufacturing?
Data is critical for improving all the cannabis processes from seed to sale. Decisions driven by data significantly improve the quality of the cannabis operations from cultivation through to marketing, sales, and customer satisfaction. As such, data is now an integral part of cannabis manufacturing.
---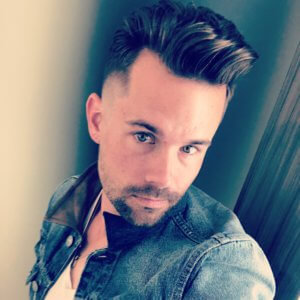 Joshua Gilstrap is the Marketing Manager for e2b teknologies, in addition to his marketing responsibilities Joshua leads business development for e2b teknologies emerging Canna Suite product line. A business graduate with a focus in marketing from Miami University in Oxford, Ohio, he joined the e2b team in the Fall of 2019. Josh brought with him a wide array of business and practical experience in planning and execution. Since coming aboard he has led multiple project's including website hosting and theme standardization company wide, marketing automation streamlining the efficiency of the customer journey, and sales automation where he is changing the conversation from promotion to education, from pitching to catching, and from push to pull in order to keep up with the shifting tides of a digital transformation.