by Merril Gilbert, CEO of Trace Trust and David Vaillencourt, CEO of The GMP Collective
In our last article, we discussed the benefits of Good Manufacturing Practices as a means to increase productivity, efficiency, and to drive accountability within an organization. With cannabis and hemp businesses negatively impacted by the ongoing COVID-19 pandemic, tight budgets are even tighter and existing room for errors are tighter than ever. As we begin to carefully rise out of the pandemic, failing to address recurring errors and inefficiencies will be catastrophic. In this follow up article, we dive into a few key systems that make up a GMP facility that you can get started on regardless of whether you are at home or on-site.
Internal (Self) Auditing
Even the most thorough and diligent people make mistakes or forget something from time to time. When you have a business that requires multiple people to make it run, the chances of a mistake increase exponentially. Left unchecked, this can result in catastrophic issues such as inventory reconciliation issues, customer dissatisfaction, product nonconformities, recalls, and even lawsuits. An internal audit program utilizes checklists to periodically conduct independent reviews of all operational areas at predefined intervals. Non-conformances are identified, and corrective action plans are implemented. This best practice is not only a GMP requirement but drives continuous improvement within your organization, ensuring: 
List out all functional areas

Generate a matrix to establish the frequency of auditing for each functional area (we recommend every functional area be audited at least once per year – you can spread the auditing workload out over a calendar year rather than doing a full business audit once a year).

Conduct reviews of relevant procedures, documents, and records within those areas 

Document the findings (including non-conformities)

Develop corrective action plans with the functional area manager to reconcile these non-conformities

Establish a timeline for closeout

Verify the effectiveness of the corrective action by conducting a spot audit 30-days later
Supplier Management 
Did you encounter new challenges with the ability of your existing suppliers to provide you with the quality and timeliness of your raw materials, parts, or ingredients for your operation? Supplier management is a key component of a GMP program and ensures that you are able to deliver on your promises to the final client, be it the customer/patient, or another business in the supply chain. Items to include in a supplier management program include:
A Vendor Qualification Form

Quality Agreements

Right to Audit

Terms and conditions regarding product quality (specifications), and % of on-time performance

Documentation – upon delivery and retained over time
Review your existing contracts and supplier program. Don't have a formal program in place? Get one started now based on existing relationships and their frameworks, and enjoy the benefits of this program as the economy slowly reopens.
Document Control
Do you have a list of all procedures, forms, and record books? Are they all stored in one binder in the Compliance office or do personnel have access via an electronic Document Management System. How do you ensure when a revision to a document is made that the old one is removed from circulation and not accidentally used by an employee? Document control is a pesky activity that many see as an administrative burden. However, discovering that a new formulation recipe was not being followed by a few employees because they were still using an outdated copy of the procedure for the last 3 months will justify any administrative burden and then some. Fortunately, being the year 2020, affordable electronic systems exist to streamline the process of effectively documenting and communicating all changes to relevant personnel, keeping your business compliant and operating efficiently.
Cleaning and Sanitation Validation
It is likely you increased your cleaning and sanitation regiment in light of COVID-19. How will you know when it is appropriate to scale back to pre-COVID regimens? Do you have any evidence that your prior cleaning and sanitation procedure was effective? Many companies are surprised to hear that their procedures are grossly ineffective. In one example, a company required personnel to wear Crocs in the 'clean' production areas. They also wore copious amounts of PPE (fresh lab gown and pants, hair nets, face shields) any time they went into a cultivation room. However, they suffered from significant pest outbreaks that seemed to spread from room-to-room with ease. They even had sticky mats outside of every room. The problem? The Crocs! A simple ATP test revealed bioburden levels that would make a college football port-o-potty seem clean. They were able to reduce their PPE levels by reorganizing workflows and periodically disinfecting the crocs, and their pest outbreaks disappeared within 4 weeks!
The cost – a few hundred dollars in testing for pathogens every week as part of their cleaning and sanitation program. By validating their results (running multiple tests and coming up with the same non-detect result) they were confident that their processes were effective (or as we call it in the GMP world – Validated).
Risk Management and Business Continuity
This final one is not an explicit GMP requirement, but, when built into your overall Quality System can provide you with quantifiable benefits. One of the other business disruptions that became evident in the COVID-19 era was how many companies did not have an effective Workplace Crisis Management Plan in place. Along with the GMP audit process it is recommended to review and update business continuity plans. What was learned during COVID-19? Where are gaps in the chain of communication, processes, and policies? How can we improve our training programs? Taking time to improve and adapt operating procedures will continue to build trust and effectiveness in your business.
---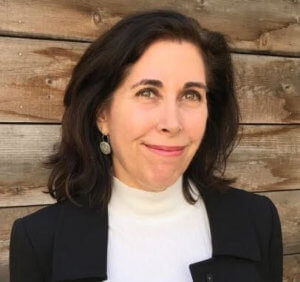 Merril Gilbert, Co-Founder and CEO of Trace Trust and A True Dose™ and hGMP™ the first universal independent certification programs for dose accuracy in legal Cannabis and Hemp derived ingestible products. Always at the forefront of emerging trends on the future of food, technology, health and wellness, she leverages 25 years of experience of creative development, operations and investment for everything food and beverage. Current Chair of the NCIA Education Committee.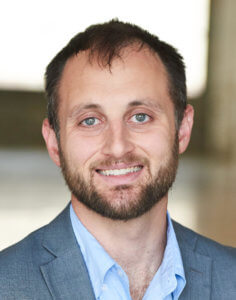 David Vaillencourt, CEO of The GMP Collective. David and his team at The GMP Collective bring decades of pharmaceutical and food industry best practices to cannabis and hemp. He holds a Master's Degree, is a Certified Food Systems Auditor and brings a decade of experience in various governmental scientific work. David supports the industry in many ways, including serving as an Officer on ASTM International's D37 Cannabis Standards Development Committee, participation in NCIA's Facility Design Committee, and has also developed cannabis training content for college courses.