Dan Broudy, CEO of rushIMPRINT
Cannabis, CBD, and hemp companies are giving out cannabis-themed promotional gifts – but they're not the only companies to follow this trend. 
The stigma against cannabis is slowly disintegrating. And the more mainstream cannabis gets, the more companies are establishing themselves as open-minded and unique by using cannabis as a part of their marketing and business strategy. 
A decade ago, cannabis and hemp were still niche topics. Few people outside the industry could've predicted that we'd now be living in a world where cannabis was so widely accepted. CBD can now be found in most health stores, there's bipartisan support for cannabis legalization, and the world's biggest celebrities have their own CBD and cannabis lines. 
While we still have a long way to go in terms of breaking down stigma and advocating for reasonable cannabis laws, it's clear that we're getting somewhere. One thing that demonstrates this is the fact that many companies are aligning their brands with cannabis – even those that aren't in the industry.
CBD, in particular, is gaining more mainstream interest. This popularity is partly because CBD is non-intoxicating and doesn't carry the same level of stigma. As a result, health stores and pharmacies -– including chains like Walgreens and CVS – are selling CBD. Even Sephora, one of the U.S.'s most popular beauty stores, now stocks CBD-infused skincare products. 
It's not just huge corporate businesses that are embracing cannabis: smaller businesses are, too. At-home beauty spas use CBD-enriched serums. Local health stores stock CBD oil. Little bakeries are offering edibles. Small clothing companies are creating sustainable garments using hemp. While this proximity to cannabis might've been shunned years ago, these businesses are now simply keeping up with demands, staying on-trend, and experimenting with the now well-known benefits of cannabinoids. 
It's clear that, as our society moves away from cannabis stigma, cannabis is becoming a signifier for open-mindedness. Brands that embrace cannabis, CBD, and hemp products show that they're in touch with the latest trends and informed about the science-backed benefits of these products. This establishes those companies as modern, progressive, and youthful.
As a branded merchandise company, we know that corporate gifts, promotional items, and branded apparel say a lot about a company. When someone orders branded goods for their business, they choose items that align with their business's values, brand, and target market. 
Just as with regular gifting, corporate gifting says a great deal about the giver. When you give someone a gift, they'll think of you whenever they see or use it. The same goes with corporate gifting and branded items: companies give out items that they want us to associate with their brand. If you want to know how a company sees itself, take a look at what they're willing to put their name on. 
As such, branding merchandise companies, like our own, have access to interesting insights. We can tell what's trending based on what the most innovative and exciting brands are gifting their clients, staff, and partners. Gift-giving is something of a litmus test when it comes to industry trends.
And what's trending now is cannabis. More and more companies – including those outside of the industry – are excited to put their names on cannabis-related items, such as grinders, storage products, and rolling papers. 
When we decided to establish a category for our cannabis-specific merchandise, we expected cannabis companies to be our main clients. We didn't expect companies outside the industry to be interested in those same items, but we were wrong. 
It seems to be that more and more brands want to align themselves with the cannabis industry, even when they don't directly offer cannabis-related goods or services. Edgy new clothing companies and innovative start-ups alike might use cannabis-specific promotional items to show that they're forward-thinking companies that rebel against outdated, traditional concepts.
The other side of gifting is that you expect the recipient to actually use their gift. This is why time-tested promotional items, such as branded pens and tote bags, continue to be brand favorites. The more often someone uses your gift, the more likely they are to think positively of you, so it makes sense to choose functional items instead of white elephants.
In the same way, the popularity of branded cannabis accessories is a reflection of how widespread and accepted cannabis use is. Nowadays, cannabis use is tolerated more than ever before, and CBD is a household name. Companies that use cannabis-related promotional items are saying something about their target market: their intended audience is cool with cannabis. 
Two decades ago, young starlets who were "caught" using cannabis were the subject of scandal. This year, Academy Awards nominees were given a compensatory gift bag that included luxury cannabis vaporizers. Part of the assumption of giving gifts here is that people will be excited to use what they receive, and the exact same principle applies to promotional items. 
Up until recently, you'd never have seen CBD-infused items on a Mother's Day gift guide. But in 2021, the world's approach to cannabis and hemp is far more permissive, especially since more people are now informed about the potential health benefits of cannabinoids. We're at the point where cannabis and CBD items aren't just something you'd buy yourself: you can gift it to others because you think they'll like it, too. 
In many ways, corporate gifting and promotional merchandise can tell us a lot about branding trends. The growing popularity of cannabis-specific branded items is a reflection of how society is becoming more and more tolerant of – and excited about – using cannabis, hemp, and CBD. 
The fact that this once-disparaged plant is slowly being embraced by individuals and businesses alike is encouraging. It shows us that the stigma is slowly fading away – a sign that the industry is slowly gaining more and more support. 
---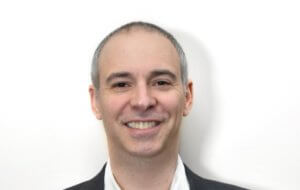 Dan Broudy is the CEO of rushIMPRINT, a marketing supply chain firm providing products and programs that stimulate sales, motivate employees, and strengthen corporate identity. rushIMPRINT serves companies and organizations throughout the USA and Canada.
As a finance and marketing expert with over 20 years of experience in the industry, Dan realizes the importance of having a recognizable brand. That is why he takes great pride in providing cost-efficient branded solutions using state-of-the-art technology. rushIMPRINT creates branded merchandise for the cannabis industry, such as grinders, storage solutions, rolling papers, personalized lighters and more – a unique offering for a growing industry. In addition, rushIMPRINT offers apparel, promotional products, signage, business cards and brochures to help you grow your business. 
His current goal is to partner with dispensaries, distributors, labs, growers, cultivators, and vape shops to help them scale their businesses. Dan is excited to get involved in this revolutionary industry by assisting innovative cannabis and hemp brands.
Dan has an undergraduate degree in Psychology from Washington University in St, Louis. He also holds an MBA in Finance and Marketing obtained from the University of Miami Herbert Business School and is a Certified Franchise Executive (CFE).
Dan's visionary perspective, enthusiasm, and exceptional organizational skills have earned him opportunities to work with brands such as European Wax Center, Blaze Pizza, TCBY, and Amazing Lash.