While the fate of establishing a well-regulated cannabis industry in the District of Columbia remains up the air, a small handful of medical marijuana dispensaries have been operating for several years to serve extremely ill patients in our nation's capital. Located in the northeast neighborhood of our nation's capital, District Growers is a close-knit, local business founded with the goal of creating only the highest quality cannabis products on the market. This month, we chat with owner Corey Barnette to hear more about efforts to serve the community of Washington, D.C.
Tell me a bit about you and why you opened District Growers?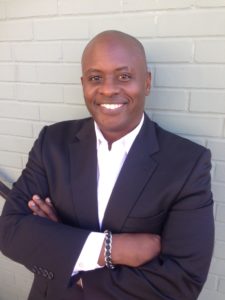 My background is that of an engineer-turned-investment-banker-turned-venture capitalist. In early 2003, I stepped away from the Small Enterprise Assistance Fund, an emerging market venture fund, to acquire small high-growth companies operating in traditional industries. Between 2003 and 2010, I and my team acquired six different small businesses across the country in numerous industries.
In 2008, a friend and colleague invited me to serve on the board of – and eventually acquire – the San Diego Medical Collective (SDMC), a dispensary in San Diego, California. The purchase of SDMC was my entry to the formal medical cannabis industry. While operating in San Diego, my team and I built two of the ten largest dispensaries out of more than 238 dispensaries in the San Diego area. We served a patient base greater than 16,000 patients strong and produced approximately 30% of the medicine provided within our own patient gardens. After federal authorities began threatening landlords in the San Diego area, I sold the operations in San Diego to my employees after converting our platform to a delivery service.
Upon winning a license in Washington, D.C., where I maintained residence since 1999, I founded District Growers to offer medical marijuana program patients with safe, high-quality, medicinal-grade cannabis and cannabis-infused products. I also acquired the Metropolitan Wellness Center, a licensed dispensary in Washington, D.C., to provide a high-quality, dignified purchasing experience to patients in a comfortable and aesthetically pleasing environment. Leveraging our prior experience, knowledge of local preferences, and superior operating tactics, we have become the largest dispensary operator in Washington, D.C., with approximately a third of patients belonging to our dispensary exclusively.
Why should patients seeking medical cannabis seek out District Growers?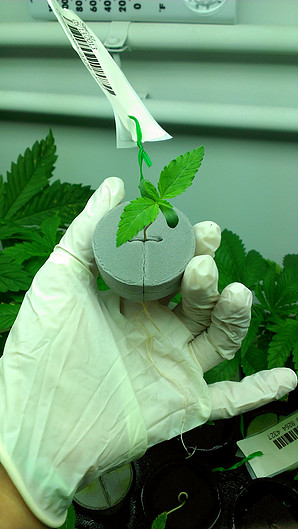 At District Growers, we recognize that patients depend on our products for their livelihood and well-being. Further, many of those patients are our employees, relatives, and friends. Because of this, we engage in a constant quest to offer the best quality products – bar none.
Internally, we use the phrase "Grow True" to define our efforts. We use this term as a constant reminder of our goal to provide to those who depend on our solutions. To accomplish this, we marry cutting-edge cultivation solutions, proven technologies, and nature's very own touch to achieve unmatched quality. When it comes to cultivation, we believe that convenient shortcuts should never overcome proven methods. Consequently, we have taken the time to optimize our methods and processes to deliver the highest quality. From our production methods to our service, we endeavor to exceed all expectations. It is not enough to be the best if the best is not perfect. Put simply, to Grow True is to pursue perfection.
As a business owner, you're very involved in your community and in causes that you care about. Can you tell us more about what matters most to you, and how your business participates in pushing for progress?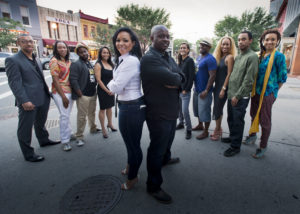 As a provider of relief solutions to the sick and vulnerable, District Growers views its entire offering as a betterment to the community. Additionally, we recognize that our industry carries with it a negative taboo. To combat this taboo and to carry the burden of good stewardship within our community, we push for progress primarily in three ways: in the garden, in the community, and in the town hall.
In the Garden – Simply put, we endeavor to be the most trusted source of medicinal grade cannabis to patients seeking treatment with cannabis.
In the Community – District Growers is a strong supporter of community gardens in Washington, D.C. We offer employees paid time-off when such is approved in the service of working with community gardens and in-home fruit & vegetable gardens.
In the Town Hall – District Growers actively works with legislators, regulators, and activist organizations to set policies around cannabis that better serve the public interest. It is our belief that today's prohibitionary policies do more harm than good to our society. Consequently, we actively seek to change these policies for the betterment of our communities and our industry.
Why did you join NCIA?
Because we exist in an industry that suffers a negative stigma, it is imperative that we organize as an industry to promote our industry image, to promote good policy, and to promote good outcomes. NCIA is best positioned generally to do that. Consequently, we seek to be supportive.