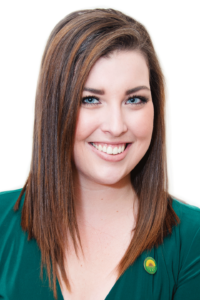 by Michelle Rutter, NCIA Government Relations Coordinator
With 2016 being an election year, things seem to have been moving at an even slower than usual pace here in Washington, D.C. All House and some Senate members are in campaign mode, while others in Congress weigh in on the presidential candidates and give their endorsements (or voice their opposition). Even so, there has been promising movement on the cannabis issue in D.C. Let's take a look at 2016 so far:
January
After the usual end-of-year budget negotiations and the holidays, 2016 was off to a quick start. At the beginning of January, a federal judge ruled to dismiss a lawsuit filed by the Fourth Corner Credit Union against the Federal Reserve in hopes of providing banking services to the legal cannabis industry. In his ruling, Judge R. Brooke Jackson said Congress must provide the answer, stating, "I regard the [cannabis banking] situation as untenable and hope that it will soon be addressed and resolved by Congress."
Putting even more pressure on Congress to act, the White House also weighed in on marijuana in January. Press Secretary Josh Earnest stated that any action on re-scheduling or de-scheduling cannabis would need to come from the legislative branch.
February
In February, the U.S. House of Representatives Committee on Rules held a hearing on the Financial Institution Customer Protection Act of 2015 (H.R. 766). This bill prohibits federal agencies – including banking agencies – from terminating certain bank accounts simply due to the nature of their business. Longtime cannabis champion Rep. Ed Perlmutter (D-CO) used this hearing as an opportunity to offer an amendment to the legislation. His amendment would have allowed banks and credit unions to offer financial services and maintain relationships with state-legal, licensed cannabis businesses, without fear of federal prosecution. The committee ultimately voted Rep. Perlmutter's amendment down: the 3-9 vote broke along party lines, with all Democrats voting in favor and all Republicans voting in opposition.
Presumptive Democratic nominee Hillary Clinton also gave her opinion on cannabis in February, stating, "Right now, a number of states are experimenting with marijuana laws. Seventeen states have decriminalized the possession of small amounts of marijuana; four states allow recreational use; and about half of all states allow medical use. These statewide experiments can help us point the way to national policy, so I'll continue the Obama Administration's enforcement guidelines that allow states to experiment."
March
In March, federal banking agencies began having discussions with the Financial Crimes Enforcement Network (FinCEN) about guidance on how financial institutions can serve marijuana-related businesses. Many banks are concerned that FinCEN's previous guidance on submitting marijuana-related Suspicious Activity Reports (SARs) is not sufficient to overcome the legal risks of serving marijuana businesses.
Reinforcing the urgency of the cannabis banking issue, Sen. Jeff Merkley (D-OR) and three other senators sent a letter to the Federal Reserve, Treasury Department, Office of the Comptroller of the Currency, Federal Deposit Insurance Corporation, Financial Crimes Enforcement Network (FinCEN) and National Credit Union Administration, requesting more guidance on what banks can do with marijuana-related businesses in states where cannabis is legal.
In addition, Congressmen Ed Perlmutter (D-CO) and Dana Rohrabacher (R-CA) circulated letters in Congress asking Appropriations Chairmen to include pro-cannabis amendments in future appropriations bills.
After considering the lawsuit filed by Nebraska and Oklahoma against Colorado's legal cannabis industry, the Supreme Court declined to take up the case in March. Nebraska and Oklahoma claimed there was "a direct and significant detrimental impact — namely the diversion of limited manpower and resources to arrest and process suspected and convicted felons involved in the increased illegal marijuana trafficking or transportation." The Obama administration had urged the Court not to take up the case late last year.
April
In April, longtime cannabis opponents Sens. Chuck Grassley (R-IA) and Dianne Feinstein (D-CA) (co-chairs of the Caucus on International Narcotics Control) held a drug caucus hearing entitled, "Is the Department of Justice Adequately Protecting the Public from the Impact of State Recreational Marijuana Legalization?" The hearing was prompted after a recent report that the senators requested from the Government Accountability Office (GAO) concluded that the Obama Administration has no written, documented plan to discourage issues like diversion, sale to minors, and adverse public health effects from states that have chosen to legalize cannabis. The witnesses were completely biased: all four have been openly against the legalization of cannabis. NCIA and other cannabis reform groups used this opportunity to call on the Senators to hold a hearing on the CARERS Act (S. 683), which they have not done – even though the bill has more than 15 bipartisan co-sponsors in the Senate.
Also in April, the Senate Appropriations Committee approved an amendment to the Military Construction and Veterans Affairs Appropriations bill that would ease access to medical cannabis for veterans suffering from post-traumatic stress disorder, serious injuries, and other debilitating conditions. The amendment was offered by Sens. Steve Daines (R-MT) and Jeff Merkley (D-OR) and would prohibit federal funds from being used to enforce a ban on V.A. doctors from recommending a patient medical cannabis in a state where it is legal.
May
In May, the U.S. State Department responded to a letter from Sen. Kirsten Gillibrand (D-NY) and said that the DEA's monopoly on cannabis for research in the U.S. is wrong. The released document stated that a country issuing more than one cultivation license "would not be a sufficient basis to conclude that the party was acting in contravention" with international drug treaties.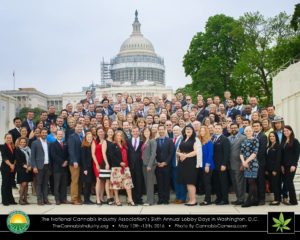 There's no doubt that cannabis was on Congress's mind because NCIA held its sixth annual Cannabis Industry Lobby Days in May! More than 150 cannabis professionals convened in Washington, D.C., for two days of advocacy that included more than 200 scheduled meetings and approximately 175 more drop-in meetings, as well as a PAC reception that had almost a dozen members of Congress in attendance.
Just days after NCIA's Lobby Days, the House of Representatives and the Senate voted in favor of an amendment that would allow Veterans Administration doctors to recommend medical marijuana for their patients in states where medical marijuana is legal.
June
Though we're barely halfway through June, it could be a big month for cannabis policy in D.C. It's appropriations season here in the nation's capital, which means that there could potentially be multiple opportunities to include pro-cannabis language in the budget. Though it is still unclear if Congress will have 'regular order' during the appropriations process, NCIA will continue to lobby on your behalf and keep you updated as the appropriations process unfolds.
A new poll from Quinnipiac was released in June and concluded that slightly more than half of Americans (54 percent) believe the use of marijuana should be made legal across the country, while 41 percent said it should not. When asked whether people should be allowed to use medically prescribed marijuana, 89 percent of respondents overall said they would be in favor, while just 9 percent opposed.
Congress only has a handful of days left in session before they return home for the majority of the summer to campaign, attend their parties' conventions, and enjoy the annual August recess, so be sure to keep an eye out for news from NCIA about the developing appropriations process and other news from your government affairs team in Washington, D.C.