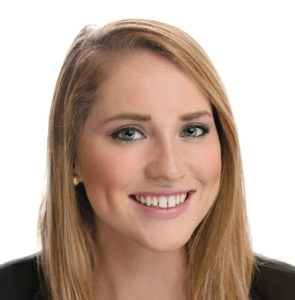 by Madeline Grant, NCIA's Government Relations Manager
Over the last year, NCIA's Membership Department has dedicated a lot of time to revamp our membership tiers and benefits to ensure the best value for our members. We gathered feedback from members, conducted market research, and learned what value cannabis businesses sought in this fast-growing industry. I want to spend a little time today going through your benefits to be sure you are utilizing them to the fullest. As we represent the cannabis industry as a whole, we made sure there was a tier that could represent every cannabis company, small or big. Our three tiers are Seedling, Blooming, and Evergreen. To offer an array of benefits for your business, NCIA has three main buckets of benefits; networking & education, marketing & business resources, and policy & advocacy. Let's take some time to go over all three. 
Networking & Education
NCIA offers the opportunity to network and meet other cannabis professionals in the industry. It's our job to provide events and tangible platforms so our members can grow their networks and businesses. Through our networking platform, NCIA Connect, we offer an exclusive online community to chat daily with other cannabis professionals. Here you can post questions, provide resources, share articles and utilize the platform to build relationships across the country. As an NCIA member, you are eligible to apply to speak at any NCIA virtual or in-person event. Depending on what tier you join you receive a certain amount of complimentary admissions to our trade shows and regional events, which you can check out here. As you move up to our Evergreen tier, there is the opportunity to attend exclusive VIP networking events, private meet-and-greets with celebrity keynote speakers, and a guaranteed seat on one of NCIA's committees. 
Marketing & Business Resources
As a cannabis business, it is important to have access to resources, especially as the industry is rapidly growing. Through membership, we offer discounts for Simplifya SmartCabinet compliance software, discounts on NCIA's digital marketing and event sponsorship, a listing with a link to your company's website in the online member directory, and access to BDSA Greenedge market intelligence platform. Through our digital platforms, we offer the ability to submit educational content to NCIA's Industry Insights blog or post news about your business on our website and the eligibility to apply to be a guest on NCIA's top-rated Cannabis Industry Voice and Cannabis Minority Report podcast. As we move into the Blooming and Evergreen membership levels, we offer company logo impressions and links posted to all NCIA social media platforms with over 200K total followers and featured in our newsletter sent to 40K e-mail subscribers annually. Our benefits offer great marketing opportunities to network and grow your business.
Policy & Advocacy
With momentum building across the country as more and more states are legalizing every year, we are simultaneously seeing more policy movement in Washington, D.C. It is more important now than ever to support cannabis policy on Capitol Hill. As a member of NCIA, your dues are directly supporting our ability to lobby and advocate for an industry we can be proud of while investing in the cannabis industry's national policy agenda. All NCIA members have the opportunity to come out to our Annual Cannabis Industry Lobby Days (which is the best event to attend in my opinion). In D.C., you'll meet with congressional offices and discuss the challenges you face as a business owner and meet other NCIA members from around the country. As a member at our highest tier, Evergreen, companies have private monthly updates with our Government Relations team, private briefings with key congressional offices, the opportunity to provide input on NCIA's policy white papers, and direct access to NCIA's registered lobbyist in D.C. Our support from the Evergreen tier allows us to allocate more resources to meet our goals on Capitol Hill, therefore, allowing us to continue to be as influential as possible.
Speaking of policy on Capitol Hill…
Just last month, Majority Leader Chuck Schumer (D-NY), along with Sen. Cory Booker (D-NJ) and Senate Finance Committee Chair Ron Wyden (D-OR), unveiled long-awaited draft legislation that would remove cannabis from the schedule of controlled substances while allowing states to determine their own cannabis policies.
This legislation called the Cannabis Administration and Opportunity Act (CAOA), is actually a discussion draft and has not been formally introduced (yet). If you're interested in learning more about the bill and seeing the text, check this blog out.
But now, we need your help! As a discussion draft, we have the ability to weigh in on the CAOA's proposed language and provide our feedback as an association. As members of NCIA, your input and expertise are essential and critical to us as we prepare our submission. Your submissions will be reviewed by NCIA and incorporated into the feedback our team is simultaneously compiling.
Use this form to send our government relations team your thoughts! I can't wait to hear from you. 
Overview
It's important to understand and utilize all of your benefits as an NCIA member. If you ever want a quick refresh on your benefits please check out the membership matrix found here. Of course, if you have any questions please feel free to email me at Madeline@TheCannabisIndustry.org. I'd love the opportunity to hear from you!