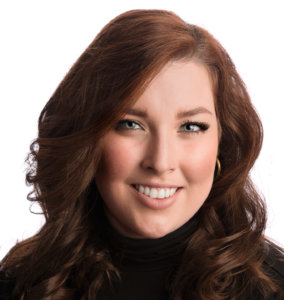 By Michelle Rutter Friberg, NCIA's Deputy Director of Government Relations
Last week was undoubtedly one of the most exciting weeks in federal cannabis policy ever! On July 14, Senate Majority Leader Chuck Schumer (D-NY), along with Sen. Cory Booker (D-NJ) and Senate Finance Committee Chair Ron Wyden (D-OR), unveiled long-awaited draft legislation that would remove cannabis from the schedule of controlled substances while allowing states to determine their own cannabis policies. Let's take a look at what we know:
What is it?
You'll recall that back in February, the trio of Senators announced that they were working on a comprehensive cannabis bill. Since then, NCIA and other advocates have (im)patiently been waiting to see what shape that would take – I was calling it the best-kept secret in Washington! However, at long last, the discussion draft of the Cannabis Administration and Opportunity Act (CAOA) was released. 
A discussion draft is exactly what it sounds like – prior to introducing this language as formal legislation, the Senators have shared it in this form, allowing stakeholders, the public, and others the opportunity to weigh in and provide their expertise and feedback.
What's in it?
As I mentioned above, the CAOA removes cannabis from the list of controlled substances, effectively legalizing it at the federal level while still allowing states to set their own policies. According to the bill's detailed summary, it has a few goals:
"… [it will] Ensure that Americans – especially Black and Brown Americans – no longer have to fear arrest or be barred from public housing or federal financial aid for higher education for using cannabis in states where it's legal. State-compliant cannabis businesses will finally be treated like other businesses and allowed access to essential financial services, like bank accounts and loans. Medical research will no longer be stifled."
The bill also includes:
Restorative measures for people and communities who were unfairly targeted in the war on drugs. 

Automatic expungements for federal non-violent marijuana crimes and allows an individual currently serving time in federal prison for nonviolent marijuana crimes to petition a court for resentencing. 

An "Opportunity Trust Fund" funded by federal cannabis tax revenue to reinvest in the communities most impacted by the failed war on drugs, as well as helping to level the playing field for entrepreneurs of color who continue to face barriers of access to the industry. 

An end to discrimination in federal public benefits for medical marijuana patients and adult-use consumers. 

Respect for state cannabis laws and a path for responsible federal regulation of the cannabis industry. Like with federal regulations on alcohol, under CAOA, states can determine their own cannabis laws, but federal prohibition will no longer be an obstacle. Regulatory responsibility will be moved from the U.S. Drug Enforcement Agency (DEA) to the Alcohol and Tobacco Tax and Trade Bureau (TTB), the Bureau of Alcohol Tobacco Firearms and Explosives (ATF), as well as the Food and Drug Administration (FDA) to protect public health. 

A federal tax structure – CAOA would impose an excise tax on cannabis products in a manner similar to the tax imposed on alcohol and tobacco. The general rate of tax would be 10 percent for the year of enactment and the first full calendar year after enactment. The tax rate would increase annually to 15 percent, 20 percent, and 25 percent in the following years. 
What's next?
The discussion draft comment and feedback process will be ongoing until September 1. Until then, NCIA will be working with our board, Policy Council, committees, and our members (particularly our Evergreen members!) to solicit their expert input on some of the areas the Senators have expressed interest in. After that deadline, the Senators will take their time to review submissions and subsequently formally introduce the revised language later this year. Stay tuned via our newsletter, blog, and upcoming events to learn the latest on this and how you can actually submit your thoughts to us!