by Michelle Rutter, NCIA's Government Relations Manager
Last month, the Senate Judiciary Committee began the confirmation hearing for William Barr, President Trump's nominee for Attorney General. Barr served as Attorney General under President George H.W. Bush from 1991-1993 — a time when the War on Drugs was arguably at its peak. There was much concern that Barr's position on cannabis would be reminiscent of the last Attorney General, Jeff Sessions, however, January's hearings proved otherwise.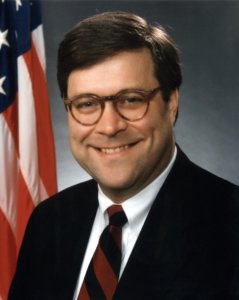 During the Senate confirmation hearing, Barr stated that he would respect state cannabis laws and legal businesses when it comes to enforcing federal marijuana statutes. In response to questioning from Sen. Cory Booker (D-NJ) and Sen. Kamala Harris (D-CA), Barr stated that if confirmed, his "approach to this would be not to upset settled expectations and the reliant interests that have arisen as a result of the Cole Memorandum." Upon further questioning, he stated that he "is not going to go after companies that have relied on the Cole Memorandum." (It's also important to note that the two Senators who asked Barr about cannabis policy are both running for president).
Barr even put it in writing. In response to written questions, Barr wrote, "As discussed at my hearing, I do not intend to go after parties who have complied with state law in reliance on the Cole Memorandum… I have not closely considered or determined whether further administrative guidance would be appropriate following the Cole Memorandum and the January 2018 memorandum from Attorney General Sessions, or what such guidance might look like. If confirmed, I will give the matter careful consideration." He also wrote to the committee, "I still believe that the legislative process, rather than administrative guidance, is ultimately the right way to resolve whether and how to legalize marijuana."
The Cole Memo, issued in 2014, directed federal prosecutors not to use resources to target businesses or individuals that were in compliance with state cannabis laws and met a set of public safety criteria. That guidance, which gave many businesses and state governments the confidence to move forward with implementing regulated cannabis markets, was rescinded in January 2018 by then-Attorney General Jeff Sessions.
Several comprehensive cannabis policy reform bills that would allow states to determine their own laws without federal interference are expected to be considered this year. NCIA will continue to work with the Senate Judiciary Committee, Barr (should he be confirmed), and the Department of Justice on these critical issues.