by Andrew Kline, NCIA Director of Public Policy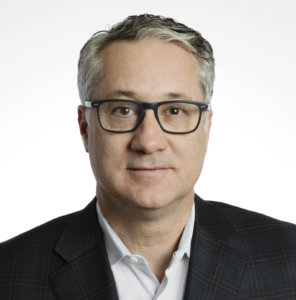 The illicit market is not working for anyone. The illicit market puts consumers at risk by offering untested, unregulated, and dangerous products, including "vape cartridges" filled with additives that are not intended for inhalation. These illicit vape products alone have caused 2,768 injuries and 64 deaths to date nationally. Pop-up dispensaries are selling illicit, unregulated, and untested products to unwitting consumers. Unscrupulous people are unlawfully selling cannabis products over the internet in violation of state and federal law, and online platforms are enabling the illicit market by advertising for illegal online and brick and mortar stores. Counterfeit and ready-to-fill packaging is being sold with fake lab results, batch numbers, and barcodes. Illegal growers are causing serious environmental harms. Even illicit market operators with the best intentions still put consumers at risk when they sell untested products produced in unregulated facilities.  
And these illicit operators pose an existential threat to the regulated markets that voters have demanded.  Operators are laying out significant funds for licenses and compliance to compete against an illegal, untested, unregulated, untaxed marketplace. Law enforcement is playing whack-a-mole. Consumers are often unaware of which operators are legal, particularly where illegal operators often have a veneer of legitimacy or have stolen the intellectual property of these regulated businesses to gain consumer trust. We need to make certain that reliable and safer products (tracked, tagged, and tested) are being sold in the regulated market. Trust in the safety of the supply chain is key here, with laboratory testing, traceability, and safeguards (eg: ability for recalls) as mandatory prerequisites. 
On February 19, 2020, NCIA, along with NCIA's Policy Council, former Boston Police Commissioner Ed Davis, and Commissioner Britte McBride, public safety appointee on the Massachusetts Cannabis Control Commission, partnered to facilitate an important discussion with law enforcement, advocates, and industry stakeholders seeking solutions to the illicit cannabis market. The summit brought together federal, state and local law enforcement; state regulators, cannabis entrepreneurs and multi-state operators, ancillary technology companies, and social equity experts. The purpose of the summit was to dialogue about the illicit cannabis market with the goal of developing recommendations on resources, policies, best practices, and public-private partnerships to share information.
Here are some key takeaways:
First, the cannabis industry needs to help law enforcement find alternatives to arrest and incarceration. Some states have been creative in their approach to combating the illicit market, by locking doors and shutting off electricity and water, levying fines, and prosecuting tax evasion. It is essential that we rely most heavily on alternatives to arrest and prosecution so that we don't perpetuate the myriad problems associated with the "war on drugs." 
Second, the industry must better define the illicit market. The illicit market looks very different in Idaho than it does in Colorado. In Idaho, all sales are illegal and diversion from legal states into Idaho is a serious problem. In Colorado, state regulators are concerned about unsafe products being manufactured and sold outside of the state regulatory regime. So, we need to take a hard look at the products that are causing the most significant problems (injuries and deaths) and focus our attention on the most serious of those cases. Until we prioritize what we deem to be illicit market activity, it will be difficult to prioritize limited law enforcement resources. 
Third, the industry needs to definitively determine the root cause of the illicit market. We know that three probable causes of illicit market activity are: (1) lack of legal access to cannabis and cannabis products and (2) price disparity between legal and illicit markets, largely due to high taxes of legal products, and (3) a lack of economic opportunities in marginalized communities causing people to turn to illicit sales. But, what are other causes and effects? 
Fourth, the industry needs a forum for collaboration with law enforcement. The middle of a crisis is not the time to develop relationships. 
Fifth, the industry needs a pathway for illicit market operators to enter the legal market. We can't displace the illicit market unless we create a pathway for previous illicit market entrepreneurs to enter the legal market. That means that states must create realistic pathways to enter the regulated market for legacy illicit market actors. There are an increasing number of potential models here, from the states such as Massachusetts (which has led on attempting to prioritize social equity during license application processes) and Illinois (which made such pathways a key point in the legislation to create a legal market) to industry groups such as the Minority Cannabis Business Association (which has published recommendations for state regulators intent on incorporating social equity requirements into their licensee applications). 
Sixth, law enforcement has competing demands and needs help prioritizing cases. What are the most egregious cases that warrant criminal arrest and prosecution? What are the cases that warrant automatic expungement? And what do we do with the cases that fall in between? 
Finally, the industry needs to speak with one voice and start rowing in the same direction. The industry needs national messaging from states that have a regulated market to help dispel myths and prepare warnings for responsible use. We need to share information on packaging and labeling, testing, universal symbols, etc., nationally. And most significantly, the industry needs to start speaking with one voice and work to bring legacy businesses into the regulated market. NCIA's Policy Council is committed to continuing efforts to create a safe place for everyone in the industry to begin that dialogue. 
Andrew Kline is the Director of Public Policy for the National Cannabis Industry Association and leads NCIA's Policy Council. He can be reached at Andrew@TheCannabisIndustry.org