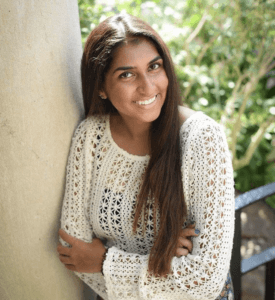 By Sadaf Naushad, NCIA Intern 
Thanks to the Agricultural Improvement Act of 2018 (2018 Farm Bill), hemp is now federally legal, permitting U.S. farmers to cultivate, process, and sell hemp. Since its passing, however, businesses in the hemp industry have found themselves in a legal gray area. 
With the 2018 Farm Bill eliminating restrictions on the psychoactive cannabinoid delta-8 THC, the companies deemed their delta-8 THC products within legal guidelines. Several jurisdictions disagreed, calling for clarification on the status of delta-8 THC. 
Last week, the U.S. Court of Appeals for the Ninth Circuit addressed the dilemma, claiming delta-8 THC products as federally legal. 
Let's consider what delta-8 THC legalization means for the future of the cannabis industry. 
Because recreational cannabis use remains federally illegal, delta-8 THC products continue to gain popularity nationwide. Manufacturing developments have led to enhanced consumer products, in which cultivators safely extract delta-8 THC cannabinoids from hemp plants. 
While delta-9 THC constitutes a major psychoactive cannabinoid in the marijuana plant, delta-8 THC appears in trace amounts of the plant. Its psychoactive properties grant consumers gentler side effects compared to delta-9 THC. 
On Thursday, a three-panel judge of the U.S. Court of Appeals published their opinion regarding delta-8 THC, ruling products containing the psychoactive ingredient as federally legal. According to the panel, delta-8 THC qualifies as a legal substance under the present federal definition of hemp. Federal law outlines hemp as "any part of" the cannabis plant, in which "all derivatives, extracts and cannabinoids" with less than 0.3% delta-9 THC by weight are allowed.
Had U.S. Congress unintentionally created a loophole leading to the legalization of delta-8 THC, the U.S. Federal Appeals Court stated that Congress should be responsible for resolving the issue. The panel specified that they would not replace its own judgment with Congress' policy rulings. In the meantime, the Court defines the federal hemp law as "silent with regard to delta-8 THC." 
According to a Politico article, "Members of Congress have proposed fixes to federal hemp laws that would close this loophole. Rep. Chellie Pingree (D-Maine) introduced a bill in February to limit hemp and hemp products by calculating the total THC rather than focusing on Delta-9 THC. At the same time, state hemp regulators are voicing for a similar change advocating for the 1 percent total THC definition of hemp. Meanwhile, some states have moved to ban the sale of Delta-8 THC products or to regulate them similar to recreational marijuana." 
NCIA takes a strong position that Delta-8 products and any other psychoactive cannabinoids must be restricted to adults over 21 and regulated by the states so that these products are subject to the same testing requirements, track-and-trace rules, and excise taxes as other adult-use cannabis products.
Furthermore, if you are interested in learning more or getting involved with NCIA's Government Relations work please contact Madeline Grant at madeline@thecannabisindustry.org to schedule a call. As the oldest and largest trade association, our Government Relations team has been hard at work for over a decade educating and working with congressional offices. NCIA held its Virtual VIP Lobby Days last week, May 16-19 on Capitol Hill. NCIA's Evergreen members participated in congressional meetings all week long to advocate and educate members of Congress(s) and staff on the importance of cannabis policy reform. We discussed the importance of keeping the Secure and Fair Enforcement (SAFE) Banking in the America COMPETES Act and descheduling cannabis at the federal level. You can read more about cannabis and banking from last week's blog HERE.
NCIA members were able to share their personal stories about being in the cannabis space and relay their expertise to further understanding of the struggles and hurdles cannabis businesses face every day. There is never a time more important than now to support NCIA's efforts for cannabis policy reform.