by Cynthia Shelby-Lane, MD
Member of NCIA's Scientific Advisory Committee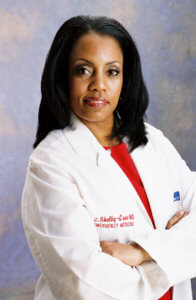 The vaping crisis was first reported in June 2019. In October 2019, the U.S. Centers for Disease Control and Prevention (CDC) coined a new medical term describing the cases of severe pulmonary disease that have occurred among e-cigarette and vape users, E-Cigarette and Vaping Associated Lung Injury, or EVALI. EVALI's primary cause was determined by the CDC to be vitamin E acetate contamination, mostly in illicit market vaping products, although research into this condition continues.
By the early fall of 2019, the National Cannabis Industry Association (NCIA) formed a Safe Vaping Task Force to respond to the crisis. Together with NCIA's Policy Council, they released a white paper in January 2020 detailing information about vaporizer components, formulations, testing, governmental response, and recommendations for the industry. 
As the COVID-19 health pandemic takes front and center stage on the world scene, vaping related issues and EVALI, becomes even more of a health concern as the novel coronavirus causes respiratory issues. While reported cases of EVALI are slowing down, this public health crisis still looms over us,  and it's been very challenging to fully solve this mystery illness associated with vaping e-cigarettes, and other electronic nicotine delivery systems ("ENDS"). Furthermore, it's been more difficult to stop the primary root cause: the illicit market.
VAPING, EVALI, AND COVID-19
We're experiencing a worldwide public health crisis with coronavirus and it's also affecting the Marijuana industry, as we face "stay at home" orders, slower production or reduced access in some areas, and fear from the community about vaping related respiratory illnesses, EVALI, and death due to COVID-19. It begs the question:  Is vaping safe and could vaping put you at greater risk of severe illness during this coronavirus pandemic?
Some health experts say vaping can increase the risk of developing COVID-19 complications and spreading the virus to others because many people share vaping devices. A Bloomberg article was published last month, stating the FDA says "vaping could compound health risks tied to virus." The Attorney General of Iowa along with scientists sent the FDA a letter commenting that they should be more careful giving advice at a time like this, especially given "the pronounced difference in risk between smoking and vaping."
The Food and Drug Administration (FDA) has supported both positions on vaping but now says there is a lack of evidence to support the worsening of health in conjunction with vaping and COVID-19, while also considering that underlying conditions could be the real culprit.
According to the CDC, those with chronic lung disease are at higher risk for severe illness. The conditions listed with the CDC do not include EVALI, but perhaps vaping behaviors should be considered when determining risk. I am a member of Doctors for Cannabis Regulation (DFCR), an organization that supports the legalization and use of cannabis. DFCR cautions against smoking and vaping during the COVID-19 pandemic because we just don't have enough research yet.
After reviewing the limited literature, it must be noted that "e-cigarette use" and vaping have cardiovascular risks. Buchanan and colleagues reviewed the limited available preclinical and clinical data and concluded that "E-cigarette use is associated with inflammation, oxidative stress, and haemodynamic imbalance leading to increased cardiovascular disease risk."  Current evidence is available primarily from acute studies and the effects of chronic exposure remain an urgent research question.
PERSONAL PHYSICIAN RESPONSE
As an emergency physician, functional medicine specialist, and medical cannabis doctor, I've examined, certified, and managed patients for medical marijuana use in Michigan since 2014. As a cannabis physician, I routinely review cannabis-related science and research and its therapeutic effects, based on forms of consumption, frequency of use, and limited data on patient dosing. I evaluate patients for their therapeutic benefits and patient outcomes obtained by using marijuana in various forms of consumption, in conjunction with their other medications.   
As a cannabis physician, I work very hard to get to the source of my patients' medical issues or problems related to their medical need for cannabis. This also means giving them direction about the use of cannabis, cannabis products, and noting any side effects related to their method of consumption and use of marijuana, hemp, and CBD.
Perceiving the same thing as the general public, my patients frequently say, "I thought vaping was safe." This is still the case even during this ongoing public health crisis with EVALI and now, COVID-19.  
Pertinent health questioning should always involve asking patients about their forms of usage of cannabis, their daily intake, and noting if a person has any side effects related to cannabis usage or any other medications. Since vaping related illnesses were first reported, I continue to educate patients about the possible side effects of vaping. For some people, problems related to vaping may have been present since they started vaping, but were disregarded because they thought it wasn't serious or of much concern. We need more research to better inform educational programs so patients and consumers can make better-educated decisions on which marijuana products they should use.  
HEALTHCARE, THE CDC. AND COMMUNITY RESPONSE
"Do you vape? Do you smoke? Do you have an underlying lung disease such as asthma, chronic obstructive pulmonary disease (COPD, e.g. emphysema), heart disease, or any respiratory problems?" These are the most important questions doctors and healthcare providers should ask patients who present with respiratory symptoms, especially during the worldwide COVID-19 pandemic. All healthcare providers, whether on the frontlines or not, must change their assessment of patients to ask about their lifestyle and any respiratory-related health conditions (past and present). This includes addressing smoking, vaping, and potential side effects.  
Patients often delay seeking treatment and the biggest challenge doctors face is that patients might lie about vaping out of fear they will be identified publically or criminally charged if they procured their vaping products from the illicit market. Doctors and other health care providers need accurate information to make a diagnosis and should maintain a non-judgmental attitude and confidentiality when asking patients about their lifestyle and social history.
Detailed information has been created by the CDC for ongoing updates regarding EVALI and related illnesses. Specific information for healthcare providers can be found here.
New tools for physicians include an updated algorithm for the management of patients with suspected EVALI and a Discharge Readiness Checklist. These documents are recommended for use by doctors, hospitals, clinics, and health care professionals and should be followed to help with systematic care and prevention. These tools have been used for EVALI.  There have been major updates since the COVID-19 pandemic as of December 2019.
THE FUTURE OF EVALI: CONTAMINANTS AND CONSUMER RESPONSE
According to the CDC and available data, it appears that vitamin E acetate is primarily associated with EVALI, but there could be other substances that are responsible. We now know the illicit market is using vitamin E acetate to dilute their products, but they could use other harmful chemicals in the future. To reduce the risk of lung injury, consumers should purchase vaping products from the regulated market, where products are tracked and tested. 
Because there is still so much research to be done, I recommend that anyone who continues to use e-cigarettes or vaping products should monitor themselves for symptoms related to EVALI and see a healthcare provider as soon as possible, especially if you are experiencing the symptoms below.
Patients have reported symptoms such as:

Respiratory symptoms, including cough, shortness of breath, or chest pain;

Gastrointestinal symptoms, including nausea, vomiting, stomach pain, or diarrhea; and

Nonspecific constitutional symptoms, like fever, chills, or weight loss.

Exposure to COVID-19, testing positive or hospitalized and placed on a ventilator

Some patients have reported that their symptoms developed over a few days, while others have reported that their symptoms developed over several weeks.
The American College of Cardiology also released Cardiac Guidelines for cardiac implications of COVID-19, which may mimic respiratory symptoms.  
As I mentioned earlier, the FDA previously stated that vapers were at an elevated risk of developing complications tied to COVID-19.  However, the FDA also admitted there is actually no "evidence" that vaping makes COVID-19 outcomes worse as noted in this article outlining
the FDA's stance on vaping and COVID-19
.
So the jury is out and we are still waiting for evidence on the long term safety of vaping. As a member of NCIA and the Scientific Advisory Committee, I believe that vaping and it's long term effects due to acute and chronic exposure remains an urgent and ongoing research question. Is vaping safe, does vaping cause higher risk if you contract the novel coronavirus, and do synthetic flavorings, diluents, or possible contaminants within vaping devices cause harm? More research is warranted.