by Morgan Fox, NCIA's Director of Media Relations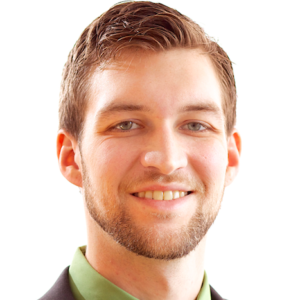 Legislation to give legal marijuana businesses, which have been declared essential in a majority of states with regulated cannabis markets, access to resources being made available by congressional COVID-19 emergency response packages was introduced in the House of Representatives last week by Rep. Earl Blumenauer (D-OR) and Rep. Ed Perlmutter (D-CO). 
The Emergency Cannabis Small Business Health and Safety Act would stop cannabis businesses and those that provide services to them from being excluded from further federal relief funding provided through the Small Business Administration (SBA).
Specifically, this bill would impact the following programs: Paycheck Protection Program (PPP), Economic Injury Disaster Loans (EIDL), and EIDL emergency grants. It would also protect SBA employees from prosecution for administering relief funds to cannabis businesses.
The full text of the bill is available
here
.
Under current policy, businesses that deal directly with cannabis production and sale, as well as many that provide services to them, are ineligible for most SBA programs. And the definition that the SBA uses to define which ancillary businesses are eligible is very vague. You can find a useful primer on federal relief eligibility from our friends at Vicente Sederberg LLP.
Let's be clear: the fact that many cannabis businesses have been permitted to remain operating during this difficult time will not be enough to sustain the industry or allow for an effective and timely recovery once this nightmare is behind us. Lack of access to federal funds is just one of the many stressors facing cannabis businesses, which is why it is vital that we become eligible for relief as soon as possible.
Many indirect businesses have not been declared essential and have been forced to close. Cannabis businesses that have remained open must contend with declining sales, supply chain disruptions, onerous tax rates, lack of access to banking services, and the costs incurred by implementing additional health and safety measures to protect employees and customers.
Thankfully, the chorus of voices calling for fair access has been steadily growing. Earlier in April, Rep. Blumenauer and nearly three dozen of his colleagues sent a letter to House leadership urging them to make cannabis businesses eligible for SBA programs. Senators Jacky Rosen (D-NV) and Ron Wyden (D-OR) along with eight co-signers sent a similar letter to Senate leadership last week. They have been joined by cannabis industry advocates, the Marijuana Justice Coalition, the United Food and Commercial Workers International Union, state officials including Colorado Gov. Jared Polis, and others.
NCIA and our allies will continue to put pressure on Congress to treat cannabis businesses fairly during this crisis, but we need your help.
Please email and then call your congressional representatives today and ask them to support the legal (and essential) cannabis industry during this critical time. Talking points and instructions for calling your representatives are available on our website.
Here is a sample script you can use:
"Hi, I am calling/writing today to ask that you co-sponsor Congressmen Blumenauer and Perlmutter's recently introduced Emergency Cannabis Small Business Health and Safety Act. This important piece of legislation would stop cannabis businesses and those that provide services to them from being excluded from further federal relief funding provided through the Small Business Administration. This current lack of access will undoubtedly lead to unnecessary layoffs, reduced hours, pay cuts, and furloughs for the workers of cannabis businesses who need support the most. As your constituent, I ask and urge that you sign on as a co-sponsor for this Act as soon as possible. Our industry, our businesses, and our employees cannot wait."
The situation on Capitol Hill is extremely fluid as you might imagine. This bill could move forward as standalone legislation or could be incorporated into the next round of federal relief funds, which is being called CARES 2. Stay tuned for updates and be on the lookout for additional ways you can help us protect our essential industry.